Tales of Arise Finally Gets a Release Date
---
After a couple of years of waiting for more news, Bandai Namco has finally revealed more details about the next entry of the Tales series, including the Tales of Arise release date. And the best part is that it is coming out a lot sooner than we had anticipated.
Tales of Arise Release Date and Details Revealed
---
The Tales of Arise release date is officially set for September 10, 2021 here in North America. The general release date is around that same time worldwide, both in Japan and in the West. Fans of the Tales series only have a few more months to wait for its launch.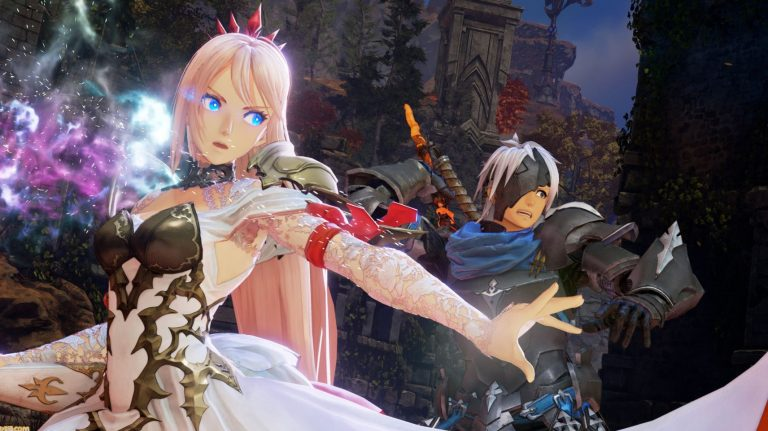 The Tales of Arise release date is a lot closer than we expected given that the last bit of info about its release timing was last year when it was delayed indefinitely, impacted in part by the COVID-19 global pandemic. Despite this, development has been fairly positive this past year. 
So much so that the release date is not the only news that we got today but, also, information about new platforms. While there is no Nintendo Switch news, sadly, the 17th main entry in the Tales series will now be coming to current-gen consoles, PS5 and the Xbox Series, in addition to the already announced PS4, Xbox One, and PC versions.
The new-gen versions of the title look exceptionally stunning, with a 4K graphics mode prioritizing the look of the game and a 60FPS mode for those who prefer the smoothest frame rate in gameplay. To accompany the release date and these details, a new trailer was published.
This trailer is mostly a story one, going deeper into the background premise of the latest Tales game and introducing more of the main characters who will be prominently featured. As this is an English dubbed trailer, you can also hear the voices of the main characters more clearly, with some familiar voices to those who have played Japanese games with English voiceovers or watched English dubbed anime lately.
The general premise of Tales of Arise follows two main characters, Shionne and Alphen, who come from different nations. Shionne is from Rena, a technologically advanced nation who has enslaved the people of Dahna, where the other protagonist Alphen is from.
It was originally announced in 2019 during the Xbox E3 press conference there, but with only tidbits of information ever since. With the delay last year, it seems that development has progressed well and the game will be officially coming out later this year, just over two years since the initial reveal of it. Be sure to check back soon for more details as we head towards the Tales of Arise release date on September 10, 2021.