Steam Autumn Sale Kicks Off, Steam Awards Nominations Begin
---
With the fall season coming to a close, and Christmas right around the corner, there are a plethora of people who are looking forward to purchasing gifts for one another, and when it comes down to purchasing games on PC, there's no other sale like the Steam Sale.
Somehow every major holiday is Black Friday for Steam, with their prices on games always topping off at 75-90% off. Sometimes, games are even made free to own on the storefront. This has made Steam one of the best places to purchase PC games, and with its constant sales going on, sometimes waiting a month or two after the game's launch means that players can pick it up for significantly cheaper.
The Spring Sale, Summer Sale, and Winter Sale all happen each year, and much like the rest, the Autumn Sale is no different, with a plethora of games being put on sale for all to purchase. However, while AAA games like Guardians of the Galaxy are sitting at $38 instead of $60. Some indie titles are going for even cheaper, for those who are fans of the Metroid-Vania series, Hollow Knight is going for $4.75. 3D platformer fans will be happy to know that now's a perfect time to pick up A Hat in Time for $15, with the new update coming, this is a stellar choice. VR Players can also get in on the action as well, with Skyrim VR being priced at $20. Unfortunately, Battlefield 2042 isn't among the games on sale, despite it being one of the worst-rated games on the platform. However, there's something new coming to the Autumn Sale: the nominations for the Steam Awards.
In the first part of a three-part awards ceremony, Steam asks the most qualified people to nominate games for the year of 2021: the players. On the page for the awards on the Steam Store, it says "You must determine who elevated the medium of games, by metrics as unique as the field of contenders. To that end, we present a few new categories by which to measure greatness."
The Steam Awards Categories
---
When choosing nominations for the Steam Awards, players can choose any game they want from the storefront, as long as it's been released during the year of the awards. Once nominees are picked by the players, they'll be locked in and will be voted on during the Winter Sale. Players will then find out who wins on January 3rd of 2022. Here are all the categories, and the new ones added to this year's Steam Awards.
Game of the Year
---
According to the Steam Awards, the game of the year award should be given to the title that has become an instant classic, from the game's characters to its well-written story, or its gameplay and multiplayer. Whatever the reason, this choice shouldn't be taken lightly. Players will be able to choose whatever game they want as long as it has been released in 2021.
VR Game of the Year
---
The game chosen for this award shouldn't be some two-hour virtual reality "experience" it should be a game that expands on the boundaries of VR and makes a title that's not only worth the playtime, but also worth purchasing a headset for.
Labor of Love Award
---
This game isn't bound by the release date of the game, instead, it's judged based on how much time the developers have been spending, improving the game way past its time in the limelight. Players should choose a title that they feel has been treated with the utmost care by the developers. In previous years, the game that won this award was none other than Hello Games' No Man's Sky. Since this award isn't bound by the release date, there's a chance that this game is going to be chosen once again to retain its throne for 2021.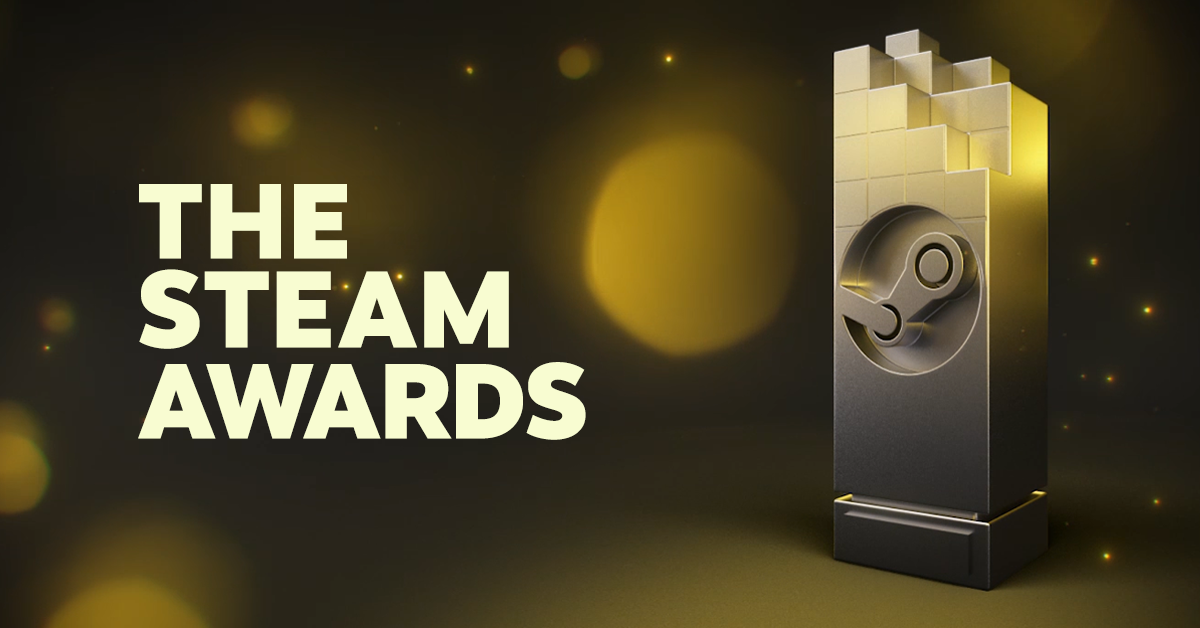 Better with Friends Award
---
This award is for the game that doesn't feel the same unless it's played with some pals. Some games aren't as fun when they're played alone, but can be something truly special when played with friends. The game that is chosen for this award should be a title that takes playing with friends to the next level.
Outstanding Visual Style Award
---
This award is for a game that doesn't have to rely on high fidelity and realistic graphics to make an enjoyable experience for players. This game should have an extremely distinct look that has players remembering the game for years to come.
Most Innovative Gameplay Award
---
This award should go to the game that pushes the boundaries for players who want to play something new and inventive. The game nominated should be the definition of new and inventive, giving players an experience that they'd be hard-pressed to find in any other title of the same genre.
Best Game You Suck At
---
This one is more of a personal choice for players. If there's a game that players have a love-hate relationship, it should be the one that is nominated for this award. It's a game that rewards players for persistence, and even if they're terrible at it, it's still a game they love all the same.
Best Soundtrack Award
---
This game must have one of the best soundtracks of the year, something that players can listen to both in, and outside of the game. The game that gets nominated for this award should be a musical feast for any player who decides to put their headphones on to play this title.
Outstanding Story-Rich Game
---
The game nominated for this spot is a title that should be all about the journey. A story-rich game should have twists and turns, fantastic pacing, and make the player feel something by the end of the game. If the player isn't at the edge of their seats, skipping side missions and charging through the main quest to see what happens next, that isn't the game for this award.
Sit Back and Relax Award
---
This game should be a title that players want to just sit down and take a chill pill with. A title that is the prescription for a stressful day, it doesn't require a lot of work to start a game up with, and it doesn't require that players invest a lot of time. It's a title that someone can enjoy themselves with, and just relax.
And with that, the Steam Autumn Sale kicks off. Players will have until December 1st to pick up the games they want to get. However, even if they miss out on the Autumn Sale, there's still the Winter Sale coming up around Christmas time, which is going to provide even bigger deals than the Summer Sale. However, it doesn't hurt to pick up some titles players have been sitting on.