FUT 22 Changes | A Closer Look at the New Season of Competitive FIFA
---
We've already seen FIFA 22 Career Mode changes announced last week. A lot of new and interesting things have been revealed – thank you EA!
Career Mode lovers will be pleased with the additions to their favorite game mode, that's for sure. As for those who are more interested in the competitive side of FIFA, FUT 22 changes ought to be far more important.
That's right, we're finally seeing concrete revamp to by far the most popular online game mode in FIFA. FIFA Ultimate team, commonly known as FUT, allows players to compete against similarly skilled opponents and earn valuable rewards to further improve their starting roster and subs. FUT 22 changes aim to take all that to the next level.
Here are the details!
FUT 22 Changes | A Closer Look
---
We've divided FUT 22 changes into three categories:
Changes to FUT Champions aka Weekend League
Changes to FUT Division Rivals
Additions to Stadium Customization mechanics
Let's take a closer look at each one!
FUT Champions Changes
---
EA are completely revamping the FUT Champions competitive structure. They are spreading it throughout every week, meaning we won't be able to call this mode the "Weekend League" anymore. These changes have been introduced to improve accessibility. A – new FUT champions will require fewer matches to participate, and will scatter them throughout the week.
FUT 22 changes to FUT Champions don't stop there! Instead of simply counting wins, players will gather points. The qualification for FUT Champions is still based on players' Division Rivals performances. Gather enough points and you'll get a chance to test your skills in FUT Champions Play-Offs!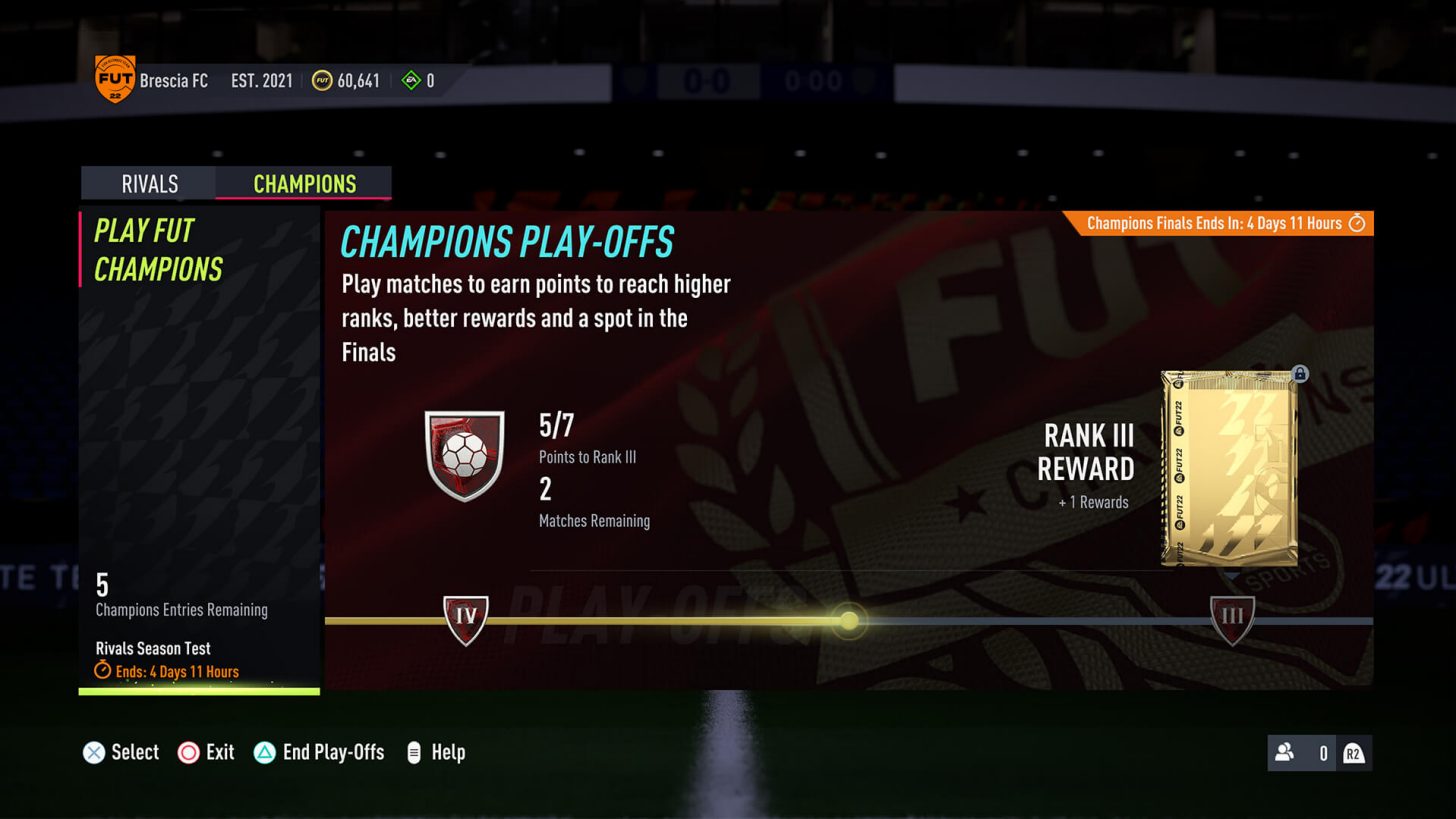 The Champions Play-offs represent the first step of the new FUT Champions experience. There are no strict match requirements anymore; it's open throughout the FUT Season, roughly six weeks. Gather enough points and you'll get to complete in the FUT Champions finals over the weekend. That's the pinnacle of competitive FIFA 22, so you better get yourself a decent squad before attempting your major breakthrough!
FUT Division Rivals Changes
---
That's now there FUT 22 changes end, boys and girls! FUT Champions changes are all on point, no doubt about that, but let's see what do the kind folks over at EA have in store for us as far as Division Rivals is concerned!
For starters, the number of required matches played to win rewards has been lowered. On top of that, Division Rivals will now have an Elite Division meant for the crème de la crème of FUT players. The progress system will be more transparent (read more complex), but will give you clearer goals and required results to progress to the next division.
Division Rivals now consists of three parts: ranks, stages, and checkpoints. A win leads you to the next stage; a loss pushes you one stage behind… unless you're at a checkpoint. A draw, obviously, means you're staying exactly where you were before the first whistle. On top of all that, win streaks will help you reach stages quicker, awarding consistency and giving you more motivation to increase your streak.
All players will start in the 10th Division, and the Elite Division will be one step above the 1st Division. ED players will only battle for Skill Rating, with 200 best players appearing on the global leaderboards. Also, Division Rivals will now be played in Seasonal fashion, meaning ranks will reset after each season. No worries, you'll get Seasonal rewards based on your rankings on top of regular rewards for Division Rivals and FUT Champions.
Further Stadium Customization
---
Last year, FUT introduced a plethora of stadium customization. Players were no longer required to pick an already existing stadium. Instead, they could customize lots of aspects of their own home ground, emphasizing their style and personality.
This year, FUT 22 changes are set to introduce even more customization options. Players will have even more options at their disposal with stuff such as VIP areas, crowd props, pyrotechnics, and more. If you enjoyed FIFA 21 stadium customization, you're going to love the additions brought forth by FUT 22 changes as well!