Call of Duty Vanguard Season 1 Includes Control, Radar, Paradise, More
---
Call of Duty Vanguard is just about to enter its first season of new post-launch content, which means that players will have a lot to look forward to in the near future. As part of this, players have the new Vanguard season 1 patch notes to check out, including all of the relevant details.
Vanguard Season 1 Is Here With Control
---
The Call of Duty Vanguard season 1 patch notes are here and they arrive just before the onset of the inaugural season that connects Vanguard and Warzone Pacific together. The new season will be dropping later this week on Thursday, December 9, 2021.
Before then, though, we have all of the news about what players will be able to enjoy with the Call of Duty Vanguard season 1 patch notes. As part of this, we have learned about the various new content, including new weapons, equipment, maps, and a single new game mode that is releasing.
First up is the most exciting of the new content in our opinion and that is the new game mode Control. Control is one of the most competitive game modes in the Call of Duty franchise, even if only two games have used it thus far, so seeing its inclusion here is a welcome change of pace.
In fact, this is the very first time that Control is showing up in a game that is not mainly developed by Treyarch and in the Black Ops sub-series, with its only two previous appearances being in Black Ops 4 and Cold War, the latter of which is where it really took off.
For those who have not had the chance to play Control before, the gist of it is that it's a limited respawn competitive objective-based mode where there is an attacking and defending team. The teams will take turns playing on each side until one of them has won enough rounds to take the match.
What the teams are doing in each of the rounds depends on their current role. The job of the defenders who have limited lives for that round is to run out the clock for the attacking team or eliminate all of their lives.
On the other hand, the attacking side's job is fairly similar: eliminate the lives of the defending team or capture both objectives on the map. Like the defenders, they have limited lives (it was 30 or so in Cold War) but they also have to contend with the clock. Capturing one of the points will add time at least.
Control is a very competitive game mode and, as such, given that it is the only addition this season, we can presume that it will be the third game mode for the 2022 Call of Duty League season alongside the standard Hardpoint and Search & Destroy. It is unfortunate for those like myself who were hoping for Capture the Flag, but still a great choice nonetheless.
New Maps and Equipment
---
Joining Control in the Call of Duty Vanguard season 1 patch notes are two new maps that may or may not be additions to the CDL in the future; we will have to wait and see. First up is a brand new map in the form of Paradise, which is a medium-sized three-lane map that takes place in an island location.
Similar in style from what we have seen so far to Numa Numa in that it has trench warfare in some places, it is a fairly varied map overall. While it has the trenches, it also has an underground tunnel that you can explore and a weapons testing site that players should watch out for.
On the other hand, we have Radar, which is not a brand new map but, rather, a remaster of a fan favorite from a past game that had a different title. Previously known as Dome, this is the Modern Warfare 3 that was one of the best locations on that beloved game.
It is interesting to see a remaster of a map that takes place in a time period roughly 70 or perhaps even more years after the events of World War II. Not to be confused with the Dome from World at War in Vanguard already, hence the name change, Radar takes place in a tropical setting like Paradise. This beautiful coastline has a military outpost that players are fighting over, with vehicles and cover around the area.
Alongside the new maps is some new equipment for players to use on them. First up are two new perks, one of which is Serpentine. With this perk in your possession, you will take slightly reduced ballistic and explosive damage while you are sprinting. Not a game-changer but certainly a perk that will be beneficial for the aggressive run-and-gunners out there.
The other perk, though, is Intuition and could be quite the powerful one. With this perk, players will be alerted to the presence of nearby enemies, even through walls. Depending on the implementation of this particular perk, it could be too powerful, so definitely do not expect it in competitive play.
What's New for Zombies
---
As we mentioned in our full review of Call of Duty Vanguard, one of the most disappointing parts of the package is the Zombies mode. There are some severe issues with how the Zombies game mode is handled, especially in the lack of content even though it is being developed by Treyarch.
Thankfully, the Call of Duty Vanguard season 1 patch notes make it clear that a good bit of content is on the way this season. While none of it is the long-awaited round-based map with the Easter eggs, it is enough to possibly tie players over until then.
Chief among these is the new objective type that is known as Purge. Adding to the already existing objectives, Purge focuses on players needing to capture control runes to take out the Augmentors. It seems like a fun enough objective type to shake up the repetitive formula some, with waves of enemies trying to stop you from capturing the runes under a time limit.
The catch here is that if you do not capture all of the runes in the time limit, the game mode will not end. Instead, players will have to deal with a massive wave of enemies that will appear and that you must take out in order to win the Purge objective, and continue on your progression in the match.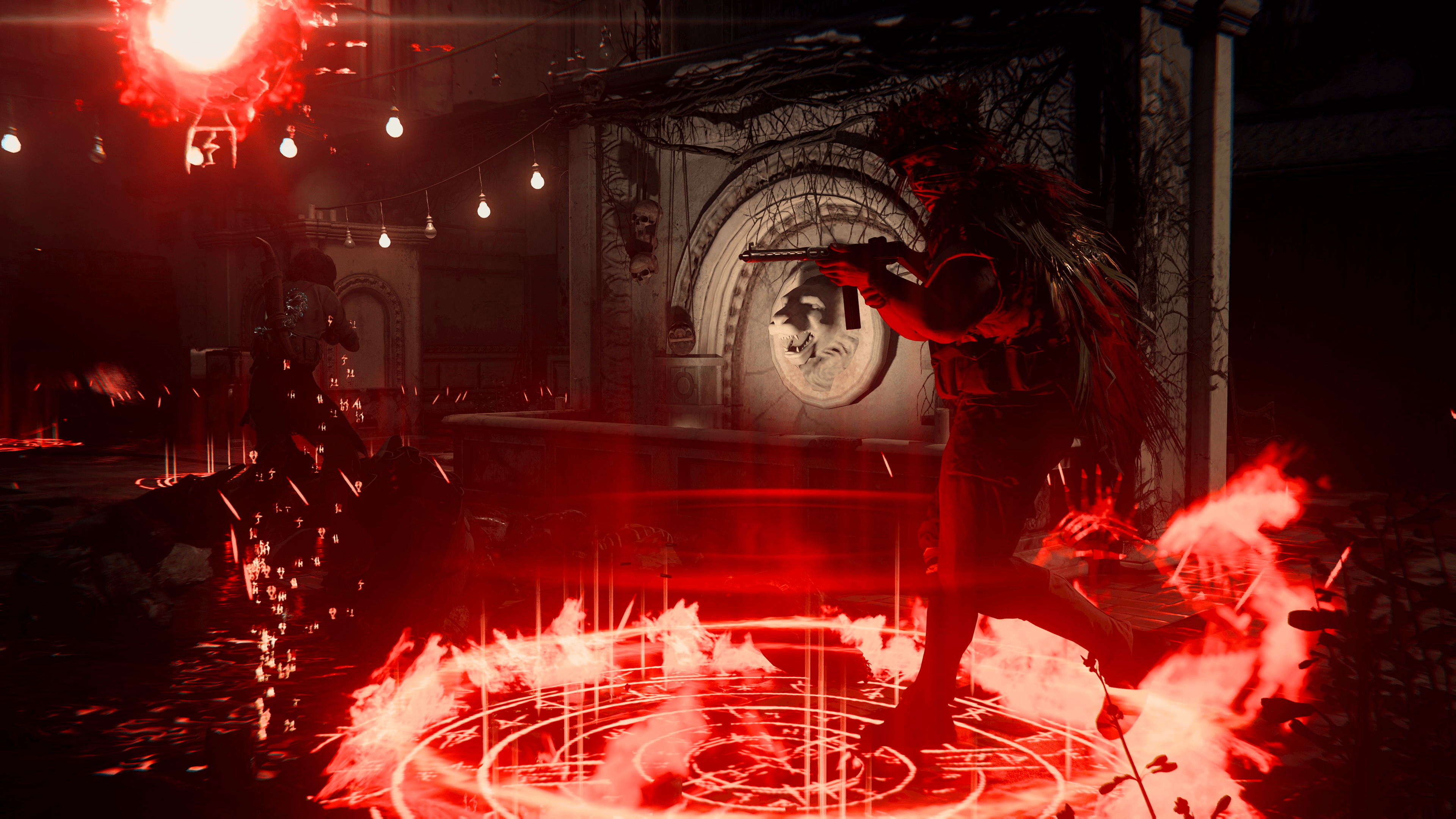 There are new Covenant upgrades, too, including five new abilities that players can use in battle with 14 total upgrades that are in this update across all of the rarity tiers that you can find and unlock. There are new weapons, too, including the season 1 weapons that you can bring via your loadout or find in the Mystery Box.
There are new Zombies career challenges that you can take to unlock exclusive calling cards that you cannot get anywhere else and plenty of bonus experience to help you progress through the first season. There are also some fixes and changes that have arrived for the existing Zombies content.
This includes addressing the problem where players could not unlock the Dark Aether mastery camo and with Pack-a-Punched shotguns with the 10-round drums that would not be able to reload all of them at once. There are also some out-of-bounds exploits that have been fixed, so be sure not to try and break the balance, and some stability changes as well.
New Weapons and Balancing Changes
---
Also new this season are some new weapons for players to check out, including three brand new weapons for multiplayer and Zombies alike. The first of these is the Cooper Carbine, which looks to be a nice mid to long-range rifle that will be a welcome addition to the still missing niches in multiplayer.
Another long-range weapon that will be available is the Gorenko Anti-Tank rifle. This particular rifle is a massively powerful one and a strange one at the same time. Given that Vanguard multiplayer does not really feature vehicles, this seems like an interesting choice but could likely be great for Warzone.
Lastly, there is the Sawtooth melee weapon for those who wish to take out their opponents up close in style. These three weapons will likely use a mix of unlocking them through the battle pass for the first season as well as some possible in-game challenges for others. There is a new grenade, too, with the incendiary grenade that will light the battlefield aflame.
Along with the addition of these weapons, there are some other changes that have arrived for previous weapons in the Call of Duty Vanguard season 1 patch notes. For starters, the 7 Round mags will now correctly show a total ammo count that is divisible by seven.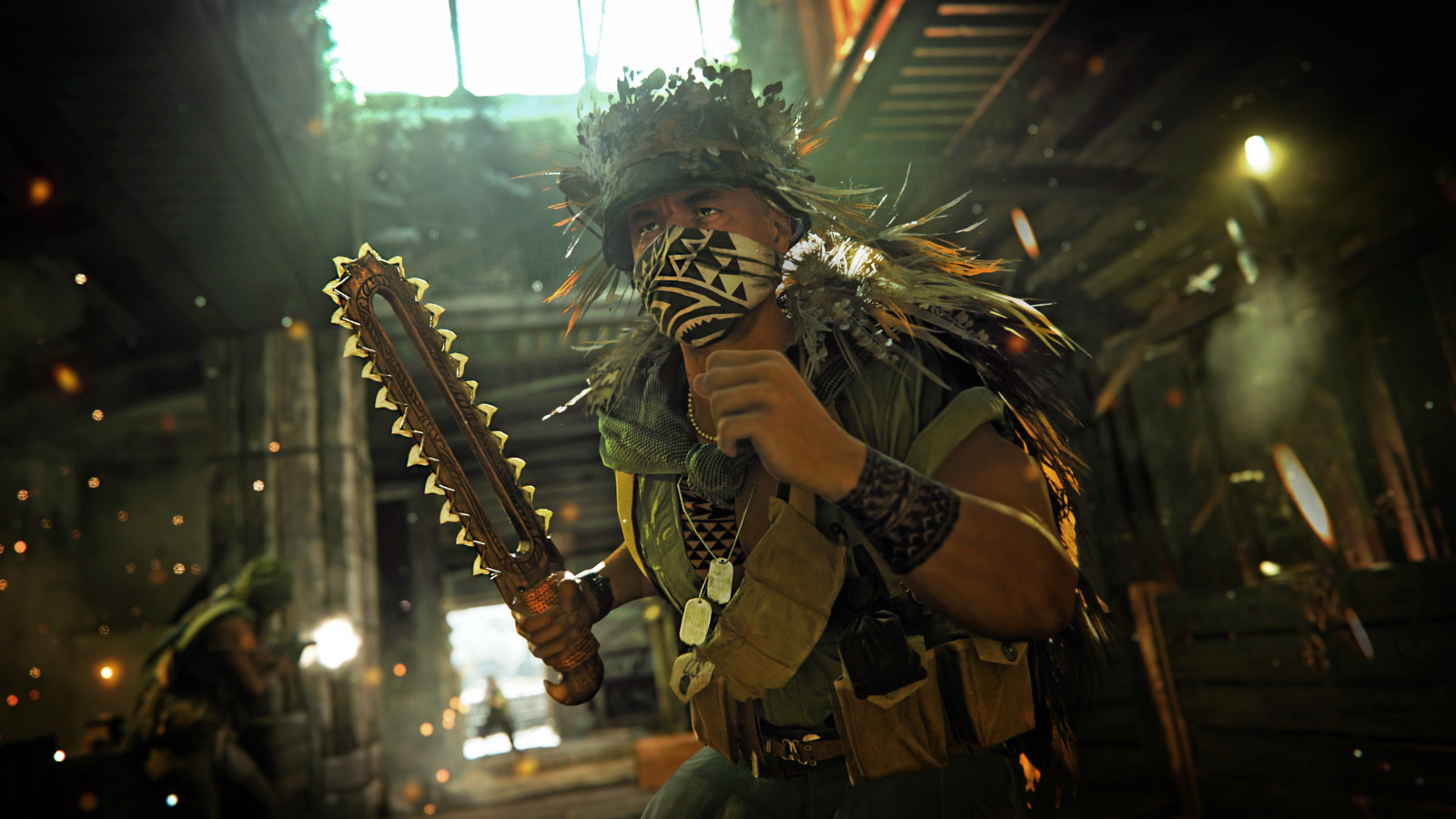 For the M1 Garand, there is a slight boost to this gun in making it have less recoil than before, so it will likely be a bit easier to handle. For the Type 99, it is boosted a good bit with reduced aim flinch and aiming down the sights time. It will also keep the one-shot kill potential for chest shots when you use the smaller caliber ammo.
For the 3-Line Rifle, this one simply has reduced time to aim down the sights and that is it. The Kar98 is similar to the Type 99 in that it will keep its one-shot potential at the chest with smaller ammo types. For sniper attachments, the Hollow Points attachment will now reduce range.
For the Top Break attachment, using the lower caliber ammo will now reduce the range of your hits rather than the damage of them like before. There are some more balancing changes for the shotguns, some of them being good and others bad.
For the Buck and Slugs attachment, for instance, the aiming down the sights penalty has been reduced but, at the same time, the headshot multiplier is now lower than before. For the Birdshot attachment, the headshot multiplier has simply been reduced.
Improvements and Fixes
---
In terms of improvements and bug fixes, the Call of Duty Vanguard season 1 patch notes have plenty of those as well. For starters, the Gunsmith now allows players to save custom builds of their choosing. The camera position has been changed, too, to not cut off the view of some attachments.
In terms of major bugs, the one for players not being able to see their weapons when loading into the match should now see it properly. In addition, the combat shield will now display the correct camo skin for it while you have stowed away on your back.
Interestingly enough, all sniper rifles have increased experience rates now, perhaps to make up for their slower nature. For the killstreaks in the game, the Mortar Barrage now has better visibility so that you can better see through the smoke effects.
For the Flamenaut, there are now damage direction indicators for those players who are using this suit. Fire Bombing Run should now properly show the fire visual effects so that you know if you are going to be damaged or not.
On the field upgrades side, the Dead Drop charge time has been doubled and there is a fix for a bug where players would be awarded their top killstreak while using it. For the Goliath, you can now better tell if one is on your side or not, which is a great change.
In terms of map fixes, the Call of Duty Vanguard season 1 patch notes address some of the major out-of-bounds exploits that players brought up recently. The exploits on Demyansk, Oasis, Tuscan, and Numa Numa have been addressed, but none of the Sub Pens ones oddly enough. Lastly for Shipment, the spawns have changed there to prevent nasty spawn traps.