Black Ops Cold War and Warzone Sai Weapon Now Available: How to Unlock
---
It is not yet time for Call of Duty Vanguard to release as we are still in the midst of the season 5 Reloaded portion of Black Ops Cold War and Warzone. With their connection still in place, we are now getting a new weapon in both of these games with the new Warzone Sai melee weapon.
Warzone Sai Weapon Available in Season 5 Reloaded
---
The new Call of Duty Warzone Sai melee weapon is available in both Warzone and Black Ops Cold War as part of the season 5 Reloaded update. Though the patch for the halfway point of the current season was already released a while back, the content for it is not done just yet.
What Treyarch is doing developing the season 5 content is doling it out a little bit at a time during this current season, rather than releasing it all at once. As part of this, one of the final new weapons of the current fifth season is coming out a little bit later than everything else.
Even though we already have a new multiplayer map, some changes for Zombies, and some new locations to visit that are active now in Warzone, the season 5 content is not over just yet. There is the new Call of Duty Warzone Sai melee weapon that players are now able to get.
What is important to note about the new Call of Duty Warzone Sai weapon is that it is just the latest of the blunt weapons that you can use in both Warzone and Cold War. We have had so many over the last year or so, with each season releasing with typically a new one to unlock.
Some of them will be relegated to challenges that you can unlock while others might be part of a bundle of items. Since these do not really affect the overall gameplay of both Warzone and Cold War, there is not really a need for players to unlock them in order to stay equal to everyone else.
Instead, a weapon like the Call of Duty Warzone Sai is only here to allow players to customize how they slice and dice their foes up close. If you are someone who likes this crazier method of gameplay, the blunt weapons that are available in the game are quite useful.
Furthermore, running around with a melee weapon is also the fastest method of moving around the map, so there are lots of players who prefer to use this as their secondary weapon, especially in the ranked League Play mode where you are severely limited in terms of weapons that you can use in the secondary slot.
In the case of the Call of Duty Warzone Sai weapon, specifically, it is actually one of the first in-game lore additions. The weapon is related to the season 5 operator who you can get at the first tier in the paid version of the battle pass. This weapon is actually tied in directly with her character and history. Here's everything that you need to know about the new melee weapon, including its release, how to unlock it, and tips for doing so.
Sai Is Arriving With The Numbers Event
---
It all starts with the release of the Call of Duty Warzone Sai that is not just happening on its own. In fact, there is something else that is happening in both Warzone and Cold War right now that players can look forward to, even if this weapon does not necessarily interest you.
The Numbers limited-time event is here in the season and will be offering the first major event of season 5 thus far. This event is directly related to The Red Doors, the mysterious doors that have appeared across the entire Verdansk map and was ultimately teasing the announcement of Vanguard.
But now that Vanguard is here and out in the open, this has not stopped The Numbers limited-time event from happening in both games. This new event is here to allow players to complete some quests and earn some rewards, all the while learning more about the lore of the games.
The Numbers event is also crucial to the Sai melee weapon as that event has challenges that will lead to unlocking it, if you do them all during the event. This does hint that we could only have this weapon available for free for the duration of time that the event is going on in these games.
How to Unlock the Sai Melee Weapon
---
For starters when it comes to unlocking the Call of Duty Warzone Sai weapon, there are some features that you need to know about. Like other melee weapons, the only way to unlock this weapon is through some in-game challenges that are available for it.
However, the way that the in-game challenges for the Sai weapon are handled is totally different from most other weapons that have been released over the last five seasons. This is apparent in a number of different factors that are at play here.
For one, there is the fact that players are unable to unlock the Call of Duty Warzone Sai by just completing a single mission. In previous examples of new melee weapons, there was a single challenge that players had to do. So long as they completed it, they would be done and have it available for their loadouts.
Now, the missions in question would typically be pretty long ones that involve completing upwards of even 15 or 20 matches in order to unlock the new weapon, but the general objective would remain the same. Get so many finishing moves or eliminate multiple enemies using melee and so on.
The problem in the case of the new Call of Duty Warzone Sai weapon is that players will find that there are actually multiple challenges that you must complete in order to earn it. You will need to do all of them in order to unlock this new melee weapon and use it in combat.
What is even more interesting about this scenario is that the challenges are completely different across Warzone and Cold War. Instead of having the same challenge(s) available in both games for you to complete wherever you like, they are essentially different depending on the title that you play.
The reason behind this is that because there is, technically, just one mission to do in order to unlock the Sai melee weapon, but it is a loaded one, for sure. You must complete nine challenges that are in The Numbers limited time event in order to receive the weapon.
So, while it does give you some "choice" in deciding which game you want to do these in, you will still ultimately have to do multiple missions in order to unlock the weapon. To make matters worse, the actual challenges themselves are extremely tough if you are playing on Black Ops Cold War compared to Warzone.
You can find the full list of the Black Ops Cold War missions for The Numbers event can be found below:
Complete three multiplayer matches on the Zoo map or earn the required number of objective milestones in the Outbreak survival mode
Win a multiplayer Demolition match or earn two or more Zombies round or objective milestones and then escape the mission successfully
Get 50 eliminations in total in multiplayer or 50 slaughter medals in Zombies
Get 10 kills with lethal equipment in multiplayer or earn multi-kill medals for lethal equipment in Zombies
Earn a 25,000 total multiplayer score or Zombies essence
Get three multiplayer kills without dying or recover 500 health with the food items in the Outbreak mode three different times
Get five kills with scorestreaks in multiplayer or earn the Support multi-kill medals in Zombies
Get five kills with or assisted by your field upgrades or earn field upgrade multi-kills in Zombies
Earn three multi-kills in multiplayer or eliminate the required number of Elite enemies in Zombies
As you can see, there are nine challenges in total that you can do in Black Ops Cold War and they are quite detailed and complex on their own. By comparison, the Warzone ones are nothing at all in terms of difficulty. You can find the full list of these nine missions in the battle royale game below:
In Warzone, activate or listen to the mobile broadcast station that is northwest of the Military Base
Activate or listen to the mobile broadcast station that is south of the Port
Activate or listen to the mobile broadcast station that is north of the Airport
Activate or listen to the mobile broadcast station that is west of the Train Station
Activate or listen to the mobile broadcast station that is between the Superstore and the Boneyard
Activate or listen to the mobile broadcast station that is east of the Salt Mine
Activate or listen to the mobile broadcast station that is at the Farmland point of interest
Activate or listen to the mobile broadcast station that is at the Hills point of interest
Activate or listen to the mobile broadcast station that is found southwest of the TV Station
Tips for Quickly Completing the Cold War and Warzone Challenges
---
As for how to complete these Sai and The Numbers missions quickly, there are some key tips that we have for you. There is so much choice that you have in this, when it comes to doing the challenges in Warzone battle royale, multiplayer in Cold War, or Black Ops Cold War Zombies.
Even within Cold War, you can mix it up and do some of the missions in multiplayer and other ones in Zombies, which is what we recommend you do if you take this route. After all, there are some that are easier to do in one mode while the next might be easier in another.
For instance, completing three multiplayer matches in Zoo might be quicker to accomplish than doing three different objectives in Outbreak, especially if you are queueing up with strangers. At the same time, though, you might be more likely to recover 500 health three different times in Outbreak than getting three kills without dying in multiplayer, depending on your playstyle.
However, in my personal opinion, you should not at all ever do The Numbers challenges in Black Ops Cold War, be it Zombies or multiplayer or a mix of the two. Given that Warzone is a free game, you already are capable of owning it, so there is nothing stopping you from doing these missions there.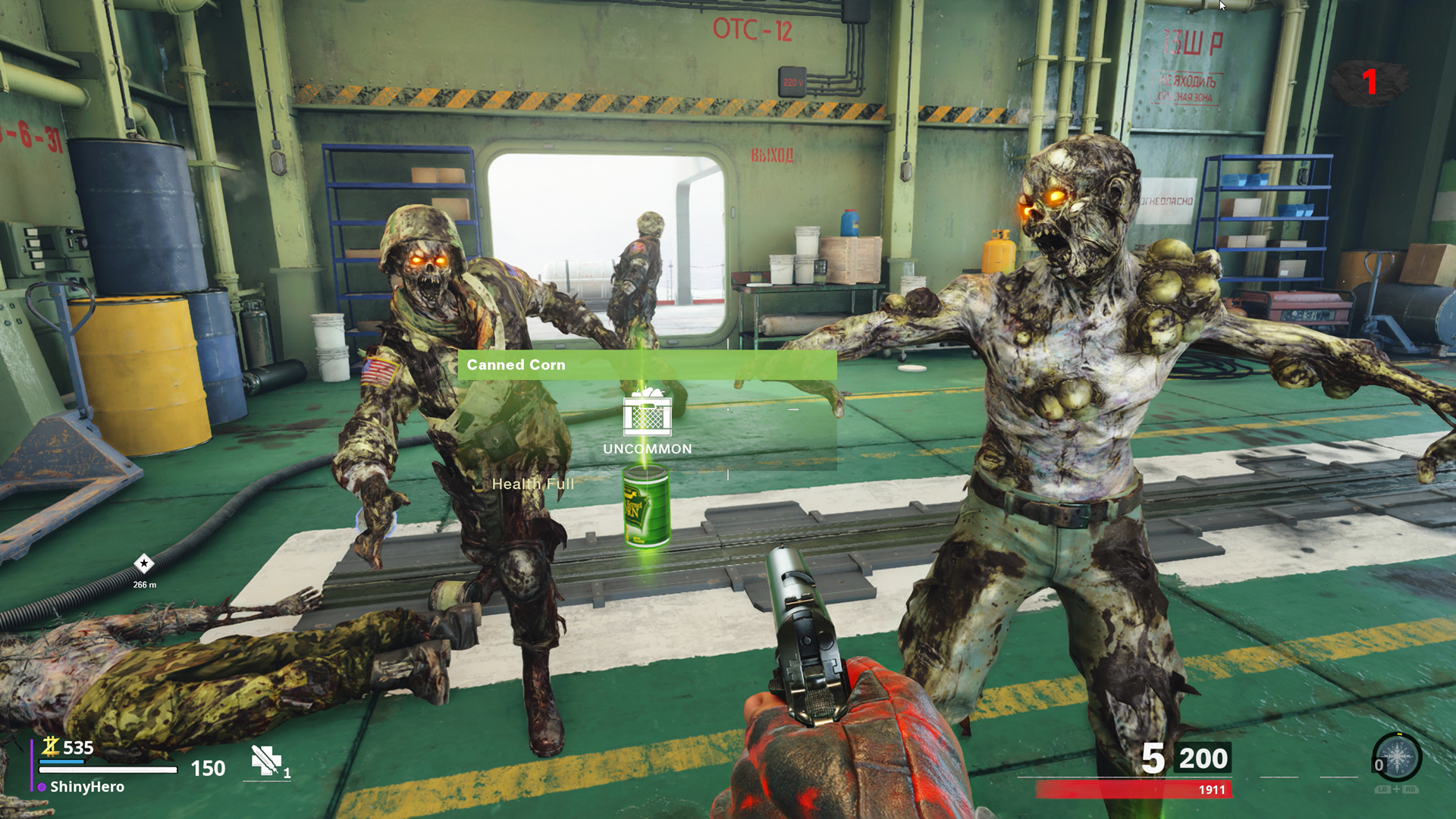 And there really is no contest at all in terms of how easy the nine Numbers missions are in Warzone when compared to its mainline counterpart. You just need to visit the nine mobile broadcast stations that are on the Verdansk 84 map right now and listen to the broadcasts; that is it.
To make matters easier, the game even tells you where the locations are so you can go there. The only problem is that many players will likely be there so you will need to survive long enough to hear the broadcast or activate it yourself.
If you can get past this issue, though, you can easily get the new weapon by just visiting these locations. They do not even have to be done in the same match, so you can aim for just one per match or more and get it done rather quickly. However, you could even do it in a single match with vehicles and the right time dedicated to it.
How to Alternatively Unlock This Weapon
---
Of course, one of the many aspects of new weapons in these games is that there is usually an alternative way of unlocking them. In the case of many weapons, you are able to simply purchase a bundle from the in-game store for some credits and unlock it instantly without any effort necessary.
In the case of the Sai weapon, it does look like there is no weapon bundle in the store at this time from what we have seen, but that does not necessarily mean that there never will be one. There is always the chance that we could see a bundle with the melee weapon in the future.
While this is not as necessary for melee weapons given that they are not as crucial to the gameplay as guns are since everyone at least has the knife, it would be a shame to see this particular weapon not have its own bundle in the future.
This is mainly because of the fact that it is tied directly into The Numbers limited-time event, which is, well, limited. It will only stick around for so long and then you will seemingly be unable to unlock the Sai in the game for free. Having a paid bundle would at least leave that option open for interested players.