Battlefield 2042 Release Date and More Revealed
---
Battlefield 2042's release date has been revealed, and it's not too far off either! Later this year, Battlefield 2042 will drop, and it promises to be a really exciting FPS title. This could always change and be pushed back, but we'll make sure to inform you if it does. There will also likely be further information on July 22nd during EA Play Live, like the multiplayer details. That's going to be a blast for sure, but for now, what does Fall 2021 hold for us in terms of competitive shooter titles? Well, the future right now is Battlefield.
Battlefield 2042 Release Date Details
---
October 22nd, 2021 is the release date for Battlefield 2042. It's not a far-off future either, but the near-future. Set in, of course, 2042, a World War has broken out, thanks to the United States and Russia. This at least interesting thanks to Call of Duty recently releasing a "Cold War" game, and the Cold War was driven by paranoia between the USA and Russia. In Battlefield 2042, resources are incredibly scarce. Whether it's power, food, or drinkable water, everything is at a premium.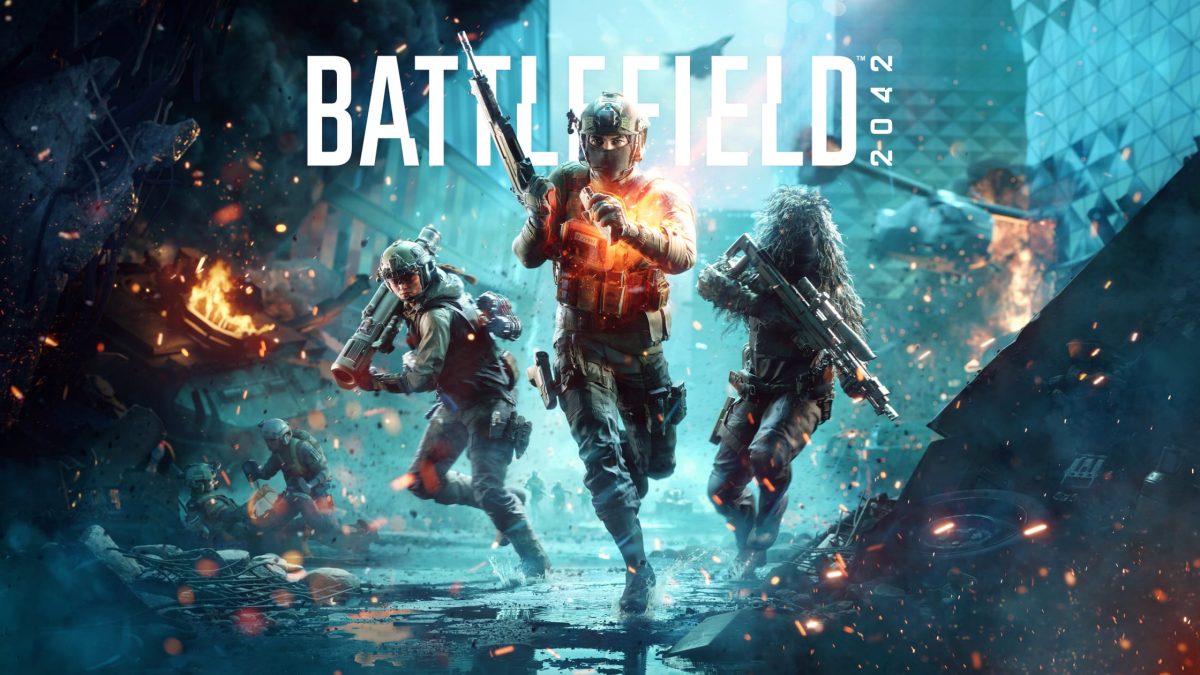 The players represent neither side though and are known as Specialists. They work for either side and leave their nationality by the wayside. The Specialists fight for what matters and protect the weak in a world ravaged by destruction. While October 22nd, 2021 is the standard release date for Battlefield 2042, the better editions have earlier release dates. There's the Standard Edition (59.99 on PS4/XB1/PC, 69.99 on PS5, Xbox Series X/S), Gold Edition (89.99/99.99), and Ultimate Edition (109.99/119.99).
Each edition gives you early access to the Open Beta. However, Gold Edition/Ultimate editions grants early access to the game on October 15th. Each edition of the game also comes with extras well. If you want the Year 1 Pass for free, both Gold/Ultimate editions do come with them. You can see all the extras and goodies here.
Maps And Mode
---
We're aware of two of the three multiplayer experiences for Battlefield 2042 when the release date hits. The third is going to be revealed on July 22nd, for EA Play Live. It's going to feel familiar, but better. DICE is improving upon the formula that already worked for them, and hopefully, that winds up being true when it launches. First up, for fans of Conquest and Breakthrough, we've got All-War Warfare. 128 players will be doing battle and experiencing the horrors of war like never before in a Battlefield game. Dynamic weather, environmental hazards, and world events await players in All-Out Warfare. This is the mode I'm really excited about. I love having two titanic rosters going against each other in the most dangerous situations possible.
There's also Hazard Zone, which is a squad-based mode, and is new to the Battlefield series. We don't know the details about it yet, but it's supposed to be wildly different from Conquest or Breakthrough modes, and will fit the Battlefield series. The final mode is unknown though. I wouldn't count on it being a Battle Royale mode. It's apparently an "exciting new game-type" and is a love letter to long-time players. Given that, it's unlikely to be a BR mode, unless it's "new to Battlefield". There's still a chance they develop one though, so we'll be keeping an eye on it.
We also know seven of the maps that we'll be taking a run-through:
Orbital: Kourou, French Guiana is the setting for a race against time with the threat of a rocket launch imminent. Powerful storms and heavy enemy fire are a staple of the map.
Hourglass: Doha, Qatar is a city surrounded by the dust and sand of the desert. The dust is so bad that the light is blotted out while trying to gain control of a convoy trapped in the sand.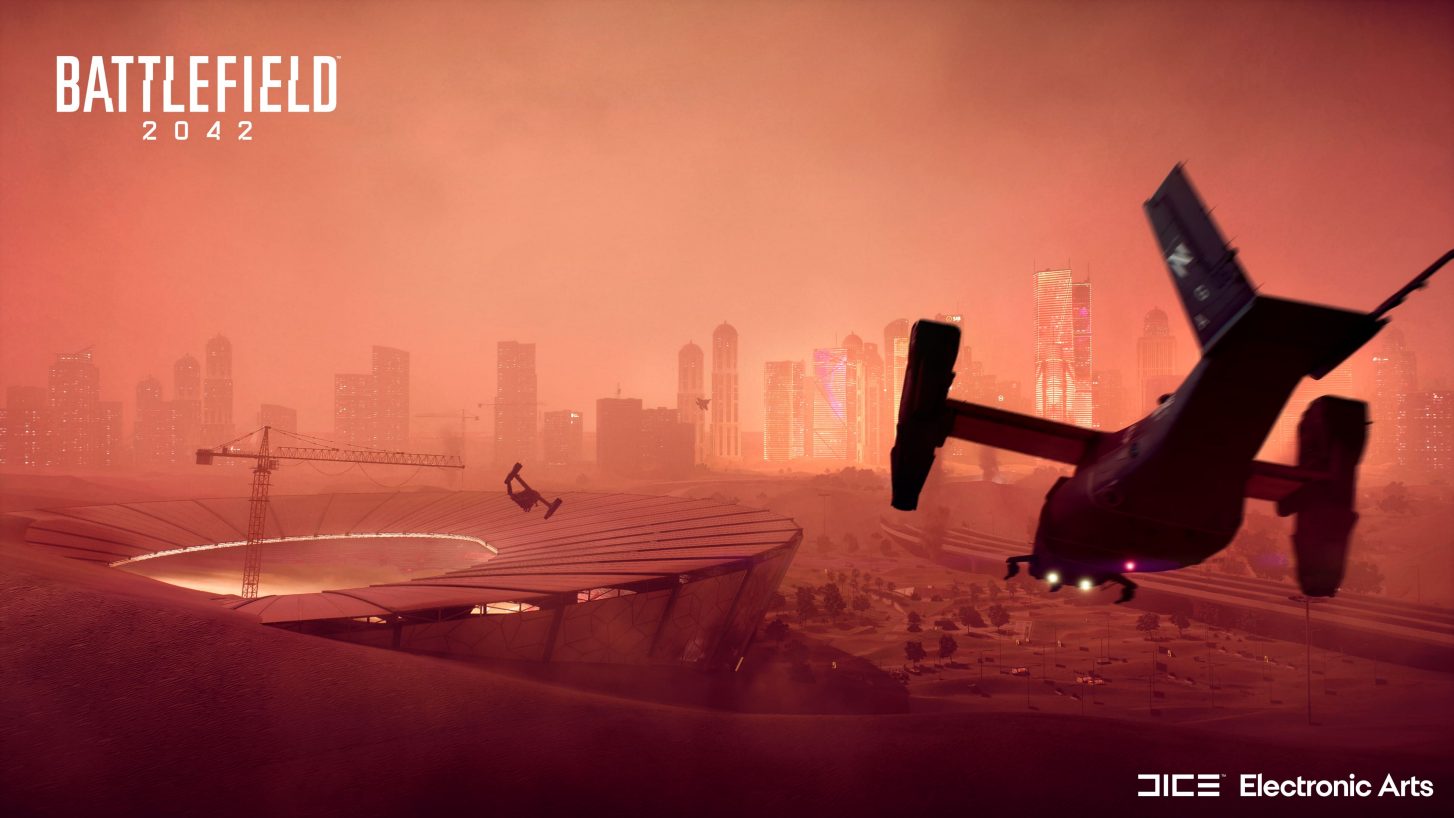 Kaleidoscope: Songdo, South Korea is a state-of-the-art metropolis. There are ziplines between the skyscrapers and fighting among the plazas that surround the city.
Manifest: Brani Island, Singapore is beset by tropical tornadoes that make navigating the maze of cargo containers in this locale.
Discarded: Alang, India is along the West coast of the nation, and it's an important location. Players will fight among the hulls of broken-down ships, long scrapped for parts amid the storms.
Breakaway: Queen Maud Land, Antarctica is a dynamic map, where oil extraction has made it an important destination. There are also fuel tanks you can destroy to gain advantage/destroy your opponents.
Renewal: Eastern Desert, Egypt is the location of Renewal, which is home to a giant wall. It's designed to secure man-made agricultural areas and promises to be extreme and challenging to overcome its difficulties.
Specialists Teaser
---
We know that four of the ten Specialists at least, with more to come later we're sure. The Specialists each have their own specific abilities and a Specialist Trait. It's nice that they won't feel like generic, everyday soldiers, but bring something interesting to the game, making their custom loadouts and team comps very important. Maybe a lead-in to seeing Battlefield esports! But who do we know of so far?
Wikus "Casper" Van Daele:
Birthplace: South Africa
Class: Recon
Specialty: OV-P Recon Drone
Trait: Movement Sensor
Webster Mackay:
Birthplace: Canada
Class: Assault
Specialty: Grappling Hook
Trait: Nimble
Maria Falck:
Birthplace: Germany
Class: Support
Specialty: S21 Syrette Pistol
Trait: Combat Surgeon
Pyotr "Boris" Guskovsky:
Birthplace: Russia
Class: Engineer
Specialty: SG-36 Sentry Gun
Trait: Sentry Operator
Personally, this writer's favorites are Maria and Boris. As a long-time support player, I'm always a fan of seeing those, but I also love the possibility of a turret/sentry gun operator. Very curious to see lots of the various Specialists in action. Fall 2021's going to be amazing if what we've seen so far is any indication. We can't wait to learn more about Battlefield 2042 before the October release date.