Among Us Is Free Right Now on the Epic Games Store
---
There are times when a game is offered for free and then other times when a monumentally popular and great game is given away for free. The latter is the case with the Epic Games Store's most recent promotion where players can enjoy the Among Us free offer.
Among Us Free Offer Announced
---
The Among Us free offer is allowing players to pick up the overwhelmingly popular online multiplayer sci-fi task management/detective/death game without spending any extra money. Epic Games has been great about offering free titles through its PC store and this is just the latest one.
But it is possible that the Among Us free promotion is perhaps the most important game that has ever been offered through the Epic Games Store and this is despite the fact that the game only costs a fraction of most other multiplayer titles out there at full price.
The Among Us free offer is actually not that crazy as the base game only costs $4.99 USD normally through PC, so you are just saving five dollars or so on an indie game that is normally very cheap. This is a great chance to get in there and try out this record-breakingly popular game with no strings attached.
It is worth mentioning that this is just the base version of Among Us and not one of the several bundles or add-ons that are also available for it. In this way, you will only get some of the iconic skins, hats, pets, and more that have been released for the multiplayer game thus far.
Free Offer Includes the Base Game
---
That said, the Among Us free offer is an excellent one that puts it more on par with the mobile version of the game. As you may know, Among Us originally came out on mobile devices, both Android and iOS, before coming to PC and later the Nintendo Switch.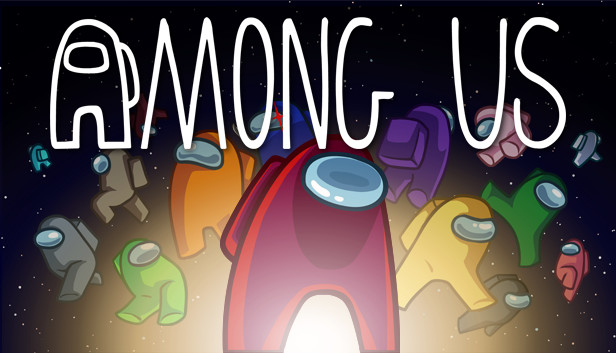 While the mobile version of the game is totally free-to-play with ads and the option to turn them off available, the PC version requires you to pay upfront for the game but you do have the added benefit of not having to deal with the potentially frustrating ads in between matches that mobile players have.
So, the Among Us free offer is just the base game with not much else added to it in terms of customization and cosmetics options. But free is free, so there is really no reason not to jump in and check it out if you've been interested in this game that has been a hit across the industry and social media.
Fortunately, the Among Us free offer is available right now by the time you are reading this so head on over to this link right here and you will be able to pick up your copy for free. All you need to do is sign up for an Epic Games account if you do not already have one or simply log into your existing account.
How Long the Free Offer Will Last
---
If you do not have the Epic Games Store app, be sure to download it as you will likely need it in order to install this version of Among Us. We understand that this particular point might be contentious for those players who prefer using Steam and other platforms on PC, but free is free in this case.
Sadly, there is no similar free promotion for Among Us on Steam at this time as it seems that this is just the latest deal that Epic Games has been able to make with a PC game. The offer is only sticking around for a limited time, though, so interested players should take advantage of it as soon as possible.
The free offer is only available until the morning of June 3, which is about a week away at this point, so do not wait to redeem this free offer while it is around. You will keep the base game for free permanently through this offer and be able to play the famous killer matches on PC.
What You Need to Know About Among Us
---
If you are unfamiliar with Among Us, how the game works is that you are in a match with anywhere from four players to 10 in open servers or private ones. The general goal is to have one to three impostors in a match whose goal is to secretly take out everyone else in the lobby first.
They have to kill everyone without being found out or they will be voted out of the match. At the same time, the crewmates have the mission of finding out the killers while taking care of various tasks they have. These tasks are each in different locations of the maps available and require different minigames to complete.
It is a fun and challenging game where you are capable of enjoying the gameplay from both the crewmates and impostor sides. Most recently, the Airship map finally launched for Among Us, bringing its map count to four and paving the way for the future of the game with one of the largest and most complicated destinations to date.
We already know that there are more changes on the way for Among Us down the road, including more console platforms and the expansion of the game to allow for new colors and up to 15 players per match, instead of just 10. With full cross-platform multiplayer available, feel free to pick up the game on PC and still be able to play with your friends on mobile, Switch, and, in the future, other console platforms.