What Are The New Gaming Restrictions Going Up in China?
---
Back in August, we reported on how the Chinese government was pushing for three hours of gaming a week for kids under the age of eighteen. Since then, Chinese gaming companies have been scrambling to ensure that they're compliant to laws established back in 2018 and 2019 to combat gaming addiction and prevent unlawful content from being shown in games. According to Niko Partners, the National Press and Publication Administration (NPPA), formed in 2018, are the Chinese regulatory body ensuring that gaming companies publish games that meet their content standards and check to see if games are not abusing the inexperience of young players by exposing them to predatory gambling or loot box mechanics. It's the NPPA that issued the new weekly 3-hour rule, and they're expecting Chinese gaming companies to comply. Meanwhile, we've been fascinated to see how China and its gaming market have adapted.
So how are companies adjusting to the new gaming restrictions, and what new policies have they introduced in the last two months to ensure China's young gamers are safe? What are the consequences these gaming restrictions have on China's young esports competitors and hopefuls? We seek to answer these questions and provide a better understanding of the current situation in China.
Context on China's Anti-Addiction Gaming Laws
---
The increase of scrutiny on behalf of the NPPA comes from prior laws on China's gaming market and the regulation of new game titles. China's gaming companies must submit applications for new titles that follow standards set forth by the NPPA. One consideration in these standards is anti-addiction practices meant to protect China's young gamers from exploitative lootbox mechanics and monetization practices. It's this anti-addiction standard that's the basis for China's new regulatory three-hour gaming practice for minors.
A lot of the prohibitive practices that get reported on come from gaming companies themselves who look to comply with NPPA recommendations. Tencent has implemented its own restrictions for Chinese youth as early as 2017 with forced shutdown and time limits imposed in their own games such as Honour of Kings, according to this report by The Guardian.
Back in 2018, China's Ministry of Education reported new measures to ensure that Chinese youth and their health weren't being impacted by excessive gaming. These measures led to many games not being approved for release that year as well as monetization methods for existing games in the market, according to this article by The Wall Street Journal.
What is important to note is that these measures and restrictions typically did not see oversight or enforcement by the Chinese government themselves. In his statement to The Wall Street Journal, Greg Pilarowski, former general counsel for Chinese gaming company ShanDa Interactive Entertainment, noted that the government typically failed to follow up their "pronouncements" with clear objectives for execution. Up until now, Chinese government bodies with any administrative oversight allowed Chinese gaming companies to individually regulate themselves and apply their own policies and restrictions for remaining compliant. According to Daniel Ahmad of Niko Partners, this previously tolerant attitude is shifting. As the gaming industry in China has grown, the NPPA will enforce their new restrictions with the tools available to them. According to a chart by data firm Newzoo, China's gaming market ranks #1 for population, revenue, and internet population. With the growth of the market comes the need for increased scrutiny to make sure that companies remain compliant and refrain from monopolizing the market.
Earlier in July of this year, the State Regulation of Market Regulation prevented Tencent from merging streaming sites DouYu and Huya. This merger would have constituted over 70% of the streaming market in China. According to a report by Protocol, Tencent and other companies have already been hit by anti-trust fees.
Now that we have a better understanding of China's history with gaming, anti-addiction initiatives, and its past practices with regulating the gaming industry, we can better understand China's new gaming restrictions. Let's take a look at some of the measures that are currently in place.
China's New Gaming Restrictions in Practice
---
Since the announcement of the new weekly three-hour limit for gaming for Chinese youth, more restrictions and limitations have come about to ensure that games have appropriate content, appropriate means of access, and appropriate measures to prevent minors from unauthorized access. Parents actually can allow their children use of "adult" accounts for many popular games, or provide their accounts with approval so that the three-hour game limit will not target that account. Even if parents approve of their child's gaming habits, the NPPA wants to ensure that China's young gamers play games appropriate for public consumption.
Let's look at some of these new restrictions.
Lack of Approval for New Video Games
---
The NPPA froze approvals for new games in August and September, according to a report from the South China Morning Post. Stricter observance regarding specific content standards prevent new titles from entering the market as the NPPA wants to ensure games available to China's gamers will comply with the law. The new restrictions to new games entering the market include content that reflects a morally ambiguous state that players are encouraged to explore. These restrictions include prohibiting depictions of LGBTQ+ relationships, games that depict alternate histories, games that promote "money-hungry behaviors," and religion.
As we've previously discussed, predatory monetization practices and mechanics similar to gambling also prevent new games from being published. The lack of approval for new games in China led to Riot's League of Legends: Wild Rift being delayed in the region despite sincere interest by China's gaming community.
Impact on China's Esports Industry
---
With eighteen being the new legal age for esports competition in China, many Chinese esports leagues and organizations rushed to make their rosters compliant to the NPPA's standards. One of the impacted leagues is the League of Legends Development League (LDL) which has seen its rosters cull underaged competitors.
According to a report from The Esports Observer, PUBG esports has been banned in China as the game does not meet the content standards and restrictions set forth by the NPPA. The ban currently remains tentative as the current season of PUBG esports is still underway, with the PUBG global championship to take place sometime in November. According to tweets by PlayerIGN, a PUBG community figure and info source, the ban will influence domestic PUBG esports, leaving China's PUBG community at a standstill.
With China looking at its esports industry to be a luminary in China's push for technological progress, these new gaming restrictions actively inhibit industry practices and make domestic competition difficult for unapproved games.
Reporting & Prohibition
---
Last month, the NPPA created a website portal that allows citizens to report different games for failing to implement systems for preventing minors from using their service. According to the South China Morning Post, concerned citizens can report games for failing to do the following:
Implementing real ID registration
Limiting game time for minors
Preventing minors for spending money excessively in the game
The responsibility of preventing young people from unlawful access to games falls squarely on the shoulders of China's gaming companies. Tencent's model for what it calls its "Balanced Online Entertainment System" that provides parents with controls meant to limit and observe their child's playtime, reports on in-game spending and the means to dispute excessive spending, as well as in-game controls for preventing unauthorized access. Recently, Tencent has introduced facial recognition software meant to identify China's minors prior to log-in, effectively acting as the first stop-gap to unauthorized access.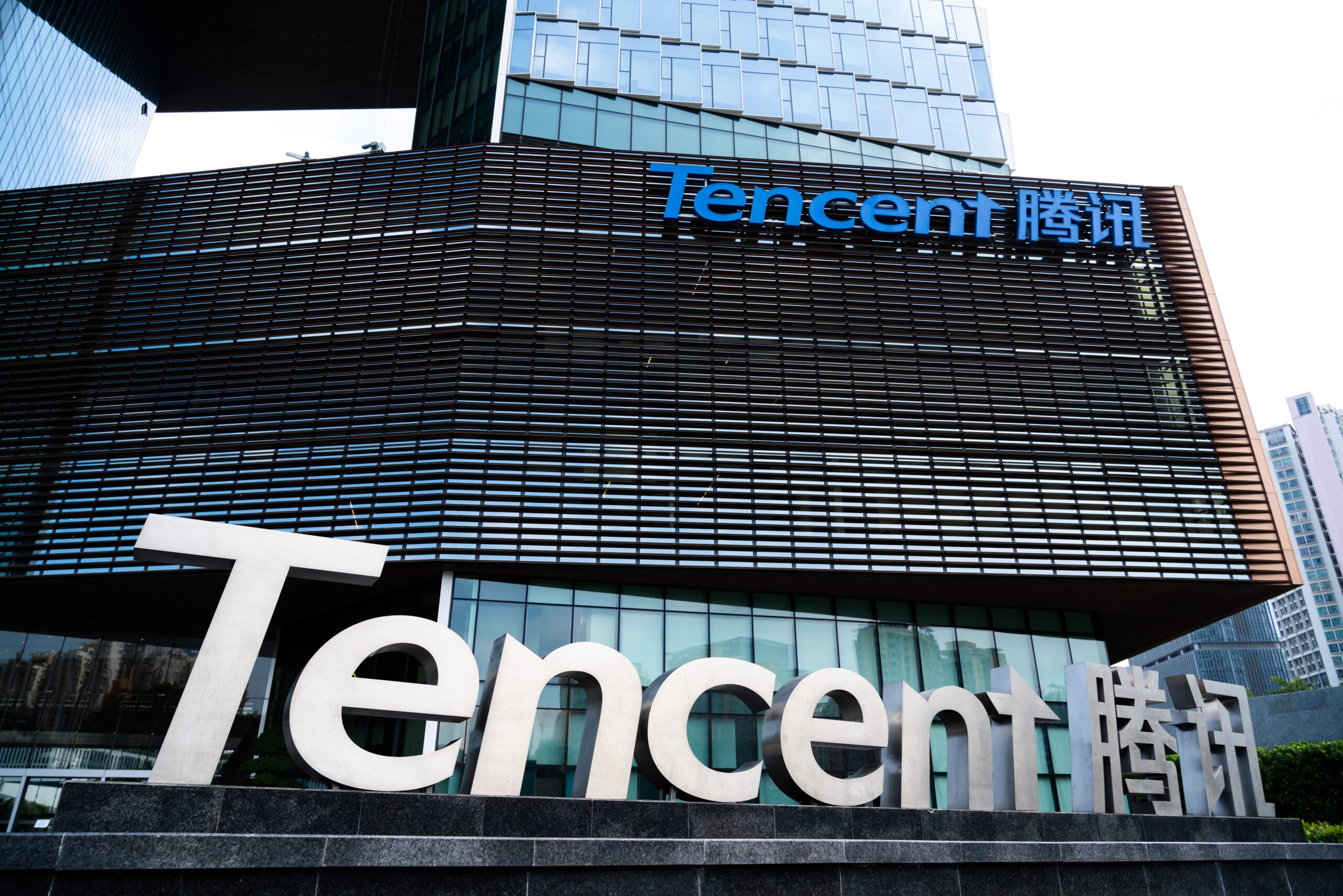 Tencent's methods will likely become the norm according to a convention signed by China's gaming companies last month. China's gaming companies have vowed to self-regulate according to the new gaming restrictions and to implement countermeasures to unauthorized access for minors, including facial recognition software, real ID registration, and stringent registration protocols that we attempted to get through as foreign users but failed to do.
China's gaming companies have begun cracking down on workarounds that exist in the industry, such as account selling, fraudulent ID registration, and China's "smartphone arcades." Early in September, Tencent sued several account selling and rental platforms for providing kids access to adult accounts for Honour of Kings. Tencent's indicated that they're aware of current loopholes that undermine their existing systems and have vowed to employ machine learning to determine whether the user is using authentic credentials or is scanning the face of the person associated with the Real ID registered to the game account, according to an article published by the SCMP.
China's New Gaming Restrictions Are Still Voluntary
---
While the methods used to prevent unauthorized access are incredibly stringent, they're mostly inapplicable to those who have their parents' full approval to unrestricted game time. Parents can petition both the government and gaming companies to allow their children to play unfettered by the new gaming regulations should they choose to do so. Perhaps what's become the most worrisome policy to come about due to increased scrutiny by the NPPA and China's state government is the lack of newly approved games that can enter the market, which prevents titles like Valorant and League of Legends: Wild Rift from entering the market.
Even games that do meet standards and can be distributed in China must adhere to practices that prevent unauthorized access, meaning that the current gaming restrictions affect gaming companies twofold. Should a game meet standards, it then needs to implement real ID registration, automated limitations for game time for minors, and measures to counteract fraudulent account creation.
Overall, China's gaming industry's compliance with the new gaming restrictions seems immensely vigorous, but has little to do with the Chinese government actively stepping in and regulating the industry. The financial and regulatory pressure exists to ensure compliance, but China's government has done little outside of enforcing that games meet content standards.