Opinion: Western Teams Delivered at 2021 LoL Worlds, No Matter What Anyone Says
---
For the six Western teams that had been tasked with representing the LCS and LEC, 2021 Worlds has officially concluded. In other words: all six have been eliminated in varying fashions. Some of them put up a much bigger fight than expected, whereas others failed to get off the ground and leave a mark in any way, shape, or form.
On the whole, though, Western fans have a slew of reasons to be proud of their representatives — no great triumph happened, but it wasn't for a lack of trying. And yet, as is so often the case, there's an air of disappointment permeating throughout the community. For some odd reason, folks expected more. And we say "odd" because, well, such lofty expectations were by no means justified.
One simply has to wonder: what would've been enough? Another finals appearance from a Western team? Top 4? In what kind of alternate timeline would have that been possible with the LPL and LCK sending four representatives each to Reykjavik, Iceland?
With that in mind — along with the fact that neither the LCS nor the LEC had a truly consistent contender — it shouldn't be too hard to understand and fully grasp why things had unraveled the way they did.
Inconsistency Across the Board
---
The way these six Western teams had performed regionally also explains their performances at 2021 Worlds. The three North American representatives looked great — at times. Their highs were infrequent and, even worse, unpredictable. Whenever they did occur we were not left indifferent, but to truly compete with the who's who of competitive League, with the many towering giants from China and Korea, you not only need a stellar read on the meta and a staggering amount of talent but the ability to execute on the spot.
Mistakes and fumbles and throws will not be tolerated — no matter how minute and miniscule they might be.
Cloud9 had huge ups and downs throughout the last two years and their most prominent catalysts — namely Robert "Blaber" Huang and Luka "Perkz" Perković — struggled to maintain a certain level of excellence. In the end, the one player most folks didn't have high expectations for delivered the most: Ibrahim "Fudge" Allami.
Much of the same can be said for Team Liquid, a team that had fallen short in both Spring and Summer, despite looking like a bona fide giant for a good chunk of the year. The fact that they had dominated throughout the most recent playoffs and had then been outclassed by 100 Thieves — a team they, too, had beaten to a pulp mere days prior — tells you all you need to know.
And 100 Thieves, talented and capable though they are, had no experience of playing on the international stage. Plus, their surge came at the tail end of the split, so it was hard to predict whether they just had overperformed when it mattered most or if they really were the best team in North America.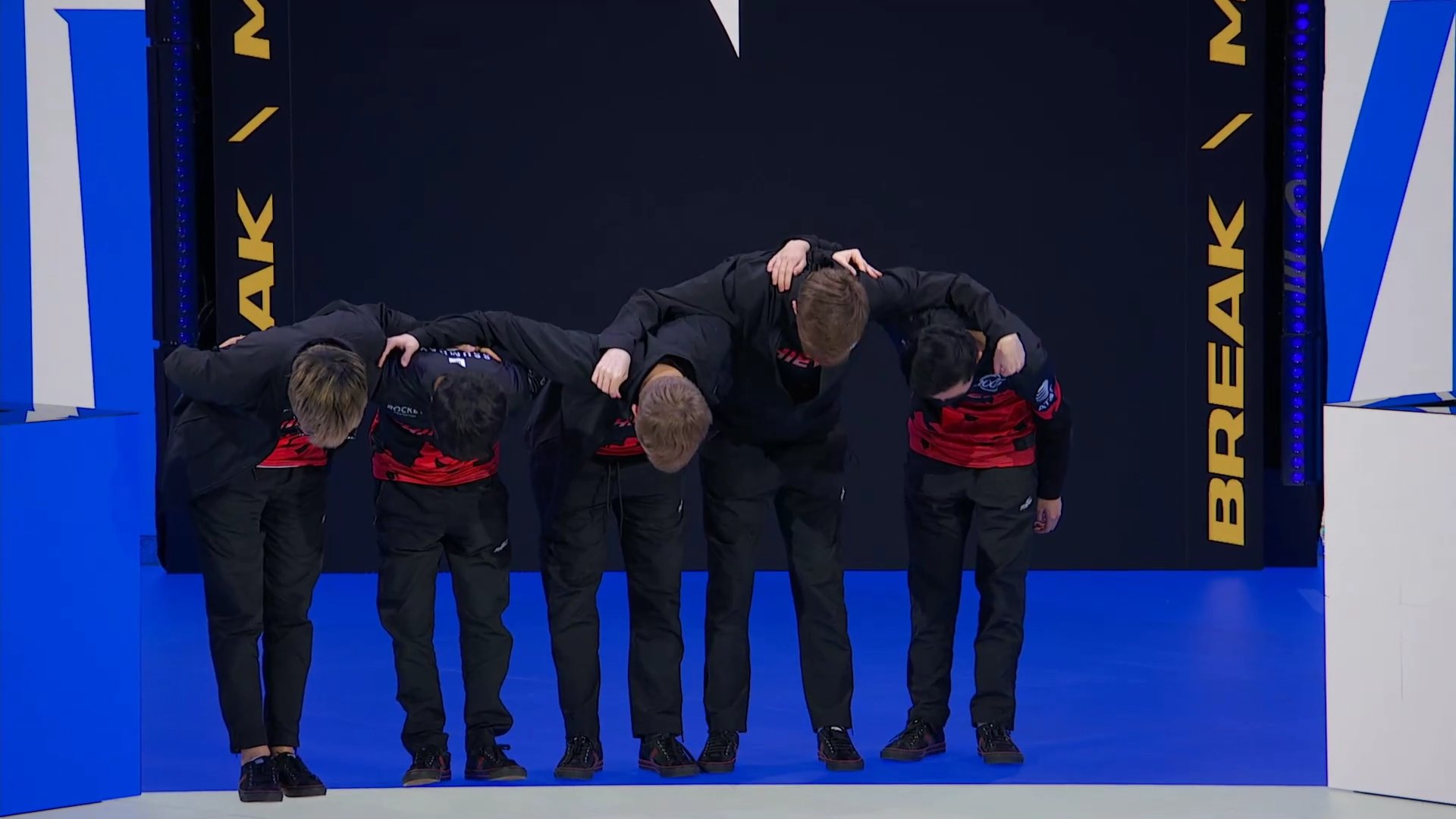 All in all, we're talking about three teams with very pronounced flaws, most of which they didn't manage to rectify and solve despite having an entire season to do so.
Is it not strange, then, to go on witch hunts and single players out when everyone, on the whole, "failed to deliver?" Some, of course, fumbled more than others, but it's a team game, and each team has its own dynamic. Some mistakes stem not from an individual overstepping or misexecuting, but from the way in which the team as a whole plays and executes. And even if someone did make an egregious mistake, is it not more mature and appropriate to go over what happened after giving them the benefit of the doubt, say nothing of applauding their efforts? Is it not more fitting to "shake their hands" and "tap their backs" before mulling over any potential roster changes?
But such an approach isn't all too popular in our community. It doesn't gain traction, it doesn't generate interest, it doesn't get enough likes, or upvotes, or shares, or retweets, or what have you. It's not meme-worthy and is, therefore, boring.
Could it be that we're the problem? A scandalous hypothesis, no doubt, but one that is rooted in reality. How many more "failures" need to happen for us to realize that we've been holding Western representatives to an astonishingly high standard without any good reason? The fact that some teams at some point in the past had managed to upend the status quo doesn't mean that our regions and teams are capable of producing such results consistently.
It's a one-off thing, a moment of brilliance, a flash in the pan.
"Major Regions"
---
Why are all four major regions expected to deliver on a yearly basis? Where does this immense pressure come from? The LCK and LPL, obviously, have a history of international dominance, so it's easy to understand why someone would expect them to leave a mark year after year. The LEC and LCS, on the other hand, are nothing but severely flawed regions that just so happen to be rather feisty.
And every so often one of their representatives steps forth and pulls off the "unthinkable" before once again fading into obscurity. These are infrequent moments and occurrences, and the fact that they happen at all isn't an indication that the gap between the West and the East is shrinking, but rather that it evolves and changes shape on a yearly basis. The gap nonetheless exists, and will probably continue to exist for the foreseeable future.
So expecting LCS and LEC teams to turn the status quo on its head is not only foolish and illusory but also unfair — there's no way whatsoever they'll be able to meet such lofty (and often unrealistic) expectations.
Not all major regions have the same amount of depth or talent or potential, and that's okay.
LCS — Better Than Expected
---
This is probably the first time in what feels like forever that North American teams did better than European ones; a breath of fresh air, no doubt. Team Liquid almost got out of groups in spite of facing some mighty stiff competition, 100 Thieves put up a fight and even got a game off of Edward Gaming, whereas Cloud9 went on a truly mind-blowing surge after dropping the ball in the first round robin — a twist that's wholly in line with Cloud9's M.O.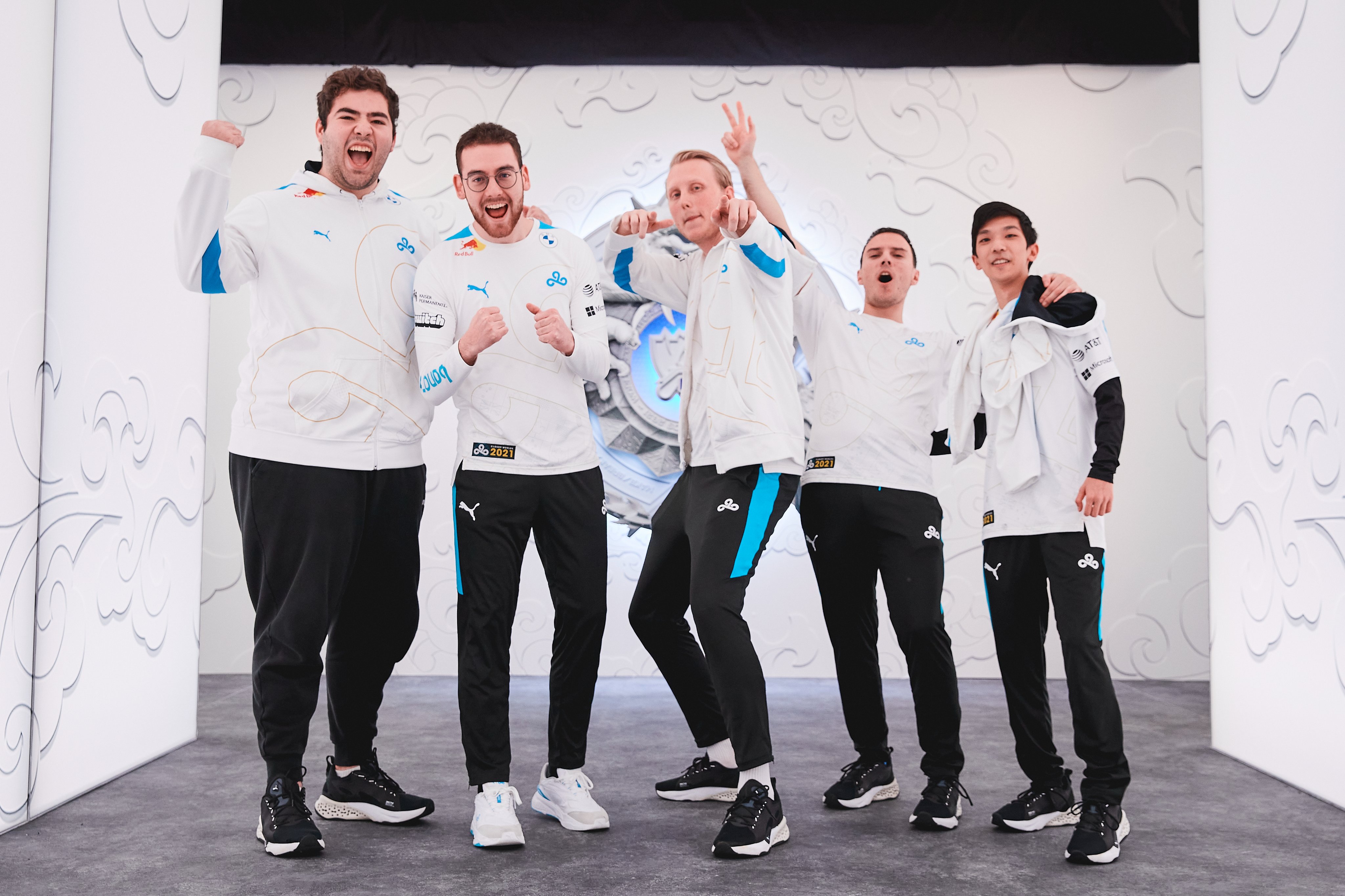 By no means was it a tremendous showing worthy of the history books, but for three flawed teams that no one gave much of a chance to coming into Worlds, they did admirably well. Whether they did well enough to justify some of their obscenely lucrative contracts is up for debate — but that's a topic for another time and place.
This year's World Championship is quite strange. FunPlus Phoenix, one of the biggest frontrunners to (at the very least) reach the finals didn't even get out of the groups and the LCK dynasty — the one that had crumbled years ago — has now once again been established. And in quite dramatic fashion, too, with three LCK representatives reaching the semifinals.
So, if we factor in these things, it's impossible not to commend North American teams on their valiant (if generally unsuccessful) efforts. Then again, seeing how there's a large number of people getting their kicks from a bit of schadenfreude, it should really come as no surprise that praise has been given so scarcely and hesitantly.
LEC — Acceptable, Given the Circumstances
---
If you're an LEC fan, you surely had high expectations coming into 2021 Worlds and, well, not without good reason. MAD Lions had a stellar showing at this year's Mid-Season Invitational, Fnatic has a very strong playstyle and a coherent identity (one that seemed perfect for tackling the LPL and LCK), and Rogue — while flawed and relatively one-dimensional — still seemed capable of trading blows and, at best, pulling off an upset or two.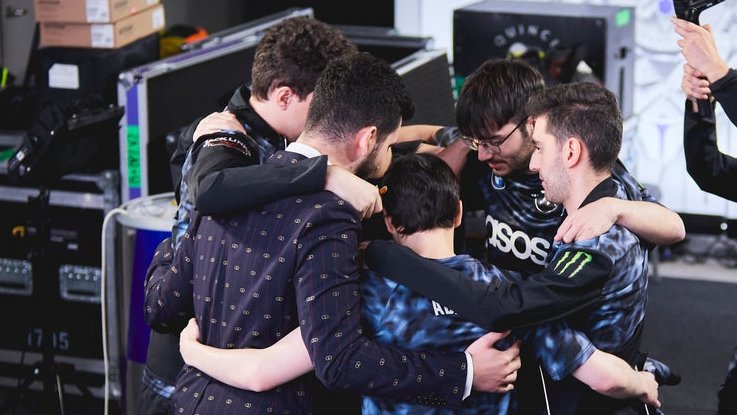 The way things unfolded, however, left quite a lot to be desired.
Rogue did better than expected, but the same cannot be said for MAD and Fnatic. The latter at least had an excuse: Elias "Upset" Lipp had to depart due to a family emergency — a sudden development from which Fnatic never bounced back. MAD, on the other hand, were exploited and often punished for their (surprisingly visible) flaws and weaknesses. They still did well, there's no doubt about it, but it quickly became obvious that they lacked the tools which were necessary for topping the best teams at Worlds.
They're a young squad and were burdened with a bit too much pressure. That's what happens when you win two LEC titles back-to-back and go five games against DWG KIA at the Mid-Season Invitational.
In any case, reaching Top 8 and succumbing to the defending World Champions is by no means a bad result. Far from it, in fact. DWG KIA are currently the biggest frontrunners to win the whole thing, which means that everyone would've probably met the exact same fate as MAD.
Temper Your Expectations
---
As already mentioned, Western teams made no great triumph at this year's Worlds and that's okay. What they did do, however, is rub shoulders with teams most folks thought were far beyond their league.
Cloud9 and Rogue put up a huge fight in what everyone deemed as the "group of death." 100 Thieves did admirably well despite facing T1 and Edward Gaming, two teams that currently have a shot at reaching the finals. By the same token, Team Liquid and MAD Lions traded heavy blows with Gen.G and LNG Esports and were able to make Group D a lot more competitive than anyone thought was possible. Fnatic is the only outlier, but at least it's easy to understand why. To have their hopes and dreams slashed overnight must've been a nightmarish experience.
Interestingly enough, the teams that surprised us the most were the ones that were written off right from the very get-go. They somehow found a way to stand their ground and deliver (at least in some fashion), despite facing the grimmest of odds.
In any case, it's been an exhilarating few weeks, and even though no Western team has managed to make much of a splash, it's impossible not to be satisfied given just how entertaining everything has been and how competitive the Group Stage was from start to finish.
As for those who've overdosed on hopium, there's always next year. In the meantime, we'll all have to readjust our expectations as the status quo remains unchanged.