TI10: A Look at the Final Hopes for Chinese Dota 2
---
As we enter the second day of TI10's main event, many have their eyes on the upper bracket, as three of the original five Chinese teams at TI10 now occupy solid positions to go all the way to the grand finals of TI10's playoffs. With the tradition of a Chinese champion impeded by two-time TI winners, OG, China seeks to regain the Aegis of Champions which has long eluded them, with the last Chinese winners being Wings Gaming back in 2016. Team Aster, Elephant, Invictus Gaming, PSG.LGD, and Vici Gaming came with the hopes of overcoming not just a handful of teams, but the rest of the world.
Now, with Team Aster and Elephant being eliminated from TI10, the remaining Chinese teams can feel both concerned and relieved, as Aster was well-known for winning domestically against China's strongest teams. With the lower bracket free of domestic competition, PSG.LGD, Invictus Gaming, and Vici Gaming can continue their path to the Aegis.
We've been doing team profiles on Dota 2 teams participating at TI10. Even though we're already at the playoffs stage, the goal is to provide detailed team profiles on all teams competing to give new viewers and returning fans improved insight for this year's event. In an effort to save time, we've decided to combine the remaining Chinese team profiles into one piece, despite the fact these teams certainly deserve individual attention.
If you're curious, check out all the content we've published for TI10, and continue to keep an eye out for more TI10 content.
Vici Gaming – Sons of Autumn
---
Ever since their formation in the days of Dota Allstars, Vici Gaming are known for selecting top pubstars in the Chinese region during the first generation days of professional Chinese Dota. Players such as ZSMJ, YaphetS, and Mikasa would play alongside China's rising talent at the time, allowing pubstars such as Cty and Fenrir to learn from their experience as Vici Gaming began to transition away from Dota 1 to Dota 2, in a period that could be considered the autumn of professional Chinese Dota, which saw the rise of a new generation of Chinese Dota players as the first generation began slowing down and fading away from the scene.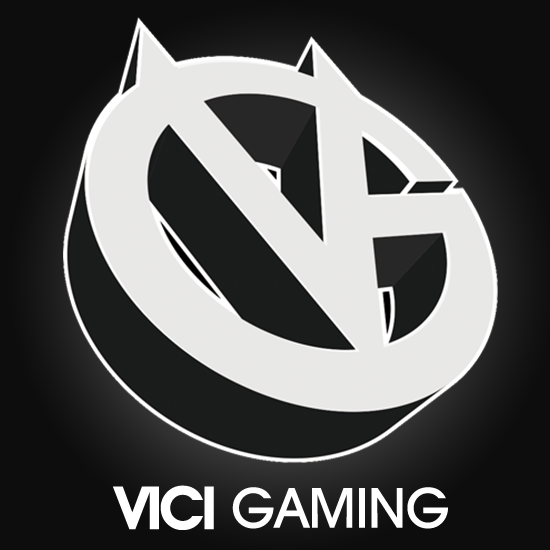 Vici Gaming would embody this autumnal spirit going into 2014, as they would take second at The International 2014 with a squad consisting of mainly second-generation players. As the years progressed, Vici Gaming would see wins at events such as the Dota 2 Asia Championships 2015, ESL One Katowice 2018, EPICENTER Major 2019, and the MDL Chengdu Major 2019. Each win would see both the echoes of Vici Gaming's most high-profile roster at TI, with fy and Fenrir remaining with the team in some capacity until around 2016, with Fenrir returning to captain the team for a brief stint during the 2017-2018 season for TI8. Vici Gaming would continue their tradition of bringing in pubstar talent and cultivating them, but so far, this method has not led to any significant wins at any TI event.
If Vici Gaming was born during the autumn of Chinese Dota, then the current Vici Gaming roster could be considered the embodiment of winter. With a defensive, reactive style that favors games that go the distance, Vici Gaming can withstand the flashier, less-substantive plays of teams from the west to come back with formidable heroes that have been quietly farming during the early stages of the game to win decisive team fights around key objectives.
Vici Gaming are also comfortable carrying from the offlane, as old eLeVeN has both the experience and the playstyle to disrupt his opponent's safe lane and focus on making impacts across the map while keeping up in farm.
Ori is perhaps the one weak link on the team. With limited experience against international teams, Ori sees success solely on tanky, sustainable mid lane heroes like Viper and Dragon Knight, who have fallen out of favor at TI10 for more active mid lane heroes such as Queen of Pain and Storm Spirit, which Ori struggles to play in games where Vici rely on space being created from the midlane.
If Vici are able to overcome Virtus.pro, a team of baby bears that have clawed their way to the upper bracket, they will face their countrymen in PSG.LGD, the clear favorites to win TI10 not only in China, but in the world.
Invictus Gaming – China's Second Son
---
Invictus Gaming are definitely one of the longest-running Chinese franchises in esports, and their Dota 2 rosters have shown world excellence time and time again, ever since their TI2 win back in 2012. The team has also never shied away from recruiting talent outside of China, as their TI2 winning squad saw success thanks to the inclusion of Malaysian player Wong Hock 'ChuaN' Chuan. The tradition continues to this day with Invictus Gaming recruiting JT– and Oli from SEA team Geek Fam. The willingness and foresight to attract and foster Malaysian talent have given Invictus Gaming the edge both domestically and abroad.
Invictus Gaming's results throughout the year show them as the 2nd best team in China. Invictus Gaming surprised audiences this year after taking 1st in both China's DPC regional league and at the Singapore Major, drawing attention away from clear favorites PSG.LGD and rising teams Team Aster and Elephant. Domestically, their performance was still respectable, with third-place finishes at OGA Dota Pit Season 5: China and i-League 2021 Season 2.
The most disappointing result of the year had to come from the Invictus Gaming's wildcard matches at the AniMajor, where they lost their tiebreaker match in a best-of-one affair against Team Nigma, cutting their run at the AniMajor short. This result no doubt frustrated Chinese fans who saw Team Aster make it all the way to the playoffs of the AniMajor only to get routinely knocked out in their first upper bracket series.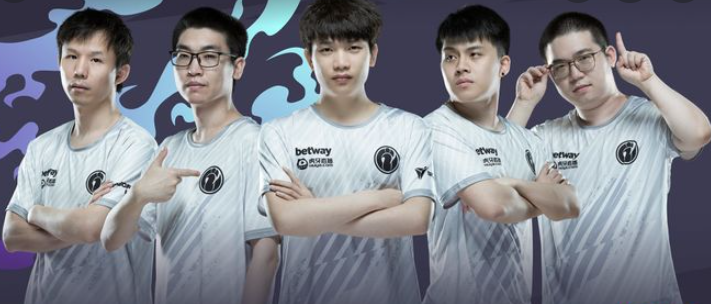 Invictus Gaming's run at TI10 shows why they should definitely be considered the number 2 team in China, as they dominated their group, only dropping games to Undying and OG. Their first day at TI10's main event saw them easily eliminate Team Spirit from the upper bracket, and now they'll face Team Secret in the next upper bracket match.
Emo definitely stands out on IG's line-up as one of the star players among a roster of incredible talents. A relatively young and inexperienced player professionally, Emo comes up from IG's academy roster to impress audiences with stellar play on all Spirit brothers, with the exception of Earth Spirit. Both Oli and Kaka show incredible performance as a support duo, making solid rotations on the map during the early phase of games to give their cores breathing room to hit their timings and roam with them on the map.
Overall, it's likely we will see Invictus Gaming in the top 8 of TI10's main event. Team Secret represents a significant obstacle in their way, despite the fact that Invictus Gaming's past matches against Secret show that Invictus Gaming can win both in the draft and on the map. IG's ability to play burst heavy and tempo line-ups shows growth in a team that was once known for playing only four-protect-one, meaning that they have flexibility that many teams at TI10 aren't expecting from the Chinese region. With most of the west's clear favorites now occupying the lower bracket, Invictus Gaming solely need to hold out for as long as they can in the upper bracket while they wait for teams like OG, Evil Geniuses, and T1 to be eliminated.
PSG.LGD – The Favorite Son
---
There's little doubt of PSG.LGD's status in China and abroad. Analysts at TI10 have PSG.LGD as the favorite to win the whole thing, only making an exception for other teams as possible challengers to PSG.LGD's run. Historically PSG.LGD have always been within arm's reach of victory at The International, either sitting at third or fourth on good years or 9-12th during their worst years. TI8 saw PSG.LGD come as close as they've ever been, as they lost to OG in the grand finals of the event.
2021 has definitely been PSG.LGD's year. The team started the first half of 2021 kind of slow, especially after a solid 2020 season. PSG.LGD were able to pull themselves out of the wild card event at the Singapore Major, then go on to dominate the group stage. They would see themselves eliminated by their countrymen Invictus Gaming in the lower bracket final, taking third place.
The second half of 2021 saw PSG.LGD come to form and become the clear favorites for international competition, as the team were able to overcome all competition abroad and win the AniMajor in order to earn second place in the world DPC ranking. They would follow this up with second place at ESL One Fall 2021, and first at the OGA Dota PIT Invitational, putting western fans at ill ease after realizing their favorite teams would have to face this Chinese powerhouse.
Guided by their coach, the legendary xiao8, PSG.LGD fields an incredibly fierce line-up across all positions, with Ame and NothingToSay currently in the running to be the best Dota 2 players in the world, let alone China. They bring in support player Y' who surprised audiences in 2016 when he and Wings Gaming would take the Aegis of Champions home to China. The Wings Gaming roster was made up of relative unknowns, and now Y' looks to do the same with PSG.LGD. With Xiao8's insight and creativity, PSG.LGD embodies everything you would want in a Dota 2 team right now.
This doesn't mean that LGD don't have their weaknesses, but they've done a good job in order to hedge them as much as possible. PSG.LGD have struggled to adapt to new patches in the past, as well as metas that tend to develop in the middle of a tournament. However, LGD have responded to this with careful analysis of opponents they feel may have a better understanding of the patch than them. In their game against T1, PSG.LGD were careful to prevent Karl from playing a hero that would synergize well with his team, and give NothingToSay a better chance of winning his lane. This strategy worked out well in the third game as NothingToSay was able to soar ahead of T1 on the Ember Spirit, ending the game 11/0/5, and with over 7,000 more net worth than Karl by the game's conclusion.
Looking ahead, PSG.LGD are sure to continue dominating the upper bracket, and possibly glide their way all the way into the grand finals. Their only concern right now should be Virtus.pro, who could possibly surprise Vici Gaming by shutting down both Ori and old eLeVeN to win 2-1. If not Virtus.pro, then Team Secret, who have shown to be the kryptonite of many Chinese teams in the past. 67% of games against Team Secret have either ended in a tie or a loss for PSG.LGD in the past, but both teams have had little interaction this year outside of both the AniMajor and the group stages of TI10. It's unlikely that PSG.LGD will win against these teams, but both VP and Secret have an edge and tenacity that makes them hard to overcome in even contests.
Conclusion
---
China still has good chances of holding up the Aegis in 2021. A win at TI10 would show that China's esports industry and scene can continue to produce champions and possibly serve as evidence of how the current method of raising domestic talent can succeed. With the Chinese government looking to prevent minors from unlawfully playing games with their new gaming restrictions, a TI10 win could show that exceptions should be made for the benefit of the Chinese esports industry.

As mobile gaming soars in China, this could possibly be the last chance we may see a concentrated effort come from Chinese esports organizations to win TI before Dota 2 becomes more of a hobbyist enterprise than the premier esports career it has been for years. Hopefully, we will see a Chinese team win the Aegis in 2021.