Mid-Split 2021 LEC Spring Split Report Card: Battle for the Top Spot
---
We're already at the halfway point of the 2021 LEC Spring Split, which means it's the perfect moment to create a mid-split report card of sorts, and rank everyone who's currently competing. Needless to say, the last couple of weeks over in the LEC have been packed with action and more than just a couple of mind-boggling twists. But that's pretty much the norm, especially at the very start of the season. Favorites lose, gatekeepers overperform, and bottom-tier dwellers muster up the strength to upset when you least expect it. And boy has it been an exciting ride thus far!
Still, after five whole weeks of play, it's fair to say that things have stabilized quite a bit. We know who's good and why and have more than enough information to come up with a slew of well-educated conclusions. Finally, the point of this mid-split report card is to project whether these 2021 LEC Spring Split teams have the potential to go deep and leave a mark in the grand scheme of things. It's less about their short-term level of play (which tends to fluctuate wildly) and more about the big picture.
So, with that out of the way, let's begin!
Mid-Split Report Card | 2021 LEC Spring Split
---
For the purpose of this article, we'll divide all ten permanent partners into separate tiers — from best to worst.
S Tier — G2 Esports (9W-2L), Rogue (9W-2L)
---
At the very top of the we have none other than G2 Esports and Rogue. They are, without a shadow of a doubt, the best and most dominant teams that Europe has to offer. They're not perfect, mind you, but they're a cut above the rest and, on their best days, can run circles around their opposition. They're the most flexible, dangerous, mechanically gifted and, perhaps most importantly at this point in time: cohesive. They play as a five-man unit, with each member knowing what he's supposed to do and when. They're also graced with an incredible amount of mental fortitude, which allows them to stay in the game even when their backs are against the wall.
They are, however, a bit inconsistent, but that's fairly excusable and is practically inevitable at the start of the season. They will no doubt get on the same page by the time the playoffs come around. A loss here or there to a team ranked lower than they are is by no means the be-all and end-all — it can happen to anyone, especially in the Best of 1 format.
G2 Esports, of course, are still the heavy favorites to win the whole split and it's easy to understand why. They play their best League of Legends once Best of 5s come around, and are stacked with talent beyond reason. Still, that doesn't mean Rogue won't be able to compete on even footing. On the contrary. If there's one thing that became clear throughout the last five weeks, it is the fact that they're truly a bona fide threat to G2's dynasty. They might not stand much of a chance in the grand scheme of things, but they're more than worthy of our undivided attention and respect.
A Tier — MAD Lions (7W-4L), Fnatic (6W-5L)
---
Coming in at A tier, we have MAD Lions and Fnatic. The fact that they're grouped up together should come as no surprise — that's what everyone expected coming into 2021, after all. With Fnatic losing Martin "Rekkles" Larsson, most people thought they'd weaken in strength and long-term potential. While that's certainly true in some regard, it is by no means as big a difference as most of us expected. Simply put, Fnatic have found a way to persevere and thrive despite losing their franchise player.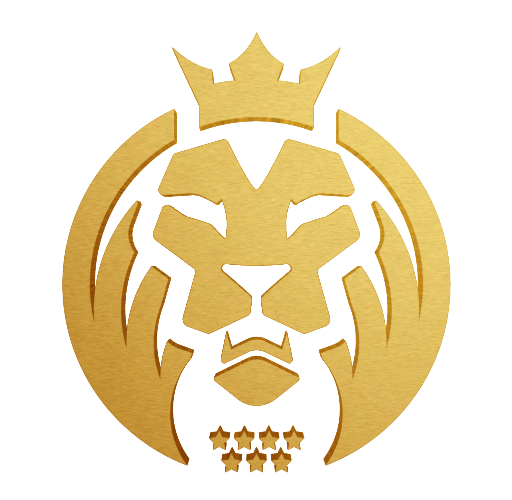 In fact, this is one of the most entertaining Fnatic line-ups in recent history precisely because there's no Rekkles "holding them back." The Swedish veteran marksman is a legend in every sense of the word, but he's just not as "unhinged" as the rest of Fnatic. He simply prefers to play things "by the book" (until he has a concrete enough lead) which is in stark contrast to what Gabriël "Bwipo" Rau and Zdravets "Hylissang" Iliev Galabov want to do: fight and engage like their lives depend on it. And even though Fnatic made it work (to say the least), most fans wondered what the boys in black and orange would look like if they had an equally aggressive AD carry.
Well, now we know.
This is arguably the most aggressive Fnatic in history, and watching them throw caution out the window and skirmish like there's no tomorrow has been an absolute joy! But such a playstyle is a double-edged sword, and it definitely came back to bite them on more than one occasion. They're just not as cohesive enough to pull it off just yet, but they're getting there, and that's the only thing that truly matters. Elias "Upset" Lipp might not be as clutch or consistent as his predecessor, but he's far more aggressive and confident, even when he doesn't have any lead to speak of.
MAD Lions, on the other hand, are living proof that looks can be deceiving. They might not look like Top 3 material, but they're every inch a dark horse and are one of the most capable teams in the LEC. Their start to 2021 was pretty darn rough, but they managed to correct course in just a couple of weeks and are now a shoo-in for the playoffs. They're also a feisty bunch, and watching them trade blows with other top-tier teams has been nothing short of mesmerizing. Their top laner and jungler — both of whom have only just joined the team — have been doing a lot of the heavy lifting, which is definitely a positive surprise. They're by no means out of their depth, despite having noticeably less experience than most of their peers.
All in all, MAD Lions are undoubtedly one of the best teams in the region, and even though they're still struggling to carve out an identity for themselves, they will surely get on the same page and deliver once the playoffs come around. Much like last year, they're a joy to watch and have been entertaining in every which way ever since 2021 began.
B Tier — SK Gaming (6W-5L)
---
In B tier we have just a single team: SK Gaming. Now, seeing SK ranked this highly is definitely a surprise, and it is made all the more impressive once you factor in that this is a line-up without even a single superstar player. There's no Rasmus "Caps" Winther or Luka "Perkz" Perković to hardcarry them to victory. And yet, by the looks of it, they don't need one — they're doing just fine as is.
Now, no one's expecting SK Gaming to leave much of a mark once the dust settles. They're phenomenal for what they are: a bunch of solid players, some of which have only just started playing on the LEC stage. But they're not a competitive giant, nor do they possess the long-term potential or talent which are necessary to compete at the highest of levels. What they do have, however, is a boatload of grit and determination, along with a highly capable coaching staff. That last one has been integral in their success — SK is one of the few teams that has consistently been improving on a weekly basis. And right now, as things stand, they're quite a capable gatekeeper — one that can pack a serious punch.
They've consistently been better than all of the teams ranked below them, but they also came up short against the four best teams in the LEC. This means they're a gatekeeper in every sense of the word, but we don't mean that in a negative sense — being ranked right behind the likes of G2, Fnatic, MAD, and Rogue in your very first split is a feat worthy of the highest praise.
C Tier — Excel Esports (5W-6L), Schalke 04 (5W-6L)
---
Next up, we have Excel Esports and Schalke 04. This is a fairly confusing tier, all things considered. We've seen both good and bad things from both line-ups and, after five whole weeks of play, we're no more certain of their potential (or lack thereof) than we were at the start of the split. That's not exactly a good thing given how we're at the halfway point of the split.
Schalke, in particular, have had much higher highs (when compared to Excel) but ever since that unexpected four-game win streak, it is as if they fell off a cliff. Right now, as things stand, they're absolutely dreadful, and it's impossible to understand why. That's Schalke in a nutshell, basically. A lot of good, a lot of bad, and a couple of moments of brilliance sprinkled throughout. And it's impossible to understand what's the main driving force behind their ups and downs. Don't even attempt to try and figure it out — many have tried and just as many have failed.
They're always going to surprise us in the most unexpected of ways, which means they're probably going to remain a mid-tier gatekeeper going forward. With three weeks of play left, Schalke will have to work twice as hard if they intend on qualifying for the playoffs. They have a chance, but it'll be an uphill battle nonetheless.
Excel, on the other hand, have pretty much been figured out; their overreliance on late game-focused drafts has become the bane of their existence because that's the only thing they know how to play. That was their biggest crutch, and it's no longer working. Teams have become a lot better at closing things out but also at transitioning their leads into the mid and later stages of the game. Having champions that scale better is no longer a "surefire" method to winning games and, frankly, it was never all that layered a method to begin with. Whenever they went for a different kind of team comp, they fumbled and failed in a myriad of ways before eventually witnessing their Nexus explode to smithereens.
They're still fairly capable overall and can definitely pack a punch, but it feels like they'll once again occupy the exact same spot as last year; they're obviously better than your standard, run-of-the-mill bottom-tier dweller, but just not good enough to compete for a spot in the playoffs.
A thankless position to be in, that's for sure.
D Tier — Astralis (3W-8L), Misfits Gaming (3W-8L), Team Vitality (2W-9L)
---
Finally, to close things out, we have the one tier no one wants to be in — the tier occupied by bottom-tier dwellers and those void of any true potential. We have three teams here: Astralis, Misfits Gaming, and Team Vitality. But even though they occupy the same group, you could potentially separate them even further.
Astralis, for instance, has looked pretty darn good lately, but a couple of flashes of brilliance aren't enough to warrant our benefit of the doubt. Not yet at least. By the same token, Misfits had a couple of standout moments, but most of them (if not all) came at the start of the season. Ever since then, they have pretty much struggled regardless of whom they were up against. Heck, "struggled" might even be an understatement.
Finally, we have Vitality — a team that just can't catch a break no matter what they do. Are they the worst team in the LEC? Well, that depends on the day. But, more often than not, that is the case. When the stars align and they manage to get on the same page they can definitely trade blows and over-perform, but those days are so few and far between that they simply cannot amount to much in the grand scheme of things.
So even though all three teams occupy the same tier, they are definitely not equals. Finally, the fact that they're ranked so low doesn't mean they'll just roll over and surrender. On the contrary! They know they're the underdogs and will surely try to upset as often as they possibly can. Still, once all is said and done, they won't accomplish anything more than that, which is why they aren't ranked any higher. In any case, all three teams should already start preparing for the upcoming Summer Split as there's very little they can do at this point to correct course and salvage things — the damage has been done, and with with just three wins on the board (or two in Vitality's case) they're all but guaranteed to miss out on the playoffs.
That's it for our 2021 LEC Spring Split report card! The regular season is still underway and the playoff picture still isn't as clear as it might seem at first glance. Each and every game going forward matters immensely, so make sure to tune in!