Fortnite Season 7 Week 1 Quests Guide: Sunny, Abstrakt, Dreamflower, More
---
Epic Games has started a brand new season of battle royale for Fortnite and it marks season 7 of Chapter 2. The seventh season is a pretty iterative one, changing a whole lot on the gameplay side but not doing much more other than that when it comes to expanding the lore and island itself. This includes the expected Fortnite season 7 week 1 quests.
Fortnite Season 7 Week 1 Quests List
---
With the launch of Fortnite season 7, no matter your personal feelings about the new season of battle royale, comes a whole lot of new content and missions for players to complete. As this is the beginning of the new season, these new weekly quests are more important than ever before as they are going to be your primary way of progressing through the battle pass.
What is great about the Fortnite Fortnite season 7 week 1 quests is that they follow the same general format as the ones that we had in season 6. The previous season really standardized the quests system with the seven normal quests as well as the legendary ones.
The normal ones are known as "epic quests" and these ones will give you a solid amount of experience to help level up your account for this season, and the best part about these is that they will stick around for the entirety of the new Fortnite season 7.
Furthermore, there is also one legendary quest that is available in the Fortnite season 7 week 1 quests. What is unique about these is that they are multi-layered and give a whole lot of experience if you do them. But the catch is that the legendary quest only sticks around for a week, so there is only so much time to do it.
You can find the full list of the Fortnite season 7 week 1 quests below:
Collect five different weapon types
Search through seven treasure chests at Steamy Stacks or Craggy Cliffs
Deal 500 damage with the pulse rifle
Get an elimination with the rail gun
Accept a quest from a payphone
Upgrade three weapons at an upgrade bench
Buy a shield potion from the mending machine
Legendary quest: Speak to Sunny, Abstrakt, Dreamflower, Riot, and Bushranger NPCs
As you can see, there are a wide variety of tasks for this week and some of them are a little bit weird at first glance. In general, though, this is a pretty easy week as the missions are not that crazy or anything. That said, some of the Fortnite season 7 week 1 quests, like the legendary quest, can be a bit annoying if you do not know where to look.
How to Collect Different Weapon Types
---
Kicking off the Fortnite season 7 week 1 quests this week, we have the first challenge of the entire new season and it is to collect five different weapon types on the island. Essentially what this means is that Epic is just tasking you with picking up five different types of weapons.
What this does not mean is that you can just pick up a tactical shotgun and a pump shotgun, for instance, and expect that to count for two of these five categories. They are both shotguns in the end, so you will need to pick up something totally different like a pistol, for example.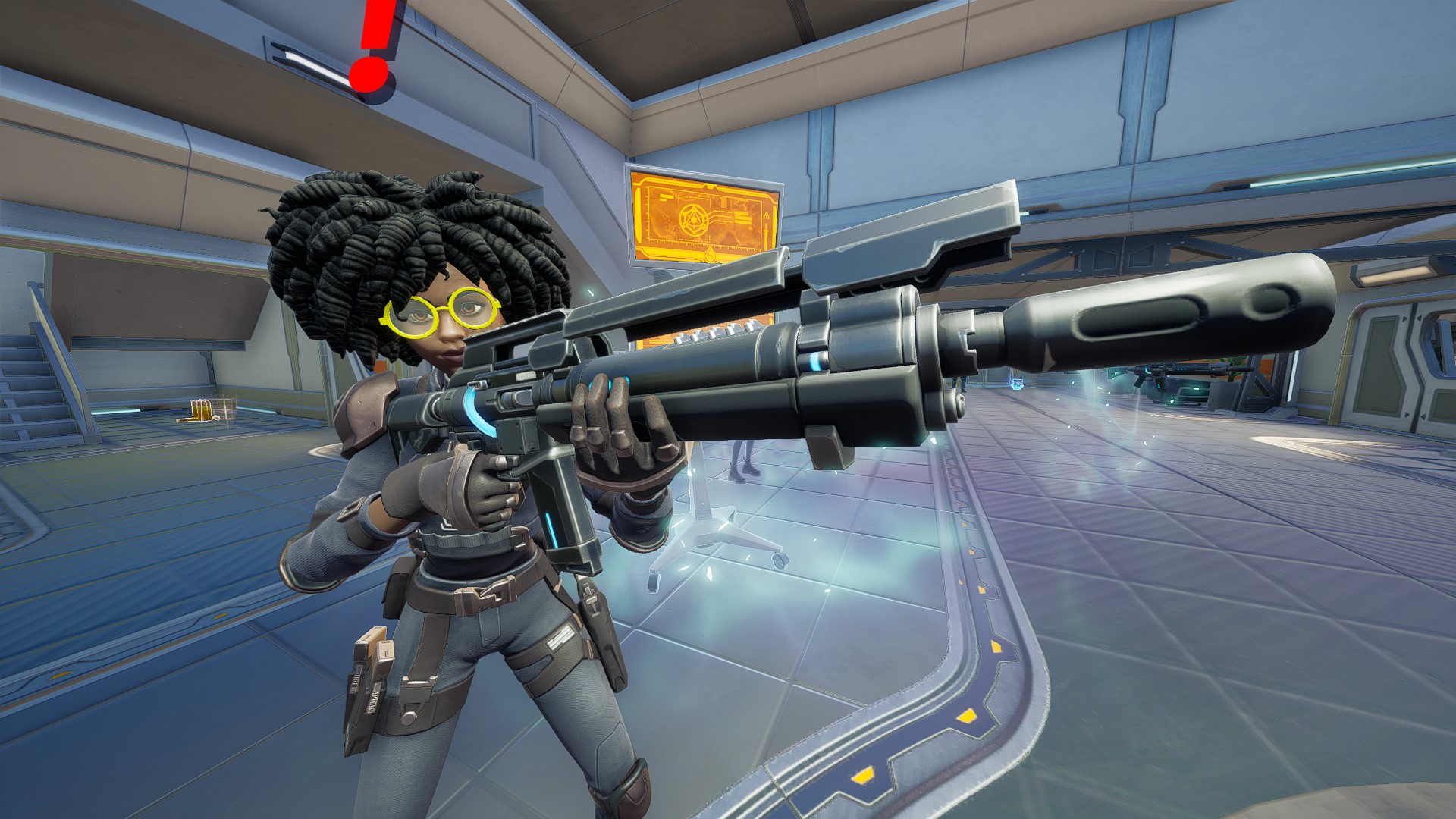 Furthermore, this will track across the different matches that you do, so you do not necessarily have to find all five different types of weapons in the same match. You can find two or three in one match and then finish it up in the next match, for example.
Here is the problem, though: in the end, you still need to have five different categories of weapons that you pick up. This could be something like an assault rifle, pistol, shotgun, SMG, and sniper rifle. That would fulfill the requirements and, sadly, there are not too many options in this season.
As far as I can tell, it does look like some weapons have been removed from the game in this season, like the bow. That would have counted as a separate weapon category from the others but it appears that it may be vaulted, or at least hard to find. Just make sure to find five different weapons, like the ones mentioned above, and you are good to go.
Next up, we have the return of the easy but sadly boring treasure chests quest. Season 6 went without having this type of quest for most of the season, so I'm not sure if we should be concerned or not about the state of season 7's missions if we start out with this one.
But the general idea is easy enough: head to Steamy Stacks and/or Craggy Cliffs and open up a whole lot of chests until you have seven in total. They do not have to be done in the same match, but I do recommend Team Rumble to have less competition from other players and a better chance of opening up some chests in the matches that you do.
How to Find the Pulse Rifle and Rail Gun
---
The third challenge this week is to deal 500 damage with the pulse rifle. With the invasion of the aliens in season 7, there are several new weapons now available and one of the main ones is the pulse rifle. This is a new, strange rifle that is in between an assault rifle and sniper for me.
In my opinion, it does feel sort of like an infantry rifle or something similar to that, but honestly not as good. It is really slow to fire and the shots are decently strong, but not enough to warrant the speed. In general, I will probably avoid picking it up this season as the rail gun is a much better slow weapon that is new.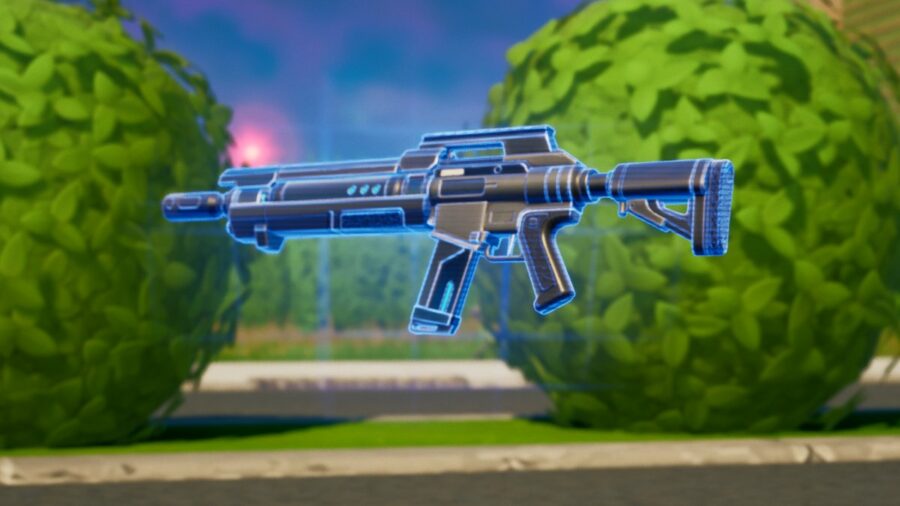 But for this quest, you need to use the pulse rifle and quite a lot at that. 500 damage is equal to around five players with full health but no shields on them. The worst part is that you need to get the pulse rifle first before you can even start doing that.
The best place that I've found for this weapon is at any of the dish bases that the IO have set up around the island. There are several of these and my personal favorite is the one where Stealthy Stronghold is found, but is no longer named as such.
You can typically find a pulse rifle or two on one of the IO guards there, and they are pretty easy to defeat. I recommend doing this in the Team Rumble game mode since you will have respawns and more time to keep using the rifle on the enemies in that match.
Next up is another quest that has to do with a new weapon and this one is a lot better in the rail gun. Much of the same general story works for the rail gun as you are going to want to pick up this one at one of the IO bases that you find on the island.
They are much less common than the pulse rifle, but I have found that I have almost always got one each time I opened up one of the special IO chests that are at these bases. The rail gun quest requires you to get a single elimination with it, which is not too hard with this powerful weapon.
The only thing that you should keep in mind is how to use it. The rail gun takes some time to charge but if you are able to survive until it is charged and have accurate aim, it should be nothing to take out an opponent or two with this great gun.
Where to Accept a Quest From a Payphone
---
Next up, we have a quest that asks you to accept a quest from a payphone location on the season 7 island. This one is super simple, but that is only if you already know where to find one of the payphone locations. There are quite a few around the island, but they are spread out in random locations.
In general, it just comes down to which location is easiest for you to visit. That said, there are some that are easier to visit than others due to their proximity to a named location. We have a few recommendations for this quest and they include the payphones near Pleasant Park on the south side, near Holly Hedges, in Slurpy Swamp, at Retail Row, and there are others as well.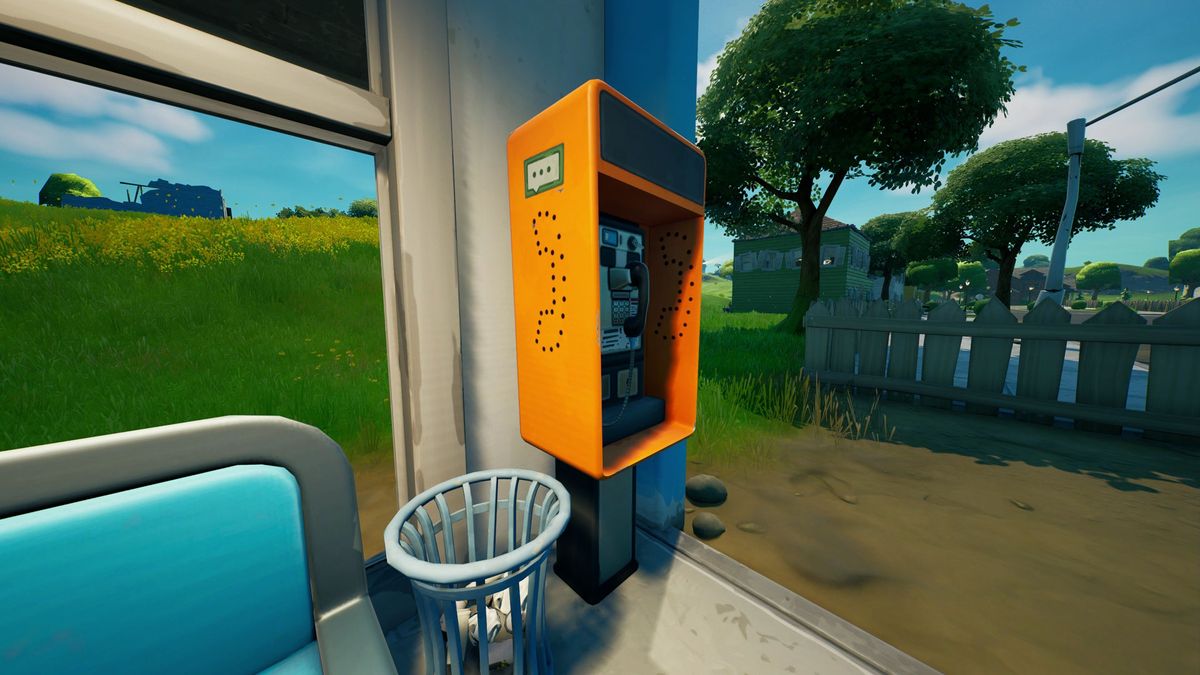 All you need to do for this quest is make sure to head to the payphone, interact with it, and take one of the quests that it offers to you. You do not even have to finish the quest (though you should for extra rewards) and you will complete this mission that is part of the first week of quests.
Following up after that one is a quest to upgrade your weapons three times at upgrade benches. You may already know these locations from past seasons in Chapter 2, but they are the places where you are able to upgrade the rarity of a weapon to a higher one.
The place I like to visit the upgrade bench is the one in the middle of Holly Hedges as this location is not too popular. What is great this season is that the upgrade benches only cost gold bars now to upgrade the weapon, so it can be even easier than ever before to do this. Just make sure to do it three times and you are good to go.
Where to Find Sunny, Abstrakt, Dreamflower, Riot, and Bushranger
---
Another new feature in season 7 is the new vending machine type that has popped up. Seemingly named the mending machine, this place is there to offer you items that will recover your health and/or shields. It is a great place to visit if you are in need of some protection.
I have found that the mending machines are typically found near some named locations and also the new IO bases. There is one, in particular, on the remote beach west of Sweaty Sands and near the IO base that is now found there.
Simply interact with the vending machine and make sure to buy one of the shield potions from it, and you are good to go for this quest.
The final quest this week is the legendary one. It is only around for a week, so players need to keep this in mind. However, the great part about the legendary quest this week is that you only have to speak with five NPCs and then you are good to go.
Those five NPCs are Sunny, Abstrakt, Dreamflower, Riot, and Bushranger. The hard part of this quest is that you need to find all five of them and just speak with them. This is going to be hard to do in one match, but it is overall something easy and quick-ish for getting a whole lot of experience.
That is where we come in with the locations of the five NPCs. You can find Sunny near the beach, hence the name, at the named location of Believer Beach that used to be known as Sweaty Sands. The second one is Abstrakt and you can find this character at Retail Row.
The third person is Dreamflower and you can find this character at the Flopper Pond landmark location that is just east or so of Holly Hedges. The fourth person is Riot and you can find this character just to the east of Misty Meadows. The fifth and final NPC that you need to talk to for this quest is Bushranger and you can find them on the northern side of the alien landmark location at the center of the island where The Spire used to be.