FIFA 22 Wins the Race Before the First Whistle: eFootball 2022 Bound to be a Catastrophe
---
Yesterday, KONAMI released the first eFootball 2022 release trailer. Let's just say the community isn't really in love with it. Even though the like/dislike ratio is still largely positive, the comment section shows the true mess that people at KONAMI made.
As the title suggests, I'm going to be sharing my eFootball 2022 opinion with you guys. It's going to be more like a rant, though, as I truly believe PES/eFootball will bring something fresh following a year of extra development.
But, as you'll come to realize in a few moments, they scored an own goal and helped FIFA 22 win this season without even breaking a sweat!
Catastrophic eFootball 2022 Release Trailer
---
Even though it all started with the "New Football Game Online Performance Test" in late June, players didn't even realize the catastrophe that was about to unfold. The open beta gameplay featured poor graphics which became a meme topic right off the bat, but players believed (or wanted to believe) it was purely because of the "Online Performance Test" in the game's name.
Little did they know the trailer would feature the same exact graphics. And while the trailer did show glimpses of the gameplay, we can't say for sure if it's going to be the same messy stuff we got in the demo.
Free to Play… But Not Really
---
My eFootball 2022 opinion saga starts with one of its two selling points – the free-to-play aspect. You've probably heard it by now; the all-new eFootball 2022 is going completely free to play. And yeah, that's what KONAMI wants players to believe.
However, the reality is (and they've confirmed this via Twitter earlier today) that the game's single-player aspects will come out as paid DLCs. Yep, Master League is not free to play, it's cemented behind a paywall. Needless to say, this is a massive slap to players who truly believed the next eFootball/PES iteration would really be truly free to play.
Well, don't get me wrong… eFootball 2022 is free to play… but not really!
Cross Platform Support as Double-Edged Sword
---
Moving on with my eFootball 2022 opinion, let's talk about the game's second-biggest selling point, cross-platform support!
Many, including me, loved the idea of finally having proper cross-platform in the football sim world. Many, including me, thought this would make EA do the same thing with their FIFA games.
Unfortunately, the way KONAMI went about implementing cross platform support is outrageous. Instead of basing the game around PC and console hardware, they put smartphone as their focal point. If the trailer is any indication on how they went about their business, everyone is basically getting a mobile version of the game.
That said, eFootball 2022 cross platform is going to be a double-edged sword for the franchise. There's just no other way around it; if they don't drastically improve the graphics and gameplay before the release, eFootball could go down before the first whistle!
Why; can the game really be that bad? Well, from the looks of its release trailer, it might really be that bad. Graphically, it's at least two generations behind FIFA. Plus, if the dumbed down open beta gameplay is here to stay, eFootball 2022 is doomed for failure.
eFootball 2022 vs FIFA 22 Comparison
Obviously, to properly finalize my eFootball 2022 opinion, we have to compare the game to the newest in FIFA series. And while FIFA 22 does have problems of its own, how does it compare to what KONAMI's abomination?
Here's a closer look at both games' pros and cons!
FIFA 22 Pros & Cons
---
Pros
---
HyperMotion
FIFA revealed its brand-new HyperMotion tech roughly two weeks ago. Machine learning AI, Xsens motion capture, a ton of new animation and gameplay alterations pack quite the punch. You have to admit, it sounds awesome. However, we don't have any insight on how the game actually plays. We'll have to wait a bit more for that. Fingers crossed it lives up to everyone's expectations.
Online Multiplayer
FIFA 22 is all about online multiplayer. The sheer competitiveness of both Ultimate Team and Online Season is miles above anything KONAMI's franchise ever had to offer. The FUT Champions, more commonly known as the Weekend League, brings forth the very best in competitive entertainment. If only EA could work on the gameplay a bit more, then we'd have the perfect mix!
Cons
---
Old Gen for PC
We already reported this last month. It's the same old story, really – PC players will have to wait another year to get their hands on the true next-gen experience. Of course, EA claims it's because the average gaming PC wouldn't be able to handle next gen, but we all know it's because of the whole "next-gen console exclusivity" thing.
Same Old, Same Old
FIFA 21's gameplay was a slight improvement over the abomination that was FIFA 20. But, there's always room for improvement. Career mode got some big upgrades too, but I doubt we'll see more of that this year. The same goes for all other game modes out there… well, all except Ultimate Team.
Money-Grabbing FUT
FIFA Ultimate Team is still going to be all about pay-to-win mechanics. EA's golden goose is there to stay, and no matter how bad the situation is, people will still play it. Why? Because it's the epitome of competitive football sim entertainment!
eFootball 2022 Pros & Cons
---
Pros
---
Cross Platform Support
The game's main selling point – cross platform support. On paper, it looks superb; everyone can play with everyone, no matter what platform they're on. In my opinion, though, it would've been better if the focus was put on either PC or next-gen consoles. Focusing around smartphone users seems like a move in the wrong direction. It's either that or the folks over at KONAMI know something we don't…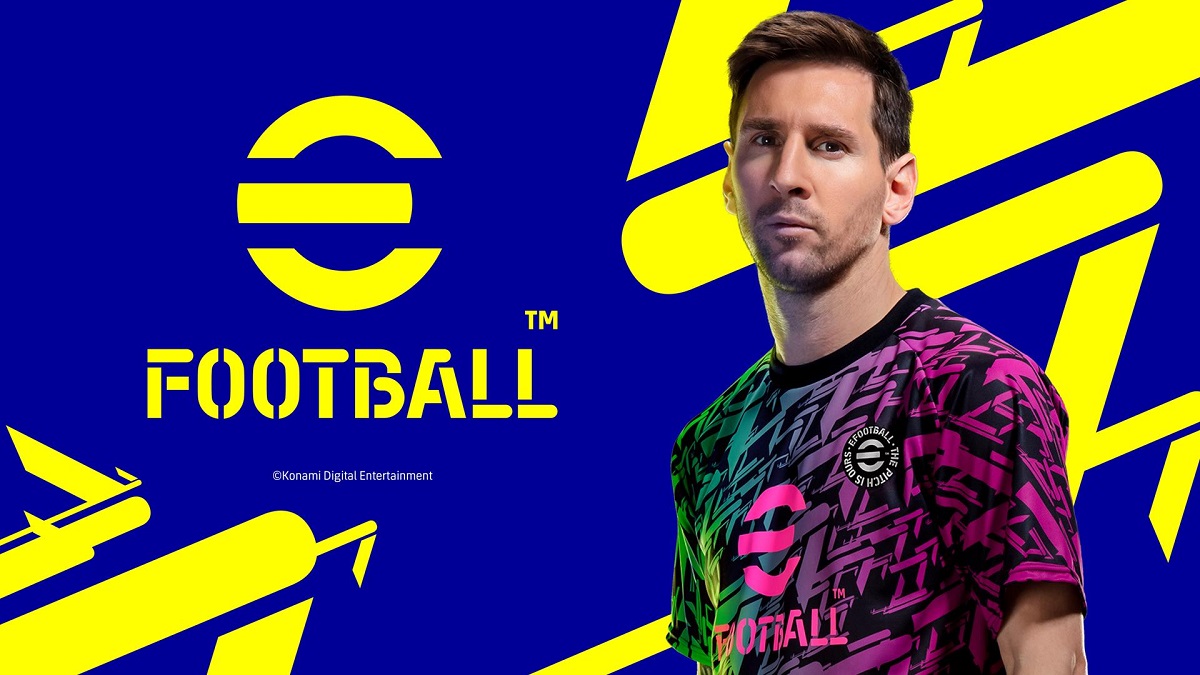 Focus on Competitive Play
Konami's roadmap includes some info on the competitive segment. With a free to play online experience for players on all platforms, it will be interesting to see if eFootball's multiplayer aspect can yield good results. It's a big if, but one that could help mitigate the negativity that's surrounding the game at the moment.
Exclusive Club Licenses
While FIFA does have the bread and butter of licensing rights, much deeper league systems and whatnot, PES still has exclusive deals with some of the world's biggest clubs. This is the only game where you can play with Juventus; though that doesn't sound like that good of a deal considering everything else is a proper mess.
Cons
---
Cross Platform Support
Yep, cross platform support is in both pros and cons. It's here because of the smartphone focus, which resulted in the following two cons as well:
Gameplay Needs Optimization
If the open beta gameplay is proper indicator of the full game, we're in for a poor experience. The movement lag is still there, the players aren't reacting to the plays as they should, and the overall impression is that it's basically a dumbed down version of the 2020 edition.
Graphically Awful
As stated earlier, the graphics are two generations behind FIFA. The textures look like they're from 2010, the crowds are made from 20ish different faces, and the pitch is absolutely awful.
Final eFootball 2022 Opinion | Is It Better than FIFA 22?
---
Nothing more to add here, really. At the moment, the game is a mess! FIFA 22 takes the big W without any doubt. Even if HyperMotion tech ends up being an overhyped bull****, this is still FIFA's year.
All I have left to say is goodbye PES, my sweet prince…