FIFA 22 Starts Soon | A Closer Look at FUT 22 Cheap Gems
---
FIFA 22 is just about to start! The all-new football simulation will officially hit the shelves on October 1st, though EA Play Pro members will start playing it a bit earlier. There's already a ton of FUT 22 content available online. Players can't wait to get their hands on the game and start building their ultimate teams.
Despite the PC version not being next-gen, PC players will still be able to get the full experience before everyone else through the EA Play Pro program. And, mind you, we're not talking about just ten hours but full experience through and through!
With everyone slapping together their first teams, our FUT 22 cheap gems ought to come in handy too! The game isn't out yet so we have no concrete prices to back our claims, but considering the overall ratings of these players, they should be relatively cheap to obtain during the first month of gameplay.
Cheap FUT 22 Gems
---
Here are fifteen exceptional FUT 2 cheap gems which should help you out across a variety of formations and league/nation systems.
 We're talking about base cards here, which shouldn't make too big of a dent in your starting budget!
Defenders
---
St. Juste
FSV Mainz's Jeremiah St. Juste has an amazing card. It's rated at just 76 overall so it should be relatively easy to obtain. It shouldn't be too expensive either, but it could be around 5-10k at the very start. How come – it's just a 76 OVR central back, right?
Well yeah, but St. Juste's card has 91 pace, 78 dribbling, 73 defense, and 74 dribbling. I know the latter isn't that important for a CB, but it' still nice to know he can get out of sticky situation with his footwork.
Gvardiol
Josko Gvardiol is a young hope of Croatian football. Even though his real-life form isn't that off the charts, his card is going to be pretty viable early on. 82 pace, 83 physique – enough said! 75 overall with such strong base stats is not to be taken for granted.
Unfortunately, the only viable connections outside of the Bundesliga are Modrić, Kovačić, and Brozović… though these cards might not be that good in terms of price/performance.
Lacroix
Wolfsburg's Lacroix had a majestic card last season. It was so easily connectable with top tier defenders and midfielders across the table, making it one of the cheapest yet strongest late-game defenders. His new card definitely falls under the FUT 22 cheap gems category with 88 pace, 80 defending, and 77 physique. He's 79, though – a Frenchman from Bundesliga! He might be expensive during the first week so watch out!
Klostermann
Klostermann can be nicely connected with either Gvardiol or Lacroix. Pick two out of these three and connect them with Mbabu – you'll be tough to beat, for sure! He's 80 OVR, though, meaning the price might be pretty high during the first week.
Mbabu
Mbabu's base card is, once again, looking pretty OP! Right backs are always difficult to find, especially good ones, and especially early on. Mbabu's 88 pace set him in front of his peers. He's good on his feet with 73 dribbling, is an imposing figure with 80 physique, and can defend pretty well. 74 defending; not great, not terrible!
Tomori
Let's move from the Bundesliga to the Italian Serie A! We have an Englishman with 82 pace, 80 defending, and 79 physique. Not too shabby, especially for early game. If you're going to be building Serie A first eleven right off the bat, Tomori is a no-brainer!
Timber
Shiver me timbers! No jokes, Timber is going to be overused in early game. This card is the epitome of FUT 22 cheap gems. If you're going to be building a team around Dutch or Eredivisie players, Timber should be on your list.
Midfielders
---
Renato Sanches
Here we have an all-around midfielder with excellent base stats. His lowest attributes are 72 defending, 74 shooting, and 77 passing. Everything else (pace, dribbling, and physique) are at 84, rounding off an extremely well-built 80OVR package.
Onyeka
If Renato Sanches is too expensive at the start, you can always give Onyeka a go! Brentford's central defensive midfielder has sick 87 pace and 81 physique. 72 dribbling and 72 defending combination will give you the ability to build from the back and wrestle off the opposition's players. I'd like to see more passing, though – 66 is just too low in my books.
Mwepu
Brighton's Mwepu is a common gold player with amazing stats. A central midfielder with all stats over 70 means buinsess! His top stats are 82 pace and 79 physique. Onyeka and Mwepu could be the fiery central midfield tandem during the first week of FIFA 22.
Camavinga
Want to build a La Liga squad right off the bat? Or, perhaps you're interested in a French roster, perhaps even a hybrid… Camavinga, at least early on, will be on of your key players. Even though he can't shoot, he's going to be a real menace for the opposing players. He's well-rounded, can easily be connected with lots of options, and should be dirt cheap right away.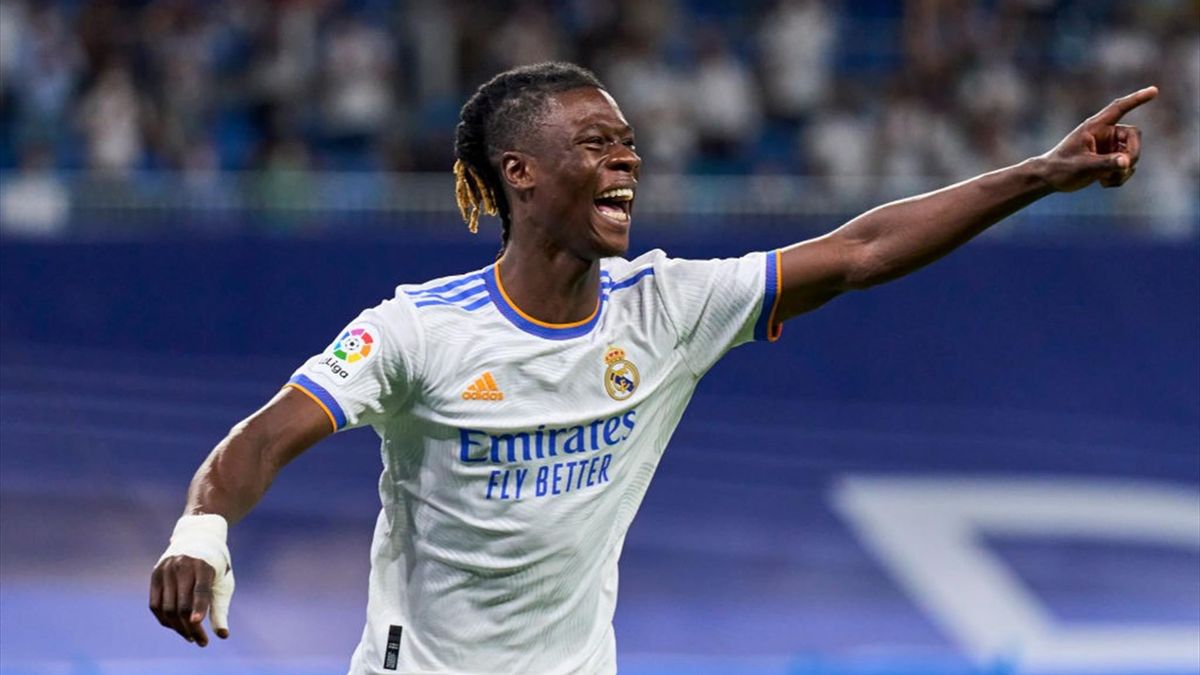 Gravenberch
Ajax's central midfielder Gravenberch should be a fine early game midfielder. He's Dutch, though, meaning you have very limited connectivity options. But, as a super sub, he'll do you a world of good. Price-wise, he's 78 OVR and plays in the Dutch Eredivisie, meaning dirt cheap price tag is almost guaranteed!
Attackers
---
Armstrong
Southampton's Adam Armstrong has 90 pace, 77 shooting, 76 dribbling, and 71 physique. Sure, the latter isn't exactly perfect, but it's viable… especially for a 76 overall card. He's going to be expensive early on, though, not just because he's from the Premier League but because he's from England too.
Inaki Williams
Inaki Williams was a beast in FIFA 21. I remember using him heavily right off the bat, and then playing him as a supersub right up until Christmas. I just loved his card. Luckily, we have basically the same card here again!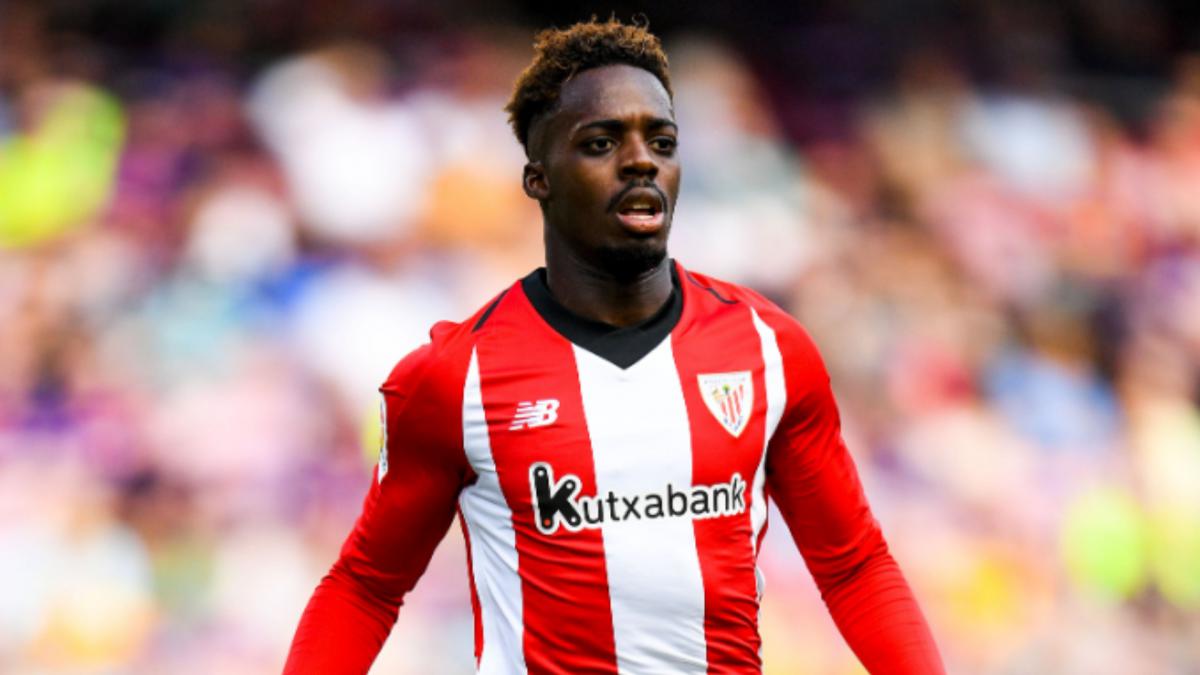 He's got 94 pace, 81 physique, and 79 shooting. His passing and dribbling aren't to be taken for granted either. All in all, if you need someone who can consistently put the ball behind the opponent's goalie, Inaki is the man!
Antonio
Last but not least, West Ham's Antonio! The man has been making waves in the Premier League this season, scoring four goals in as many matches, and looking absolutely terrifying. He's strong on the ball, he's fast, he can dribble, and he can finish! All of his stats (except defending) are above 73, with pace and physique being at 83. Not bad for a cheap FIFA 22 gem with just 79 overall rating!
What do you guys think about our FIFA 22 cheap gems? Are you going to use some of these players? Perhaps you have other cheap gems on your mind? Tell us more in the comments section down below!