Dignitas 2021 LCS Line-up Finalized With Neo at ADC
---
No one's expecting much from Dignitas coming into the 2021 LCS season. There's just no other way to put it, although that's far from a bad thing. No one's singing their praises, but they're not the laughing stock of the region either. Their most recent season was, for all intents and purposes, quite underwhelming. Now sure, they had a couple of flashes of brilliance, but they were too few in number to actually warrant any kind of hype or momentum. They had a fair bit of potential but the grunt of it was never actually realized. By the end of the season, they were pretty much a bottom-tier dweller with a puncher's chance.
Nothing more, nothing less.
Fortunately, they weren't the worst team in North America. That's not exactly a huge positive but at least it provided some kind of solace in an otherwise dreadful season. The bar for 2021, therefore, has been set low. Still, amidst all the high profile signings and historic deals, it's fair to say that Dignitas failed to make any commendable moves throughout the off-season. The roster they ended up with is by no means abysmal, but it does leave a lot to be desired. And we're really putting it mildly here. There's just nothing to really get excited about.
But before we delve any deeper into their odds of finding success (and why they're basically non-existent), let's first go over the starting line-up!
Dignitas 2021 LCS Line-up
---
Top: Aaron "FakeGod" Lee
Jungle: Joshua "Dardoch" Hartnett
Mid: Max "Soligo" Soong
ADC: Toàn "Neo" Trần (promoted from Dignitas Academy)
Support: Zaqueri "Aphromoo" Black
A line-up with two seasoned veterans and three Academy players is definitely a good ratio. Unfortunately, this particular mix isn't exactly hype-inducing. FakeGod and Solido already have LCS experience (so we know for a fact they won't bring the house down), whereas Neo didn't impress all that much in Academy either. They're not bad players by any means but — based on empirical evidence — it's hard to predict any kind of success for this peculiar Dignitas bunch. They'll face an uphill battle from the moment they step foot on stage to compete, and we're talking about a battle they simply won't be able to win.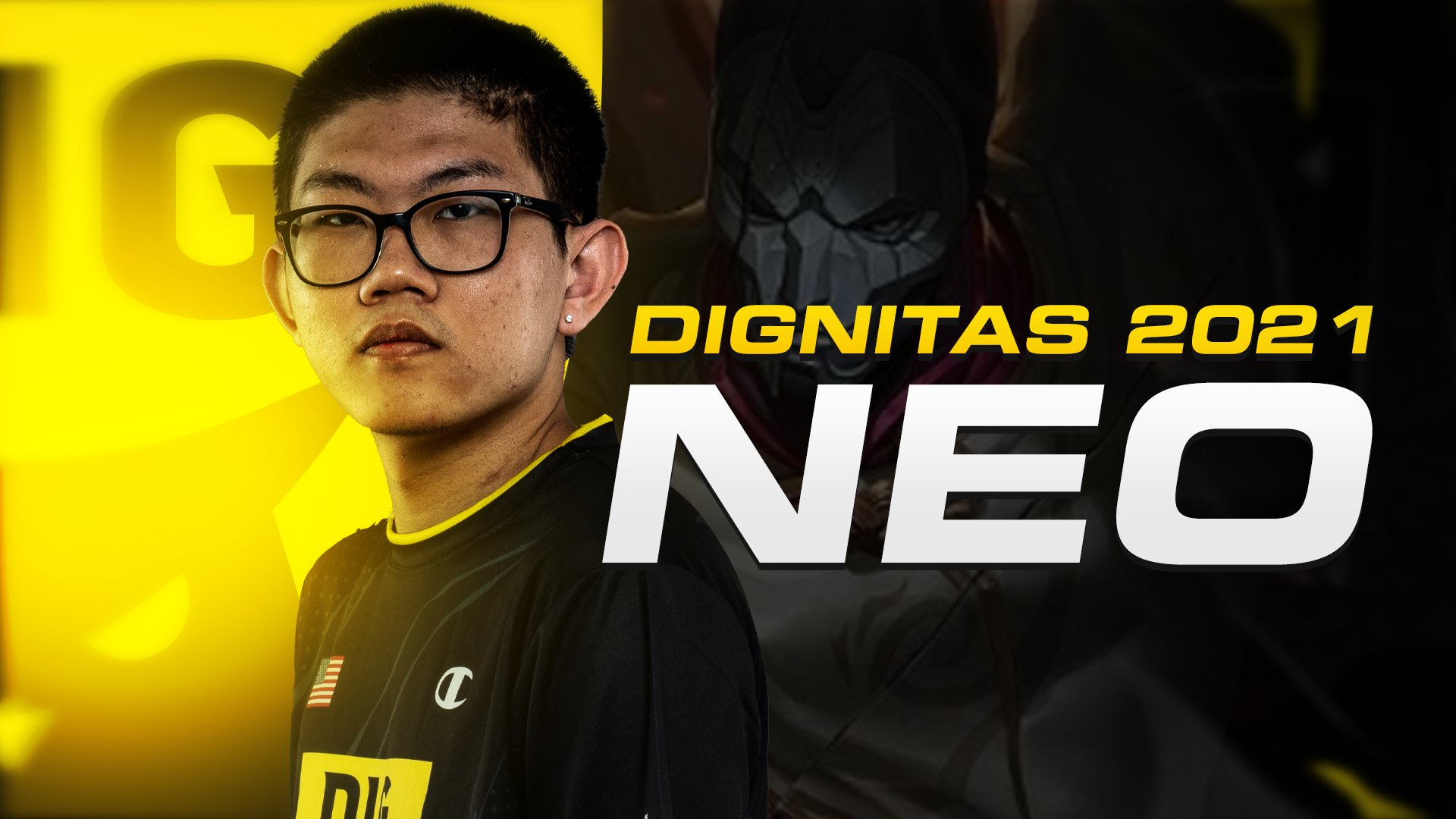 Dardoch and Aphromoo are definitely a great foundation for this team, but the region as a whole upgraded quite a lot during the off-season. Well, a good chunk of it, at least. There's only so much these two veterans will be able to do against the likes of Cloud9, Team Liquid, 100 Thieves, and many other permanent partners who will field infinitely more capable line-ups come 2021. For Dignitas, there's no simply no saving grace. Had they opted for Cody Sun instead of Neo, maybe they'd stand a better chance. Colin "Solo" Earnest would've also been a great pick-up, especially after an incredibly successful stint with FlyQuest. The fact that Dignitas is giving these rookie a shot at LCS play is truly commendable, but it won't result in any kind of success in 2021.
Dignitas won't be dead last (that's a "privilege" probably reserved for the Golden Guardians), but don't expect them to climb any higher than ninth or eighth place. It's not that they're bad per se — they're just not as good as most of their peers.