Call of Duty Vanguard Beta Preview: Solid Gameplay and Maps, Terrible Performance
---
The Call of Duty Vanguard beta preview is here and it includes the first true opportunity to see how the online multiplayer will work for the game outside of the Champion Hill game mode. We've spent a few hours with the game thus far and have established our impressions for how it plays.
Call of Duty Vanguard Beta Preview Is Here
---
The Call of Duty Vanguard beta preview is here and it includes a slice of the online multiplayer segment of the World War II-themed game, ahead of its launch just under two months from now. As with most Call of Duty games, players get the chance to see how the game will shake out in terms of gameplay, customization, maps, and weapons. This beta test follows up after the, technically, first testing phase that some players were able to enjoy last month with the alpha test. The Call of Duty Vanguard alpha test was the first time in the world that players could publicly have the chance to see how the new World War II plays.
However, given that it was an alpha experience only available on PS5, it was highly limited in terms of content. There was only the single Champion Hill game mode available for players to check out, with no traditional modes like Team Deathmatch, Domination, or Search & Destroy available there. As such, I felt in my alpha preview that it did not quite give enough of a glance of how Vanguard will be. This is especially true since it was more focused on a Gunfight-like experience and one that I was not a huge fan of, despite generally liking what I experienced from the guns.
Fortunately, the Call of Duty Vanguard beta preview is now here and it includes much more than just the Champion Hill game mode. This wider selection includes the ability to see more of a helpful slice of what Vanguard will actually be like when it launches in early November.
How the Beta Weekends Work
---
How the Call of Duty Vanguard beta preview works is that players are able to possibly join in and play some of the maps and game modes across two different beta weekends. At the time of writing this, we are still in the midst of the first beta weekend, set for Friday, September 10, through Sunday, September 12. During this first beta weekend, it is the most exclusive one in which only one of the three main platforms can check it out, and that is PlayStation. Both PS4 and PS5 users are able to enjoy this new beta experience right now during the first weekend, but it is even more limited than just that.
Not every PlayStation user is able to jump into the beta; only those who have pre-ordered the game or got their hands on one of the beta codes that some influencers and pro players are giving out. Fortunately, this does not mean that you will not be able to play the beta if you have not pre-ordered.That is where the second beta weekend comes into play. Starting Thursday, September 16, and going through Sunday, September 19, this four-day weekend of beta will feature even more players being able to jump in and see what Call of Duty Vanguard is all about.
Starting on Thursday, players on PC and Xbox will finally get the chance to check out the new beta experience and see how the game plays for the first time ever. However, this is going to be limited on the first two days of the beta weekend to only those on Xbox and PC who have pre-ordered or have a beta code. However, if you are on PlayStation, including both PS4 and PS5, the entire four days will be available to everyone there, including those who have not pre-ordered yet. If you are on Xbox and PC, and do not want to pre-order yet without playing first, you will have to wait a little bit longer.
The final two days of the second beta weekend will be the long-awaited, truly open beta weekend with everyone on all of the available platforms having the chance to try Vanguard out without having to spend a penny on it.
What Is Included in the Beta
---
When it comes to the Call of Duty Vanguard beta preview, as previously mentioned, there is only so much content that is actually available in these two weekends. There are some maps and likely game modes, too, that are being saved for the full release of the title.As a small slice of the bigger picture, the Call of Duty Vanguard beta preview includes only four maps in total; eight if you include the Champion Hill ones that are also in the game. When it comes to Champion Hill, it is basically a special Gunfight Tournament mode with four different maps and numerous teams competing in the same event.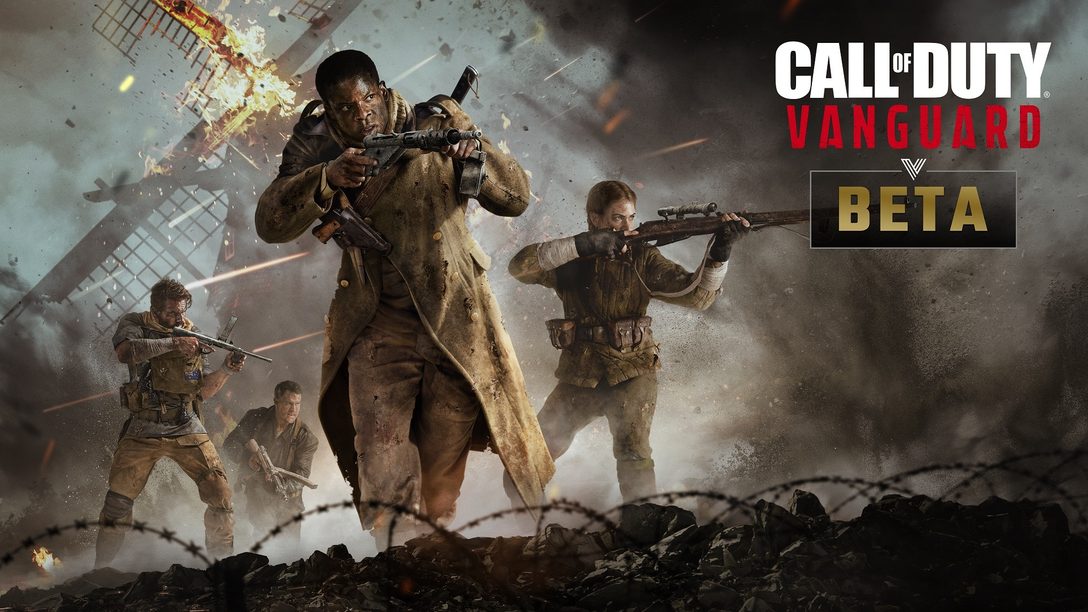 If you want to know more about Champion Hill, be sure to read my full alpha test impressions from last month where I already dived really deep into it. There is not too much that has changed in the beta test and I still feel the same about it; it's interesting and unique, but not my game mode. Outside of Champion Hill and its maps, there are four multiplayer maps available, though the fourth one, Eagle's Nest, is actually only going to be available during the second beta weekend. As such, be sure to check out our impressions of that currently unknown location then.
As for the three other three, they are Gavatu, Hotel Royal, and Red Star. The game modes that are available are the new Patrol mode, Team Deathmatch, Kill Confirmed, and Domination. Here's what I think about all of these game modes, maps, and the general gameplay and weapons in Vanguard thus far.
Beta Impressions: Solid Gameplay and Weapons
---
Starting out with the most important part of the Call of Duty Vanguard beta preview, we have the gameplay and weapons. The Champion Hill alpha was not a good test of the gameplay and weapons, due to it requiring different playstyles in order to succeed. With the multiplayer beta, I was able to find that Vanguard has pretty solid gameplay and weapons overall, making it much more interesting for me, personally, than WWII was in 2017. Built on the Modern Warfare engine, it does feel a lot like that 2019 game as well as Warzone, which could be a good or bad thing depending on the player.
For me, I'm not a fan of the tactical sprint system and probably never will be, but looking past that, I don't dislike the Vanguard gameplay. I do prefer the more streamlined, fast-paced nature of Cold War and the other Treyarch games, but Vanguard is acceptable in movement and gameplay feel. Where Vanguard really shines in the gameplay is with the weapons that it has. The different weapon categories are each as vastly different as you would expect, but the individual weapons within each group are also unique in a very welcome way.
Within the assault rifles section, for instance, you have the STG, which is your standard all-around balanced rifle. But then you also have a burst that feels wonderfully different and the Bar, which is my favorite weapon in the game thus far. As a single fire, semi-auto rifle, it feels more like a true tactical rifle, which is great since there is only one actual marksman rifle available in the beta. The same goes for the SMGs and sniper rifles, with each of the entries in those small categories filling an important hole in the weapon roster.
I enjoyed my time with the weapons in Vanguard, especially the Bar that is just extraordinary, and I look forward to using it more in the future. And this is coming from someone who never really opts for the more slower-paced, tactical rifle-like option.
Maps Are Mostly Solid
---
Next up are the maps that are available in Vanguard. Again, if you want to know about the Champion Hill maps, be sure to check out my alpha preview. Of the three maps that are available in the first beta weekend, I would say that they are mostly solid, with two of them really standing out. Gavatu and Red Star are my favorites, for sure, but I love that Sledgehammer made sure to show off three distinct locations that are vastly different. You have the beautiful, colorful island of Gavatu that is filled with fauna contrasting with the white snow in the middle of an urban city with Red Star.
And then there is Hotel Royal, set atop a large hotel building with its unique rooftop structure and strange but interesting take on three lanes for a map. Overall, they are so different that it gives me hope that the rest of the new multiplayer maps will also be just as intriguing. Red Star is my favorite of the three by far, with the stunning snowy atmosphere in the peaceful city looking picturesque, if not for the numerous soldiers running around blasting each other. What I like about Red Star is that it has a unique design that is intricate and complex.
There are multiple buildings that you can hide in, plenty of vantage points for snipers, and some darker corridors for sneak attacks and surprises as well. It is quite varied in architecture, making it a larger-sized map that I really enjoyed and wanted to keep coming back to. For the next map, Gavatu, this one is on the opposite end of the spectrum as an island in the middle of the Pacific. It is tropical, colorful, and offering a welcome change of pace from the war-torn locations of World War II that we typically associate with that time.
It is a beautiful destination with beach fronts to fight across, a couple of buildings for snipers to enjoy, and even an entire warship that has crashed upon the island. It does not feel as big as Red Star, but somewhat close in size, and with enough variation to the small island to make it a welcome addition. Lastly, there is Hotel Royal, which I did not hate at all, but it was definitely my least favorite of the three. It is quite different from the usual three-lane structure since the middle lane is the inside of the hotel, which has its own individual lanes of combat, and the other two are outside on the roof.
Being that it is constantly taking place at night, this lets Hotel Royal have the darker atmosphere on the outer lanes with the bright and cheery hotel in the middle. What I don't like about Hotel Royal is the overall size of it. I would put it in the small-to-medium range, which is not great since I was having matches with 20 players in total in it. It was very difficult to enjoy the game modes when there is a player around every single corner of the map. Furthermore, Domination does not feel that well-built for the mode. The central location is so exposed that it becomes very difficult to hold, making it not very competitive-friendly. In my Domination matches, the spot would just continuously be in limbo with one team capturing it, the other one taking it back, and so on and so forth for the whole match.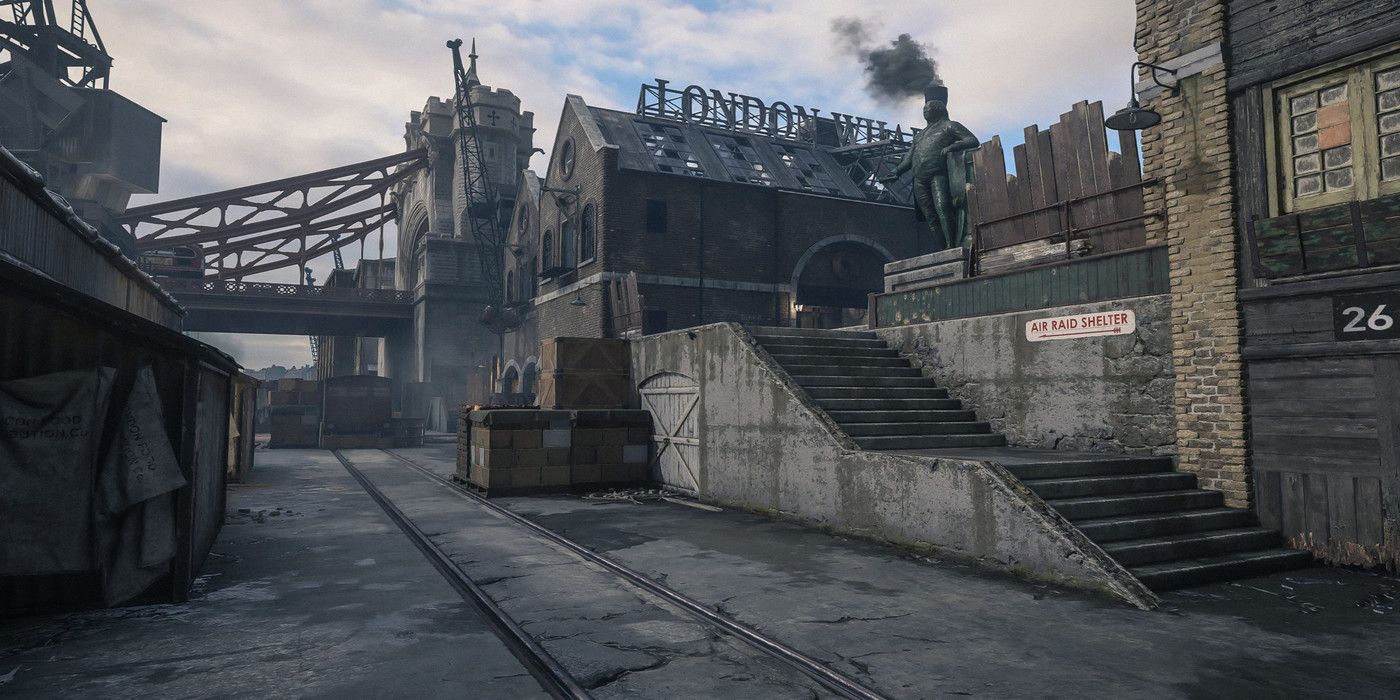 On the other hand, I vastly preferred the new Patrol game mode on this map. I think I prefer traditional Hardpoint, which I hope is still in this game, but I think that Hotel Royal sells Patrol better than the other maps. It does feel like they were made for each other. How Patrol works is that it is like Hardpoint with one point for teams to fight over and earn points for standing in. However, the catch is that instead of having points switch every minute or so, the Patrol point will constantly be moving slowly around the entire map.
You need to be quick on your feet to not only capture it, but move along with it, and defend from the enemies at the same time. It's very different and I'm not a fan generally, but it feels fun on Hotel Royal. The path it takes actually makes best use of what makes this rooftop destination fun while giving plenty of cover spots along the way.Together, I think that Hotel Royal and Patrol are perfect, but apart, I think that I'm not a fan of either one on its own. Be sure to check back for my thoughts on the fourth map in the beta, Eagle's Nest, next weekend when it comes out.
Absolutely Terrible Performance
---
Now it is time for the worst part of my Call of Duty Vanguard beta preview: the performance of the experience. When it comes to beta tests, they are not usually representative of the final game, especially when it comes to connection issues, lag, frame rate problems, and so on. As such, it is easy to walk away and kind of give the game the benefit of the doubt when it comes to the performance. However, my time with Vanguard was riddled with nothing but problems across the board, even more so than I am used to with beta tests.
To make matters worse, this was only playing with fellow PlayStation users (I was playing on PS5), which is the same as the alpha test, however, that test ran way better than this one. For starters, my very first match was going well until the game literally froze every person while I could run around still until I was kicked from the lobby. Or the frequent lag that was almost constant, especially in the larger-scale modes with more players. I would end up trying to shoot someone and then the game would freeze for a second and skip ahead to me respawning someone else on the map after getting killed without any idea of what happened.
To make matters worse, the spawns are absolutely horrid in the beta and need to be changed as soon as possible. I could not tell you the amount of times that I spawned directly on top of two enemies without warning or vice versa, making no sense at all. It is unfortunate since the game does look beautiful and run well, when it works, which was, sadly, not very often at all. I want to give the game the benefit of the doubt, but given that the alpha played much better, it does have me slightly concerned for the launch. At the very least, do not expect the beta test to run well when you jump in because the added platforms and cross-play may not help.