Biggest 2020 LEC Off-Season Losers
---
The 2020 LEC off-season is officially behind us and, as always, it doesn't take a genius to discern which teams came out as winners and which as losers. Now, calling someone a loser never feels good, unless you're a toxic individual who's trying to vent online. We all know that these teams and players try their hardest to leave a mark, and sometimes things just don't work out. Still, not everyone can emerge from the off-season as a winner — that's just the nature of the game. Some players downgrade team-wise, whereas others ascend the ranks, so to speak; some orgs invest extravagant, obscene sums of money whereas others opt for cost-cutting measures.
In this case, we'll focus solely on the latter — on the teams and players who will be entering 2021 with less hype and momentum than we expected. We'll also cover a couple of great players who won't be making an appearance come Spring Split due to sheer misfortune.
So, now that our criteria has been set, let's begin!
Astralis (formerly known as Origen)
---
A list of the biggest 2020 LEC off-season losers simply wouldn't be complete without Astralis. For an organization that's so well-known for its dominance, Astralis (formerly Origen) failed to impress when it comes to competitive League. Heck, maybe that's even an understatement. On the one hand, it wasn't for a lack of trying. After all, they really did sign some of the best and brightest players they could find. On the other, they failed to set their (undeniably talented) players up for success. We still can't pinpoint who deserves the grunt of the blame, but that's less important at this point in time — it's all water under the bridge now.
As the 2020 season progressed, it became evident that Astralis would need to rebuild from the ground up if they ever intended on leaving a mark in the LEC. We're talking about an immense undertaking, but an essential one nonetheless. And, sure enough, they did — albeit in an entirely shocking direction. Simply put, the line-up Astralis will field come 2021 is bafflingly mediocre, to put it mildly. It's wholly underwhelming and underpowered when compared to basically any other LEC team. There's really nothing to compliment or praise. The fact that this is Astralis we're talking about (a brand synonymous with absolute dominance) makes this all the more baffling.
Realistically speaking, this is the worst team in the region. By far. Astralis went from having Barney "Alphari" Morris and Elias "Upset" Lipp to fielding a group of ragtag LEC rejects and veterans who are (way) past their prime. Hardly enticing. And sure, they'll try their hardest but it just won't be enough.
Once a gatekeeper, always a gatekeeper.
Oskar "Vander" Bogdan
---
Seeing Vander on any kind of 2020 LEC off-season losers list is perplexing beyond measure. After all, he's had an incredibly stellar season with Rogue and was, according to many, one of the driving forces behind their historic success. But for reasons that still elude us, Rogue decided to sell his contract to Misfits Gaming and promote their Academy support in the process. As a result, Vander can definitely be deemed a loser by the mere fact that he's forced to downgrade despite performing incredibly well.
It's a move that makes no sense whatsoever, especially given Vander's shotcalling ability and veteran presence. Then again, it's not like Adrian "Trymbi" Trybus is bad by any means, even though he pales in comparison experience-wise.
On the one hand, Vander will still compete in the LEC, despite an impressive influx of rookie talent. That, in itself, is quite a positive thing. On the other hand, he's a seasoned veteran and has empowered Rogue in a multitude of ways. Seeing him downgrade is not a sight anyone expected. For that reason and that reason alone it's impossible to paint him as anything other than a "loser." And, frankly, none of it is his fault. He was dealt a bad hand and he's taking it on the chin. Commendable, for sure, but it's a bitter pill to swallow regardless.
Hopefully he'll wreck house come 2021 and once again sign for a top-tier team.
Tim "Nemesis" Lipovšek
---
The story of Nemesis is one of unrealistic expectations and unjustified pressure. Is he the perfect player? Of course not. Is he as good as Rasmus "Caps" Winther? Not quite, although he did come close on a couple of occasions. For all intents and purposes, Nemesis is a great mid laner. He wasn't, however, the kind of player Fnatic needed. It was a stylistic mismatch from the very start and everyone with two eyes and a bit of game knowledge knew as much. Both parties tried their hardest to make things work but to no avail.
The biggest problem here, however, is the fact that professional players often fall prey to false community narratives and skewed perceptions. Nemesis is just one of many whose career suffered as a result. Of course, he deserves a part of the blame too, but not seeing him in the LEC next year is definitely a twist no one saw coming. He would've been a great pick-up for any mid-tier gatekeeper (or bottom-tier dweller, for that matter), including Vitality, Misfits, Excel, SK Gaming, and Astralis. He might not be a Top 3 mid laner in the region but is still more than worthy of a starting spot.
Juš "Crownshot" Marušič
---
Unlike Nemesis, Crownshot isn't a victim of skewed community perception but rather of sheer bad luck. While we will never really find out the nitty-gritty when it comes to roster moves in the 2020 LEC off-season and potential signings, it's obvious that Crownshot tried his best to find a suitable team and just came up one of the off-seasons biggest losers. He was given the option to re-sign with SK Gaming back in October but rightfully decided to test the waters and see what he's worth. In the end, though, all of the teams he was talking to eventually decided to sign someone else which meant Crownshot was left without a team to call home.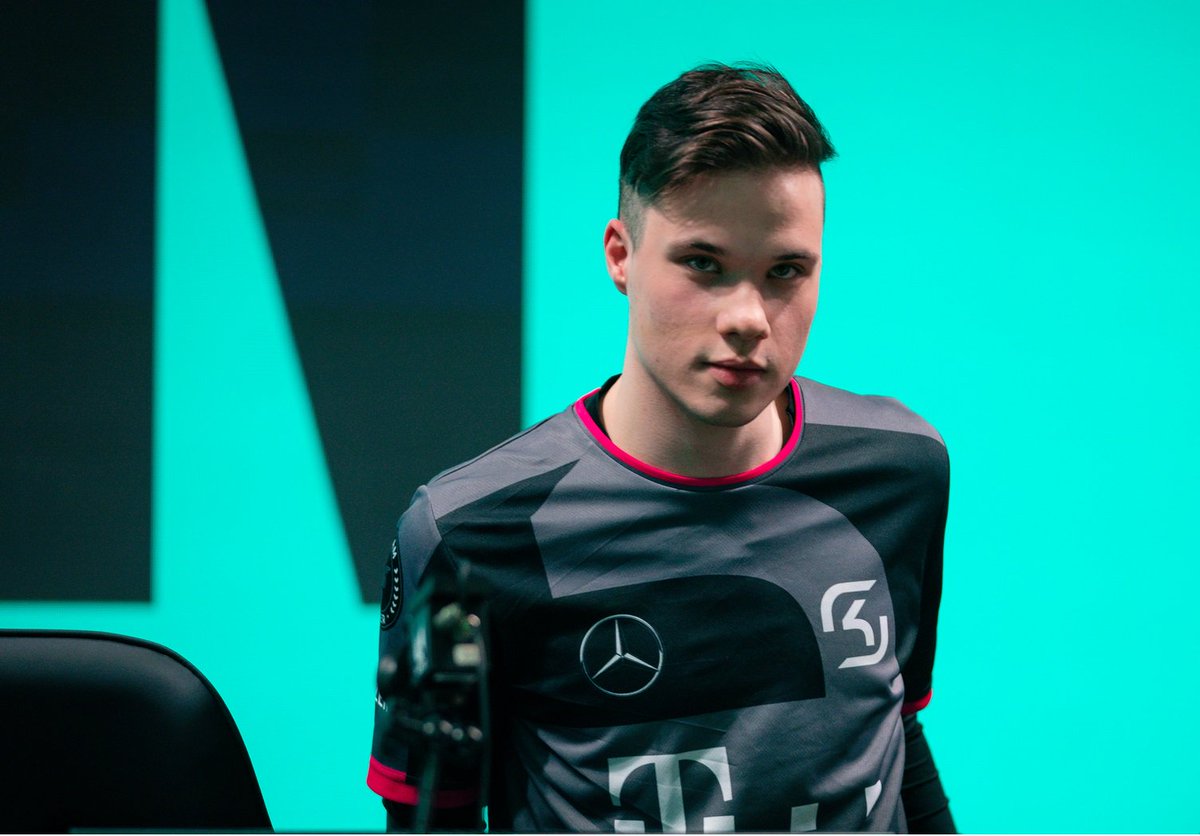 And now we find ourselves in a situation where one of the better AD carries in the region will no longer compete on the LEC stage. Confusing, to say the least. Crownshot's desire to test free agency makes all the sense in the world. He's been with SK Gaming for two whole years and is more than worthy of being picked up by a top-tier organization (i.e. a contender). The problem, however, is that the most prominent organizations already have well-performing marksmen. Crownshot gambled, and he lost — big time. Fortunately, if he takes this unexpected twist in stride and continues grinding solo queue, there isn't a doubt in anyone's mind that he'll get a respectable offer sooner rather than later.
Misfits Gaming
---
Finally, to close things out, we have Misfits Gaming. If we stand aside for a bit and observe this organization and its peculiar history in the LEC, it's impossible not to be blown away by the sheer amount of volatility that's present. They were once a top-tier challenger, they represented Europe at the World Championship stage, they nearly took down SKT T1 in one of the most exciting Best of 5s you'll ever see, they were a bottom-tier dweller, they had a super team that was ultimately anything but super, and now they're something between a solid dark horse and an underwhelming mid-tier gatekeeper.
There's very little rhyme or reason to the way Misfits do things. Sometimes they find great success, other times they fail beyond measure. It's a coin flip, really. Right now, however, they're trying to once again reach contender status albeit through the most prudent of means. The only good change they've made coming into 2021 is the acquisition of LEC veteran support Vander. He's the perfect companion to Kasper "Kobbe" Kobberup and will no doubt empower Misfits in all the right ways.
Unfortunately, they've downgraded in the mid lane and their top laner — at best — is nothing more than a sidegrade. There's this fascinating trend in the LEC that's becoming more and more apparent as time goes on. Because there's a well-functioning T2 scene, most orgs are trying their hardest to bring in new talent and potentially "score" another Matyáš "Carzzy" Orság or Norman "Kaiser" Kaiser. There are two key problems, however: most teams have outdated scouting methods, and they're often incapable of creating the kind of environment that's necessary for developing young talent. This means that, even if they do end up singing a potentially great player, they won't be able to provide him with the right guidance.
In other words, signing promising rookies doesn't mean much if you can't nurture their talents and harness their inherent potential. And, frankly, most orgs lack the nuance to pull off such a thing. Why Misfits would part ways with Fabian "Febiven" Diepstraten is anyone's guess at this point. Now sure, he's not as good as he was back in his heyday, but he's still more than capable of trading blows with the best mid laners in the league. With Misfits, it's always one step forward, two steps back, and then numerous steps to the side. You never really know what's coming, but a disappointment or two is always around the corner — that's pretty much a given.
They're hoping to find a diamond in the rough (much like SK Gaming, Astralis, and Excel), but the odds are heavily stacked against them.