Best Copyright Free Music for Streaming Twitch in 2021
---
Twitch is the platform that most video game players want to be on if they are live-streaming for their fans. Sure, there are other alternatives like Facebook and YouTube for streaming but Twitch is the king of it. To help you out with any of those platforms, we have come up with the best copyright free music streaming Twitch services.
Copyrights Are One of the Biggest Problems for Twitch Streamers
---
You see, whether you are a brand new streamer looking to break into the business or a veteran who has been around for a long time, copyright issues are by far one of the most prevalent and frustrating issues that you can, and likely will, run into while being a Twitch streamer.
Copyrights are protected properties that someone has ownership over. It could be the game that you are playing, a song that plays in the background, a video that you watch with your fans in the middle of a stream, a picture that you show from an artist, and so on.
There are so many different types of copyrighted items that can come into play with a Twitch stream and they are like a minefield that you have to navigate and avoid. If you don't properly do so, you are liable for the infamous DMCA takedown.
The gist of these situations is that you have essentially crossed the line with someone's property and they have requested a takedown on your video or for it to be demonetized. In either situation, this means that you will likely not be making any money off of that particular video or stream.
This is a problem as you probably pour hours upon hours of time and effort into making the content that you and your fans love. As such, you deserve to be paid and recognized for that. But to do so, you need to make sure that you are using copyright free music streaming Twitch services.
Best Copyright Free Music Streaming Twitch Services 2021
---
To help you with this endeavor, we have compiled the list of the best copyright free music streaming Twitch services that we have found around the internet. There are plenty more beyond just these but we like each and every single one of these for one reason or another.
For some, it could be the fact that they are able to give you complete access to a massive library of songs and tracks that you are able to use as you create your videos and livestream. Or, maybe their payment plan is something that is really noteworthy and affordable for every type of streamer.
Regardless of the reason behind our selection of these best copyright free music streaming Twitch services, these are the ones that you should know about if you want to avoid a DMCA takedown or demonetization. They will go a long way towards helping you stay in the business and do what you love.
One thing that you should know about these copyright free music streaming Twitch services is that they will likely cost you money. It could be per month or per song but these will cost you money in the end. However, they are a small price to pay for the peace of mind that you can use them to liven up your videos and streams without the possibility of losing out on income. Let's take a look.
Epidemic Sound
---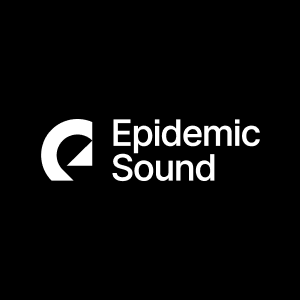 First up in our list of the best copyright free music streaming Twitch services is Epidemic Sound. This is one of our absolute favorite services that you can use for your streams and it isn't because of the name that is ironically relevant to what is going on in the world currently.
Instead, Epidemic Sound is notable for a few different reasons. For one, there is the massive selection of music that you can find when you use this service. With more than 30,000 royalty-free tracks available across a multitude of genres that grows every single week, it is likely that you will find something useful for you.
Another great thing about this service is how widespread it is, not just helping out Twitch users but also being available for YouTube, Instagram, and other apps that someone might create videos for. We also like the interface that you can use to select the tracks that you want.
One of the other unique features of Epidemic Sound is that you are able to take certain clips from songs as well if you'd like. This allows you to use a certain segment that you really like a la TikTok style or even for a certain notification sound that you want to play when certain things happen on stream.
There is a monthly plan for Epidemic Sound given its premium service so you would have to pay monthly to keep everything clean and in line with copyrights but there is a 30-day free trial that you can check out to make sure that this service will work for you.
Monstercat
---
Another fan favorite of ours is Monstercat, which is one of the most affordable music streaming services that you can use for Twitch. This one, in particular, is noteworthy for a couple of its own unique features. It is rather cheap for streamers at only $5 a month for its songs.
However, if you are someone who is not going to monetize your channel for one reason or another, you don't have to pay anything at all to use this music and not worry about a takedown or worse. Better yet, there is a massive benefit for those of you who are just starting out.
If you are a new Twitch streamer and want to get better, signing up for Monstercat will allow you to automatically get the Twitch Affiliate status. This isn't a massive shift but it does allow you to start making money on Twitch and work your way to, hopefully, reaching Partner status down the road if you want.
Jingle Punks
---
Streamlabs is a popular service that you have likely heard of if you're a streamer. They are useful for anyone who is looking to get into the business for whatever reason and one of their most important features is the Jingle Punks Music service.
If you are a Streamlabs Prime member for this monthly plan, you will automatically have access to the Jingle Punks platform. Through here, you will have a whopping more than 100,000 tracks available to you at no extra cost beyond the standard Prime subscription.
Since this is coming from Streamlabs who knows what streamers want and need, it is built with you in mind. There are nifty little features and options included in the music to help you make your stream better and more professional-sounding.
Pretzel Rocks
---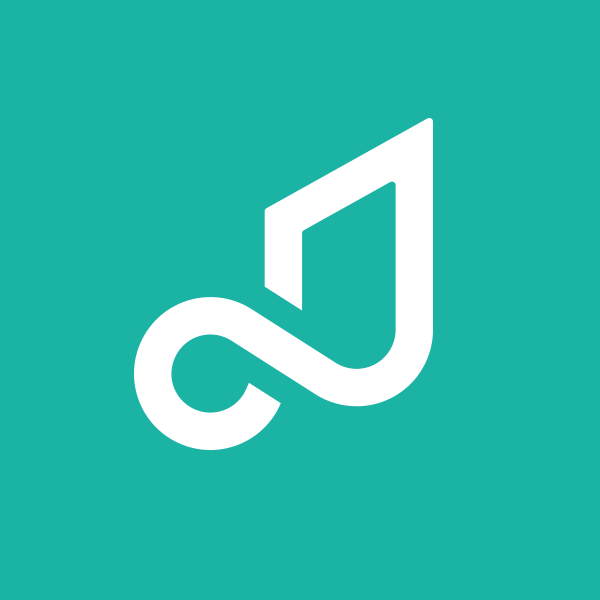 Pretzel Rocks is very similar to Monstercat in that you will only have to pay $4.99 a month just to enjoy the royalty-free music that is available through this service. It is one of the cheaper options for your copyright free music services and will likely get the job done for you.
Otherwise, you can use the music for free if you don't want to pay the monthly plan. However, doing so will require you to give credit in the chat whenever you are using their music. The main reason that we like Pretzel Rocks, though, is how it really appreciates the creators of its music.
Pretzel Rocks is open and honest in that it gives 70% of the monthly subscription money directly to the composers who created the songs. This ensures that you know how your money is being used and that Pretzel Rocks isn't the only one mainly benefiting from the subscription.
Incompetech
---
Incompetech is another service that you can use that works slightly differently from the others that we have mentioned. With a solid selection of music available, you are able to stream or download the tracks of your liking.
There is a free option for Incompetech where streamers are able to use the tracks freely without spending extra money so long as the attribution is given accordingly to the service, like with Pretzel Rocks' free version. But there is also a paid option that is worth mentioning.
If you don't want to worry about giving credit and all that, the paid option for Incompetech is unlike most of the other services on here. Instead of a single monthly subscription, you can pay a one-time fee for each song that you would like to use.
It is $20 per track that you have to pay, which is a fair amount, but you will never have to pay to use that particular track ever again. So, if there are several songs that you like and they are all that you need, hand over the cash and you won't have to worry about a recurring subscription plan every month, potentially saving you money in the long-run.
SoundStripe
---
And last but not least, there is SoundStripe. It is one of the most premium services that you can use for copyright free music and it certainly shows in its payment. There are two main plans that you can use for this service and they are both hefty when compared to most of the other platforms on this list.
The base plan that you can pay is around $11.25 a month and it includes all of the music that is available on the service. With this alone, you are already paying more than double the price of several of the other services that we have already mentioned.
Like I said, though, you really are paying for a premium service that comes with a lot of tracks available to you. But there is an even more expensive plan that you can pay at $21 a month where you will get an additional 30,000 sound effects, not songs, that you can use in your streams.
SoundStripe is good for those who want a large selection of high-quality music to use as well as sound effects to boost your stream's professionalism. Sound effects are great for dinging when a new subscriber appears or someone resubscribes, follows you, gifts a sub, and so on. As such, it can be appealing to streamers who have a decent budget for music.
PSA: Be Careful With In-Game Music
---
While those are the services that you can use for Twitch and other platforms, there is something that we would like to remind content creators of and that is video game music. A lot of times, it is really easy to avoid copyrighted music in your livestreams.
Do the usual steps of avoiding songs that you know you'll be taken down and you're good to go. However, what trips up a lot of streamers and results in their videos being taken down is in-game music. Games like Fortnite, Grand Theft Auto V, sports games, and so on have music in them that weren't composed by the game's composers.
They are using licensed music that you don't have permission to use in your streams. While the developer who made the game has permission to put that music in it, you probably haven't gotten permission to use that licensed music and should avoid it at all costs.
For some games like Fortnite, there is an option to turn off licensed music using a streamer mode but it doesn't always work the way that it should. When in doubt, just turn off all music for a game that you are streaming and you should be good to go no matter what. Instead, fill that quiet gap with royalty-free music, sound effects, or engagement with your viewers.