Best 2020 LCS Free Agents That Are Still Up For Grabs
---
The 2020 LCS off-season is currently in full swing, and even though many line-ups have already been finalized, there are still a couple of fantastic free agents that are worth taking a look at. Some of these names are pretty much synonymous with the LCS, with a good number of them also being former champions. Others, however, aren't quite as popular but are nonetheless household names and have persevered over the years.
At the time of this writing, none of them have found a team to call home for the 2021 competitive season. Whether that'll change is anyone's guess at this point, but there aren't many spots left when it comes to the ten permanent partners. Playing in Academy is always an option, but it's debatable whether these grizzled veterans would accept such a fate. Plus, some of them are simply way too good to be condemned to playing in the "little leagues." Then again, if they're unable to find starting spots, they won't have much of a choice.
With that out of the way, let's begin!
2020 LCS Off-Season | Best Free Agents
---
Top Lane
---
Kevin "Hauntzer" Yarnell — The former LCS champion and TSM alumni was surprisingly good during his two-year stint with the Golden Guardians. GGS didn't always have an enviable line-up, but they did the best they could with what was available. Hauntzer always carried his fair share of the weight, and once 2020 rolled around, he stepped up even further, now that he had top-tier teammates to play along with.
It wasn't exactly prime TSM Hauntzer, but it wasn't that far off either. His team fighting was on point and he held his own in lane too, with a few pop-off performances sprinkled throughout the season. In short, he's a native top laner and is more than good enough to start for any team, be it a top-tier one or a middle-of-the-pack contender. We still aren't sure where he could go next, but according to a recent rumor, he's supposedly headed to Dignitas. This is still unconfirmed, but it stands to reason that they'd want to pair him with an aggressive, mechanically gifted jungler like Joshua "Dardoch" Hartnett.
In any case, we hope he'll make a return next year— he definitely deserves it after a very solid showing throughout 2020.
Colin "Solo" Earnest — No one's really talking much about Solo, and that's quite a bummer. The way in which he empowered FlyQuest throughout 2020 cannot be highlighted enough. He was, in a strange way, one of their most important players. Now, did he hardcarry beyond reason? Of course not. Was he their MVP or the one individual who made the game winning plays? Of course not. But he was a surprisingly consistent weak side player, and a member of the team who always delivered despite not getting any resources, priority in the draft, or much jungler attention.
He had so little to work with and yet he performed far better than anyone would expect. That's sort of his M.O. and the one thing he became known for back during his Echo Fox stint. He won't singlehandedly win you the game like, say, Kim "Ssumday" Chan-ho, but he'll hold his ground and enable the rest of his team to do the heavy lifting. Plus, he was never irrelevant in the late game. This simple (and often overlooked) fact empowered FlyQuest far more than most fans realize.
Of course, those who've watched the 2020 World Championship have surely seen him exploited and outclassed, but it's hard to hold it against him — he was up against Top Esports and DRX, after all.
In any case, after finishing second in both splits, Solo has proven his worth and deserves far more respect than he's getting.
Jungle
---
Jake "Xmithie" Puchero — No one's quite sure how high to rank Xmithie at this point in time. On the one hand, he's still the same old Xmithie, which means he's exceptional at the game and has shown no signs of weariness despite his age and veteran status. Is he as good as he was during his heyday? That's up for debate, but his incredible pathing and leadership haven't diminished one bit. On the other hand, he didn't look all that good with Immortals which, granted, was pretty much expected.
That team was mismanaged and misled from start to finish. And in competitive League, you're mostly as good as your last showing, which means Xmithie isn't exactly a hot commodity at this point in time. Whether he still intends to compete is unknown, but he can definitely give the best junglers in the region a run for their money.
And, much like Zeyzal, if he doesn't manage to land somewhere, he'd be perfect as a positional coach.
Mid Lane
---
Henrik "Froggen" Hansen — First of all, we have the former LEC champion and competitive League veteran Froggen. Now, putting him on this list is somewhat debatable and you might argue that he's just not worth the hassle. But regardless of how you feel about this Danish mid lane legend, his skills, talent, and sheer longevity are simply undeniable. Froggen has aged like fine wine but he didn't always have the right teammates and support to show it off.
He's a specific kind of player with a fairly entrenched playstyle but if you give him room to maneuver and the right amount of resources, he'll hardcarry and dominate beyond measure. Granted, we haven't seen him do these things in quite a while, but one could argue that he wasn't given a fair shot either. He was constantly playing 1v9 back during his Echo Fox and Golden Guardians stints and he did incredibly well given whom he was playing with. Those line-ups were far from impressive, and yet his individual talent and ability to dominate shined bright regardless.
Froggen was always slotted into these mid-tier, somewhat underwhelming line-ups. He was expected to lead, shotcall, and also dominate, which is a bit too much to handle, even for a seasoned veteran like himself. He deserves a much better team around him, and even though he might not be as good as in years past, he's still worth a shot.
ADC
---
Liyu "Cody Sun" Sun — Cody's career has a somewhat similar trajectory to that of Froggen's. Right now, at the time of this writing, no one's quite sure how high to rank him, and whether or not he's worthy of a starting spot. On the one hand, we've seen his highs and we were not left indifferent. On the other, his play definitely regressed quite a bit over the years, and the fact that he was playing next to subpar supports only made things worse — no one can look all that good next to Philippe "Poome" Lavoie-Giguere and William "Stunt" Chen.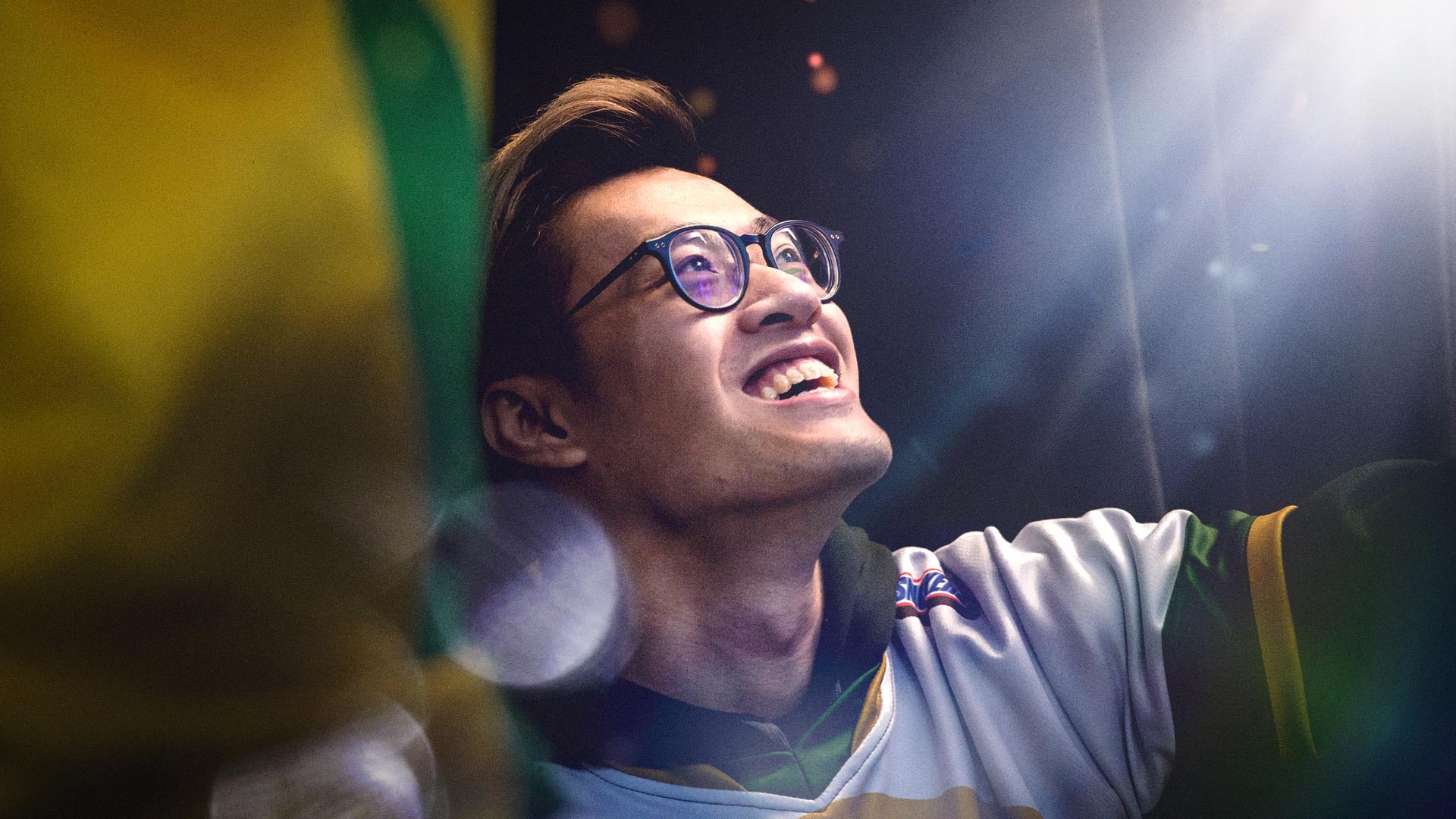 Not seeing Cody in the LCS will definitely be a strange sight as he's done more than enough over the years to warrant a starting spot. His team fighting is fantastic and he's not half bad in lane either, although most of this heavily depends on whom he's up against and how well he's playing on that given day. While certainly talented, he's not exactly the epitome of consistency. Where he could land next is anyone's guess at this point, but it'd be a shame if no one picks him up.
Jason "WildTurtle" Tran — The fact that WildTurtle is still this good at the game is simply mind-blowing. The things he did with FlyQuest throughout 2020 were astounding, and even though he's been around for what feels like an eternity, he's still head and shoulders above the vast majority of his peers. That's what you get when you pair a talented marksman with an equally solid support — one that isn't afraid of dashing, flashing, and going all-in, no matter the odds. His positioning was immaculate (9.6 KDA, first in his role), he had the highest First Blood rate (50%), along with some fairly impressive laning stats. His damage numbers aren't all that mind-blowing, but we also need to remember that he was playing next to Tristan "PowerOfEvil" Schrage, a DPM machine.
WildTurtle, despite the odds, had one of his best seasons yet — and that's really saying something given his long and storied career. He's arguably the most valuable free agent at the moment and teams would be wise to snatch him up as soon as possible. Evil Geniuses and Dignitas still haven't signed an AD carry, and we can only hope that they're working around the clock to bring WildTurtle in.
Support
---
Tristan "Zeyzal" Stidam — The topic of Zeyzal is somewhat divisive and polarizing. A lot of people are arguing that he's overhyped and underwhelming, which is a surprise — you don't get to reach the World Championship semifinals if you aren't pretty darn good at the game. Of course, he was just a small cog in a much larger machinery, but his play under the Cloud9 banner was quite impressive, even though he never reached those heights ever since.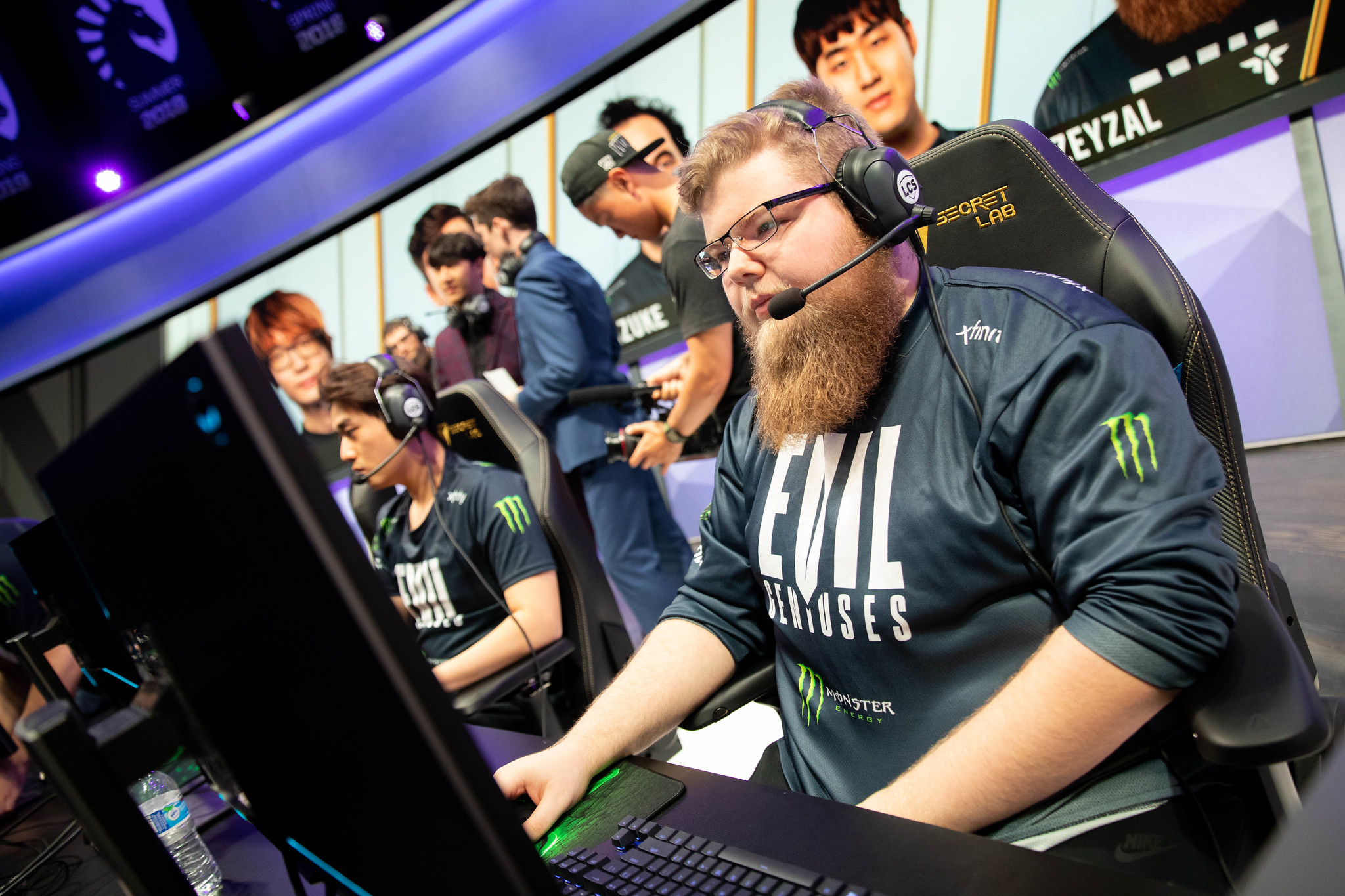 The biggest problem with Zeyzal is that he signed for a team (Evil Geniuses) that was like the polar opposite to Cloud9. EG was the North American Team Vitality — incredibly aggressive, volatile, and painfully inconsistent. It was also a line-up that was a complete stylistic mismatch. They had two players (jungle and mid) who always wanted to dive head-first into danger and engage regardless if it made sense or not, a rookie top laner who wasn't fully formed playstyle-wise, and a reserved, "by the book" marksman. Zeyzal, in that sense, was neither here nor there, and he struggled as a result. Heck, Evil Geniuses as a whole failed to come up with a coherent identity and were often swapping players in and out in an attempt to figure things out.
They've brought Lee "IgNar" Dong-geun over from FlyQuest who's a much better fit for the team, but it's also fair to say that Zeyzal's stock took a hit and he didn't do anything to deserve it. In any case, regardless of what you think of his skill and mechanical talent, he's more than worthy of a starting spot. Plus, he's a veteran, former Worlds semifinalist, and a shotcaller as well — someone with a cerebral mind and a mature approach to the game.
And, if finding a team for 2021 proves problematic, we hope that he'll transition into a coaching/analyst role — most teams could really use his help.
Nickolas "Hakuho" Surgent — Finally, we have Hakuho, one of the most underappreciated and undervalued supports in the region. Hakuho never really had that impressive of a line-up around him, primarily because he was never deemed a superstar player (nor was he given the chance to become one). But split after split and year after year, he played his heart out without making much of a ruckus — no trash talking, not a lot of online presence, and no obvious attempt to market himself as the second coming of Hong "Madlife" Min-gi.
Of course, he can only blame himself for such a shoddy career trajectory, but it's still a depressing sight to behold as he always had the skill to ascend the ranks and yet it never materialized. And, frankly, it feels like it's only a matter of time before he's phased out of the LCS in favor of newer, more confident and, some might argue more talented players. Still, he's a veteran support who's more than capable of pulling his weight. He's also a lot more impactful than, say, Mitchell "Destiny" Shaw or Andy "Smoothie" Ta and is nowhere near as inconsistent. But if he can't market these virtues well enough then it'll be mighty hard to find a new team to call home. And, at twenty-five years of age, it's hard to imagine his fortune turning around.
Regardless, he's a solid pick-up and, despite being perennially overlooked, can still play at a very respectable level.