2021 LoL Off-Season | Where Should the Biggest Free Agents Go?
---
The 2021 LoL off-season is currently underway and, surprisingly, an incredible number of free agents — most of which happen to be seasoned top-tier legends — are still up for grabs. It's all a mess, really, and we don't remember the last time there's been so much chaos and uncertainty. Still, from a viewer's perspective, this is all mighty entertaining; not having a clear-cut picture is what keeps us on the edge of our seats.
Be that as it may, most teams will finalize their 2022 line-ups over the next few days, so we'll have a ton more news to report on! In the meantime, let's go over some of the most interesting 2021 LoL free agents as they're more than worthy of our time and attention!
Note: We're only going to focus on players about whom we've yet to hear any kind of rumor or, conversely, players who've been getting a lot of attention but will apparently end up teamless.
Martin "Rekkles" Larsson [G2 Esports, AD Carry]
---
If Rekkles doesn't end up on a top-tier team in 2022 — be it in Europe, North America, or someplace else — the community really ought to riot. There's just no other way to put it. He's the best Western marksman of all time, and his ability to thrive under pressure and persevere through a billion meta shifts speak volumes about his inherent talent and overall work ethic.
His stint with G2 Esports didn't exactly go as planned, but it wasn't his fault — nor was it for a lack of trying.
And while we certainly understand that he's an expensive player with an expensive buyout ($1.5 million), it's still somewhat ludicrous that a marksman of his caliber and worth might end up teamless. Seeing how MAD, Rogue, and Team Vitality aren't interested (at least not right now), the LCS might be Rekkles' best option.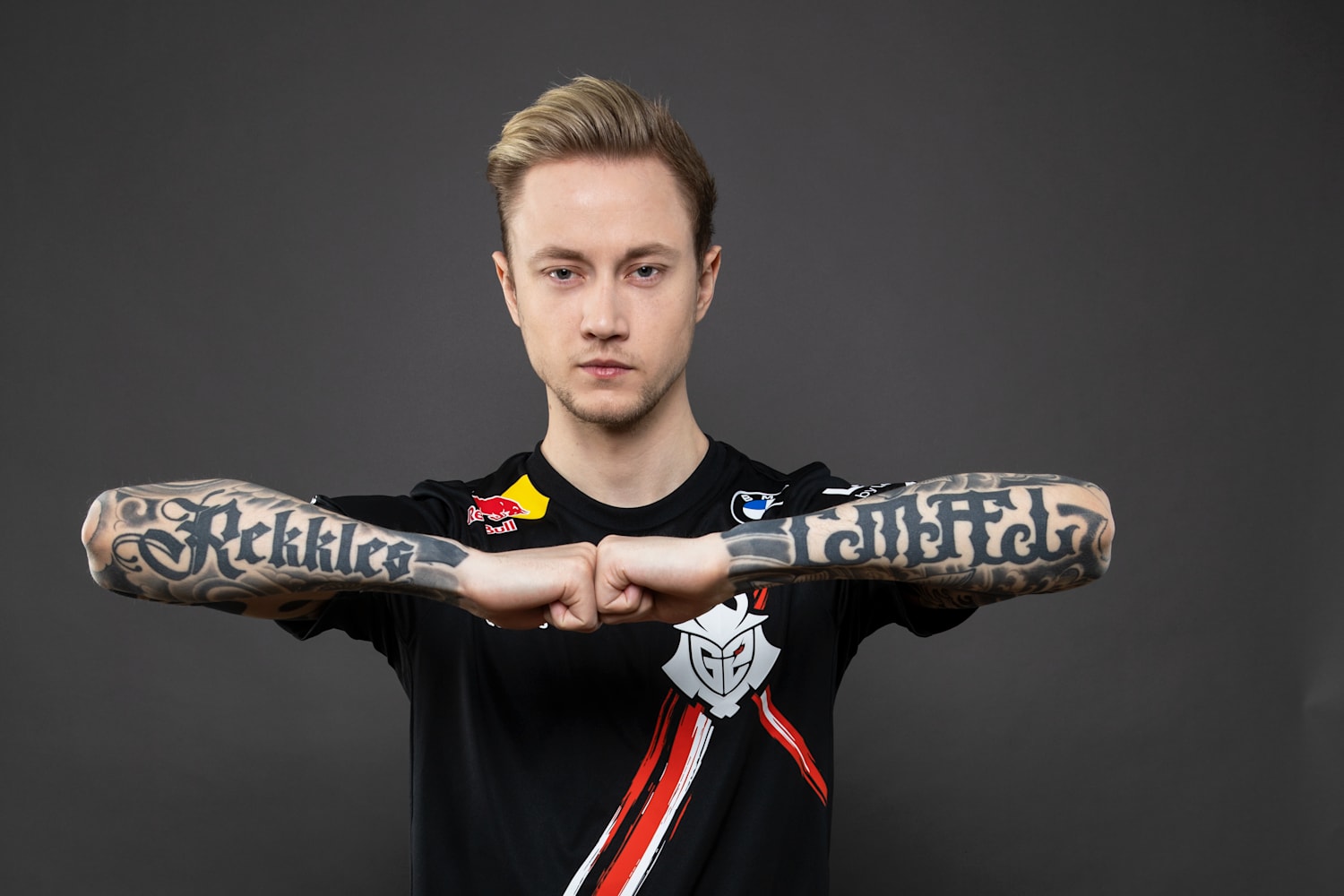 Additionally, we'd be remiss if we didn't say that Rekkles is currently in quite a complicated position. The best orgs out there (sans TSM FTX) already have their marksmen. Mid-tier ones would rather pick up someone from the ERLs or Academy, and bottom-dwellers can neither afford Rekkles nor are they his preferred destination.
What'll happen in a split or two still remains to be seen, but knowing just how good Rekkles is and how much of a difference he can make, we're pretty darn sure he'll find a new team to call home sooner rather than later.
Where We'd Like to See Him: TSM FTX
Rekkles sure could use a chance of scenery, and competing in North America would give him just that — not to mention a sizable sack of cash. There are certain drawbacks, of course, but none of them are big enough to negate the positives.
Mihael "Mikyx" Mehle [G2 Esports, Support]
---
Rekkles' former support needs no introduction. He's won the LEC with G2 more times than we'd care to count and is undoubtedly one of the best supports in Europe's history. Where he'll go next still remains to be seen, but we've yet to hear any kind of rumor regarding this talented Slovenian. He's probably fielding multiple offers, but with a big buyout attached to his name — and most other orgs being relatively happy with their supports — there's a very good chance he'll end up teamless.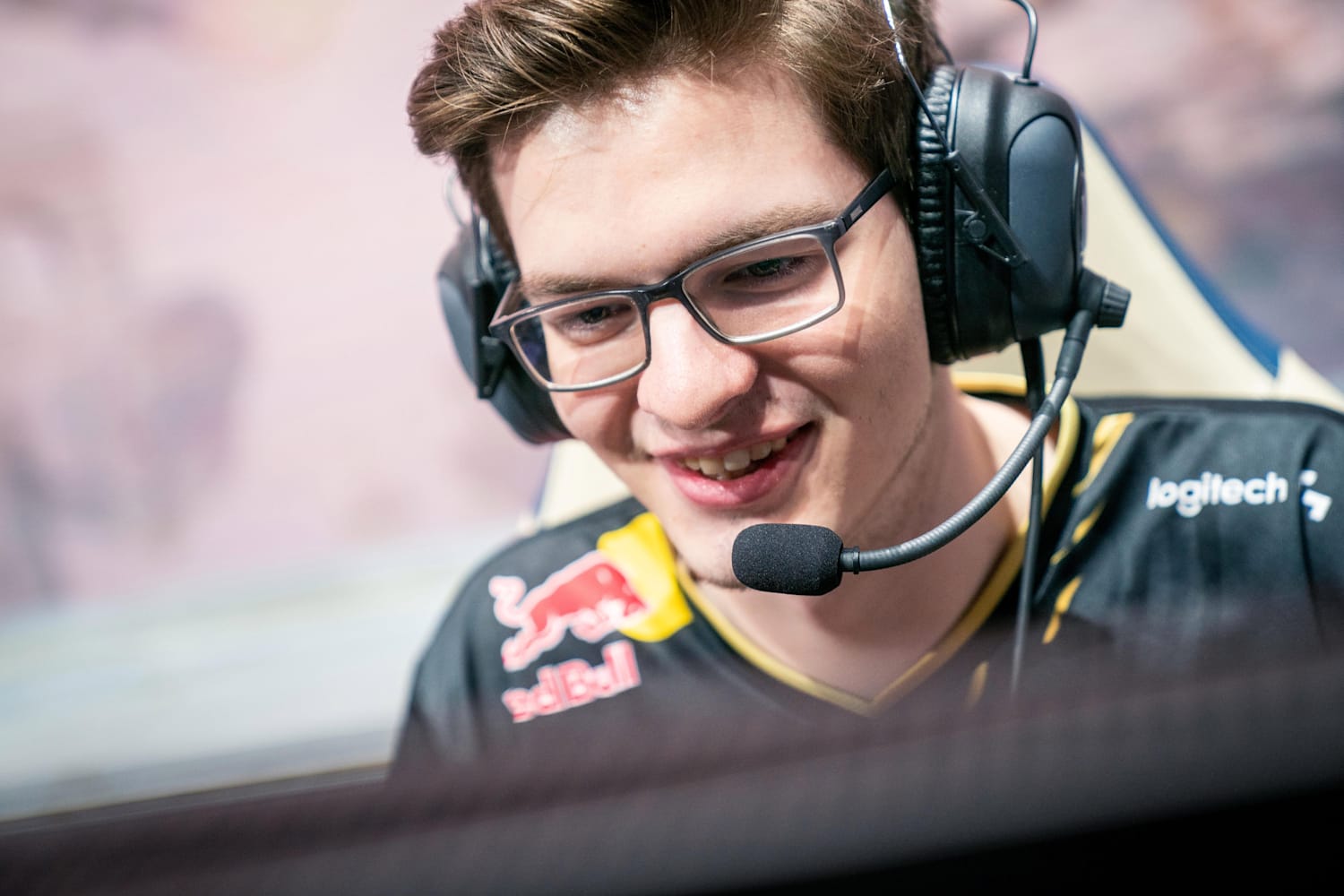 Where We'd Like to See Him: Cloud9, Rogue, Evil Geniuses
Cloud9 have reportedly finalized their starting line-up, but they'd otherwise be an incredible fit for Mikyx's talents and personality. Rogue could also use a more experienced veteran in the bottom lane and they're still a top-tier team so it's not like it'd be much of a downgrade. Mikyx playing for Evil Geniuses is sort of a stretch, and while it's hard to gauge whether he'd would be an upgrade over Lee "IgNar" Dong-geun, he'd nonetheless bring a unique set of skills to the table and would no doubt serve as a boon to EG's chances of challenging for the LCS throne.
Mads "Broxah" Brock-Pedersen [Counter Logic Gaming, Jungle]
---
This is where things get a bit more worrying. Unlike Rekkles and Mikyx, a surprising number of people have forgotten just how good Broxan can be when given the right infrastructure and room to maneuver. At his best, he's an absolute jungling behemoth but, unfortunately, we really didn't see his best (nor close to it) ever since he had decided to move across the Atlantic and compete in the LCS.
After a very dramatic, topsy-turvy (and quite unlucky) stint with Team Liquid, things went from bad to downright dreadful the very moment he signed for Counter Logic Gaming. We'd rather not talk about it as it's still a trauma far too fresh, but it'd be a shame if Broxah were to end up teamless. He's not only a wholesome human being and an incredible player but a stellar teammate as well.
Where We'd Like to See Him: Rogue
Rogue and Broxah seem like a match made in heaven. In fact, we'd go even further and say that the boys in blue wouldn't downgrade much (if at all) by signing this talented Dane. Losing the Summer Split MVP will no doubt be a heavy blow, but its effects could be mitigated quite nicely with a player like Broxah — assuming he can bounce back performance-wise and once again reach his former higs.
Nicolaj "Jensen" Jensen [Team Liquid, Mid]
---
This one hurts quite a lot, and it's not because of any allegiance or favoritism but rather because of sheer facts: Jensen is one of the best Western mid laners of all time and the fact that might end up without a team for 2022 is simply mind-blowing. His 2021 has been relatively mediocre (we know Jensen can do a lot better), but he has stepped up big time from the moment he went on stage in Reykjavik, Iceland.
He's still a spectacular player and is more than capable enough to compete at the highest of levels. Unfortunately, it seems that he'll most likely sit out the first half of 2022 until things suddenly change in his favor.
Where We'd Like to See Him: Evil Geniuses, Fnatic
The first one is a no-brainer. So much so, in fact, that EG have reportedly tried to acquire Jensen but had eventually decided to give their Academy mid laner a shot instead. Whether that's a good call still remains to be seen, but it's a real shame as Jensen would've "killed it" under EG's banner.
Fnatic seems like a very good option as well, even though they're reportedly going to sign a certain Czechian instead. Be that as it may, we'd love to see Jensen in the LEC someday, and a man of his talents and experience deserves to play only for the best orgs around.
Daniele "Jiizuke" di Mauro [Evil Geniuses, Mid]
---
The "Italian stallion" is one fickle beast. At his best, the guy can easily trade blows with the best teams in the world. At his worst, however, he's an absolute liability and can "run it down" at a moment's notice. A volatile player, no doubt, but also one that has entertained us beyond measure over the years. He's charismatic, incredibly funny, and has more than enough mechanical prowess to blow our minds with ease.
His performance throughout 2021 has been fairly stellar, so it's slightly surprising that Evil Geniuses have decided to part ways. With that being said, they obviously have their own long-term plans and this talented Italian simply wasn't a good fit.
Where We'd Like to See Him: Immortals, FlyQuest, Team Dignitas
We'd still love for Jiizuke to stay in North America and compete under someone else's banner, although the list of teams that could take him on isn't all that long. He will no doubt have to downgrade, but getting on a starting line-up is of the utmost importance right now — everything else comes afterwards, including a potential comeback.
Juan "Contractz" Garcia & Dennis "Svenskeren" Johnsen [Evil Geniuses, Jungle]
---
The news that Evil Geniuses are going to part ways with both of their junglers definitely took us by surprise. They're somewhat dissimilar in terms of playstyle, but both players are absolute behemoths and are no doubt worthy of a starting spot.
Where they'll end up next is anyone's guess at this point as there's really no top-tier team left that can take them on. Their options are, therefore, mighty limited. Contractz has been linked to CLG but that's probably not a worthwhile decision career-wise, even though CLG are taking some commendable proactive steps towards bettering its position in the league. As for Svenskeren, there's still nothing to report on — not even an outlandish, unverified rumor at this point. He's pretty much in the same boat as Jiizuke as he'll have to downgrade before potentially mounting a "comeback" further down the line.
Then again, the LCS is changing rapidly, and no one's spot is guaranteed — just ask Jensen or Yiliang "Doublelift" Peng.